Posted on 14, September, 2015
Last Modified on 17, September, 2015
Do you hear the term 'trade show' or 'trade fair' at business meetings or corporate gatherings, but are maybe a little embarrassed to ask what it means? Well, we're here to tell you that you're not alone.
What is a Trade Show?
A trade show, also called a trade fair, is a large, industry-specific event used by businesses to promote and demonstrate new products and services. The goal of exhibiting at a trade show is to generate leads, make contacts and connections, and grow distribution channels.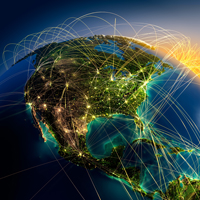 Trade shows occur in virtually every industry and trade. Exhibitions for industries such as restaurant, home and garden, fashion, arts and crafts, beauty/personal care, and technology are some of the most common. For example, twice a year in Las Vegas a fashion trade show is held called Magic, drawing crowds of thousands to see the newest styles in the industry. Magic attendees are usually industry insiders, those responsible for purchasing for large fashion outlets, so exhibiting at this show is a must for businesses in the field. For more info about popular trade shows, check out our article about the top trade shows of 2016!
Why Exhibit at a Trade Show?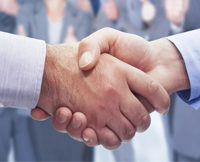 Generate high-quality, relevant leads

You will not find a more relevant and attentive audience anywhere else! These industry insiders, leaders, and experts are just the people you want to expose your business to! If a long conversation doesn't turn into a sale, at the very least you've just made a contact that could help your business down the road.

Get feedback from industry experts

The relevant, lead-generating audience can also be a great source for feedback about what's working or not working with your product or service. Be open to criticism and advice - these people know what they're talking about!

Develop your brand & increase brand awareness

Exhibiting at a trade show is your chance to tell people just what your company is all about. You're probably planning to do this verbally during your sales pitch, but remember that your booth displays and visuals can do it as well! A picture says a thousand words, right?
What Makes a Good Trade Show Booth?
Professionalism

This sophistication applies to both the staff working in the booth and the visuals on display. Employees should be well-dressed, attentive, prepared, and approachable! Similarly, while it doesn't have to be the fanciest booth out there, an exhibit booth equipped with professional signs, banners, and furniture will make a big difference. Check out our article detailing how to make a great impression on a budget!
Giveaways & Prizes

Custom trade show giveaways serve two purposes in trade show booths. They pull in attendees who want some free swag and they increase brand awareness when those attendees take the branded gifts out into the world with them!

Stand Out

Using colorful and attention-getting banners, backdrops, signs, and technology makes for an effective trade show booth! Don't choose the boring, cookie-cutter route. Standing out from the crowd = greater reach among attendees!