Movie Poster Frames for 27x40 and 27x41 Graphics & Hollywood Playbills
---
---
---
---
---
---
One-Sheet Frames for Film Graphics and Original Hollywood Posters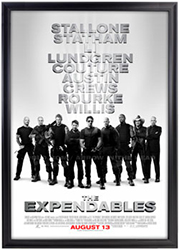 Looking to feature or showcase film prints and advertisements? Our 27x40 movie poster frames are ideal for professionally displaying your graphics. What makes this media size special? Wall mounted 27x41 and 27x40 movie poster frames are specifically designed to hold one-sheet film prints used by the industry since the very beginning. Anyone can use these enclosures to promote motion pictures or show off Hollywood memorabilia. Offered in several styles and finishes, our 27x41 and 27x40 movie poster frames with matting can fit into any theater, retail store, or corporate office.
What makes these displays the best option for featuring film prints?
Our 27x40 movie poster frames include a clear plastic lens that protects valuable graphics from damage. A protective covering keeps Hollywood keepsakes in pristine condition, especially when advertising in busy common areas. The cover not only prevents moisture, dust and fingerprint damage, but it also reduces glare for added visibility. Using plastic materials in lieu of plate glass ensures that the faceplate will not shatter if broken, making it safer to handle.
These 27" x 40" graphic holders are available in two neutral finishes to match any interior. Choose sleek black or modern silver to go with your décor or movie advertisement. Some models come with black and white mats to accent your graphics and customize sizing.
Our selection of one sheet enclosures can be mounted in either a portrait or landscape orientation. While playbills are almost always vertical, companies use this size for their advertisements. Retail stores, restaurants, and other businesses often use 27" x 40" images to promote services and products.
All our framing comes with the required hanging hardware, making installation quick and easy. We also include guides to assist users in more detail.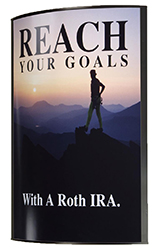 We offer 27 x 40 and 27 x 41 Hollywood print holders in a variety of designs to meet any user's promotional or decorative needs, especially for a home theater or residential setting. Our most popular line of wall mounts features snap-open enclosures that make it easy to load with new prints. These wall mounts can be updated without taking the frames off the wall, which makes them a convenient choice for movie theaters that advertise new releases. Simply flip open the edges, place your playbill under the lens and close the sides. This style also features a snap-open enclosure for easy access. Use our unique curved framing options to showcase your image in an eye-catching way. These units can also be updated while they're mounted on a wall. Looking for an inexpensive option? Check out our low cost plastic framing that includes a protective faceplate and a plastic or cardboard backing.
Want to shine extra light on your Hollywood graphics (literally)? Illuminate them with our 27" x 40" and 27" x 41" LED lightboxes. Using energy efficient bulbs, these backlit fixtures distribute light evenly for a professional advertising presentation.
Why order from Displays2go.com? All of our fixtures ship same day to supply your business as fast as possible. In addition, we offer wholesale pricing on bulk orders to assist in furnishing theater chains and store franchises. Need a bunch of frames for your collection of one sheets? Order in bulk at a reduced price and get the displays you need, exactly when you need them.