Half Body Mannequins - For Showcasing Pants and Shirts
---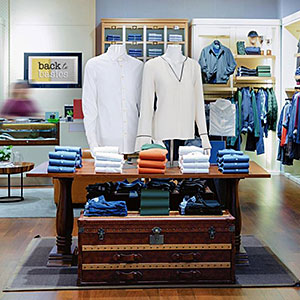 Half Body Mannequins Accent Specific Items In Lieu of Entire Outfits
Looking for forms to model single articles of clothing? Half body mannequins provide a great way to display the newest apparel in any retail store! We offer a great selection of male or female options. Constructed of strong materials such as fiberglass and polyethylene plastic, our modeling forms will meet the demanding needs of any retail establishment or boutique. The half body mannequins are resistant to scratching, chipping, and fading. Merchants prefer to use these as they come in a variety of poses designed to promote apparel for specific areas of the body. Shop for upper torsos or leg forms with realistic or stylized versions in a variety of shades including natural, white, or clear.
How can retailers use these leg and torso forms in stores?
Half body mannequins are designed for table top display to promote or advertise a particular item. Many times retailers will use an upper body form or leg model on a table with folded shirts or pants to help draw attention.
Many of these figures are supported by either a metal or plate glass base. In the case of the upper torso models, the support poles are height adjustable.
Unlike full-size mannequins, half body versions offer easier clothing changes because there's less apparel to handle. There's no need to dress a full standing figure with an entire outfit, just the blouse or a pair of pants.
These dress forms provide a great way for creating eye-catching displays. Merchants use unique store fixtures like these as table top and floor standing displays or as window advertisements. Display on its own to highlight a specific item for sale or as part of a larger composition. The point of merchandising with dress forms is to grab the attention of potential customers and persuade them to enter the store to peruse the merchandise. Provide shoppers with a visual presentation of how the clothing actually hangs on the body for a better shopping experience.
These store fixtures are ideal marketing tools that offer a great solution for even the most demanding visual merchandising needs. Each torso model is easy to dress and accessorize. Many of these female and male forms feature removable limbs to aid with dressing and undressing. In addition to modeling skirts or blouses, you have the option of adding a pair of shoes or necklaces to increase the quality of the presentation. The forms are held in place by a sturdy base constructed of durable materials. The weighty bases come in brushed metal or tempered plate glass which provide support for the models. These are clear or neutral in color and do not detract from the dress form. Many times, the base can be hidden entirely from view with clever propping. The support poles make it possible to pivot the figures, allowing merchandisers to display the fixtures at various angles providing added versatility. Create just the right look to increase brand awareness in any shop or boutique!