Acrylic Wall Mount Brochure Holder for Better Organization and Distribution
---
Promote Your Business with Convenient Wall Mounted Brochure Racks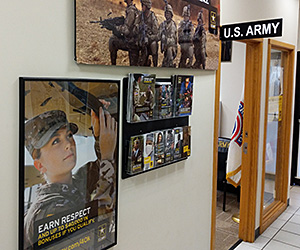 Displaying free literature with easy access is the most important marketing task for any organization. An acrylic wall mount brochure holder places your pamphlets right at visitor's fingertips! Our multi-pocket designs can accommodate a lot of advertising materials. Whether you are a recruitment office, tourist bureau, or service center, utilizing an acrylic wall mount brochure holder creates a user-friendly experience. Invite customers or visitors to take a free pamphlet with pertinent information or instructions. All wall mount brochure holders are manufactured from clear or black plastic (in most cases, high-impact acrylic).
Why are these literature racks so popular with businesses?
A wall mount brochure holder provides a focal point for gathering a wealth of information. Whether offering service rates, terms & conditions, or tourist destinations, these wall mounted brochure displays can handle the load.
We offer two types of pocket designs. Standard fixed models feature holders attached to a backer, then the entire assembly is mounted to the wall. A second style is a multi-tiered design. Individual pockets hook onto each other in a vertical chain. This gives you the flexibility to display as many pockets as you wish — both vertically and horizontally.
While most racks are designed for standard 4x9 tri-fold pamphlets, we do offer models with adjustable dividers. This not only allows the display of full-size magazines or catalogs but also combinations of the two.
Brochure holders with both wall mount and countertop display capabilities are available. These literature pockets can be placed on a tabletop or attached to walls with screws. The number of available pamphlet slots ranges from 1 to 10.
Some wall mount styles feature areas for displaying posters in addition to takeaway tri-fold brochures. Promote your services with full-color graphics while still offering free information. These displays are advantageous because they can be seen from greater distances and would, therefore, pique the interest of visitors or clients.
Want to offer brochures in the great outdoors? We stock a sizable collection of containers rated for exterior use. Flip-open top lids help keep the literature free from moisture. These holders are tailor-made for real estate listings, takeout restaurants, or any other establishment that wants to offer menus and/or rates and such at all hours.
So, what's your application? Do you require a single holder or wall mounts with 4, 6, 12, even 32 pockets? Displays2go's large selection is bound to have a model that's perfect for your end use. Clear plastic brochure racks offer incredible variety with affordable pricing. However, maybe you're looking for literature displays with little extra decoration? Wood pamphlet holders for walls add color and textural interest to interiors. The warm, natural material is a great choice for upscale locations and office environments!