Wireless Surveillance Cameras for Retail Loss Prevention and Security Monitoring
---
Our Smart Security Cameras Offer Affordable Monitoring Solutions for Any Home or Business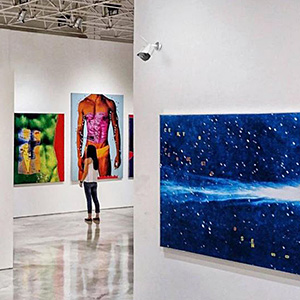 In the market for a new security system? Our wireless surveillance cameras offer peace of mind with enhanced, smart tech capabilities. Their sleek, contemporary styling will look great in retail boutiques, art galleries, even inside the home. Wireless surveillance cameras are available in countertop and wall mount models depending on your particular application. With easy WiFi connectivity, our security cams can be accessed by personal devices for real-time remote monitoring. Stay connected while keeping an eye on your home or business! Read on to learn more about how wireless surveillance cameras can help with retail loss prevention, employee monitoring, and more.
What are some of the best features these security cams have to offer?
Our wireless surveillance cameras are available in indoor or outdoor models and feature night vision and motion detection, respectively.
Each cam supports a 64GB TF card (not included) for recording 1920 x 1080 video footage via the fixed focus lens, with an effective distance of 26 to 32 feet.
WiFi connectivity allows viewing on a wide variety of personal electronic devices.
Our surveillance cameras are also compatible with Tuya Smart App, Smart Life App, and Amazon Alexa to provide you with more than one option when it comes to remote monitoring. You can receive phone notifications if motion is detected, allowing you to tune into live footage while you're away.
When it comes to implementing extra security measures, smart tech cameras have a lot to offer — and do it all at an attractive price. Designed for placement near retail checkout counters, outside dressing rooms, or as a nanny cam in the home, these professional monitoring systems offer enhanced protection where needed. What added measures can you implement if you run an art gallery? Museum crowd control systems, featuring ultra-slim post and rope designs, cordon off wall hangings, sculptures, and other artwork with style and sophistication!