Posted on 06, July, 2021
Last Modified on 09, March, 2022
This month, our Customer Spotlight series is proud to showcase two amazing sisters and their brand, Two Tusks Co. Their passionate and creative energy is displayed in their wide selection of stylish resin products and is the obvious force behind the welcoming and engaging spirit of this brand. When you browse through Two Tusk Co. products, you enter a world of whimsy and delight — and they certainly offer something for everyone! At Displays2go, we are honored to have the opportunity to give the spotlight to this powerful woman-owned business!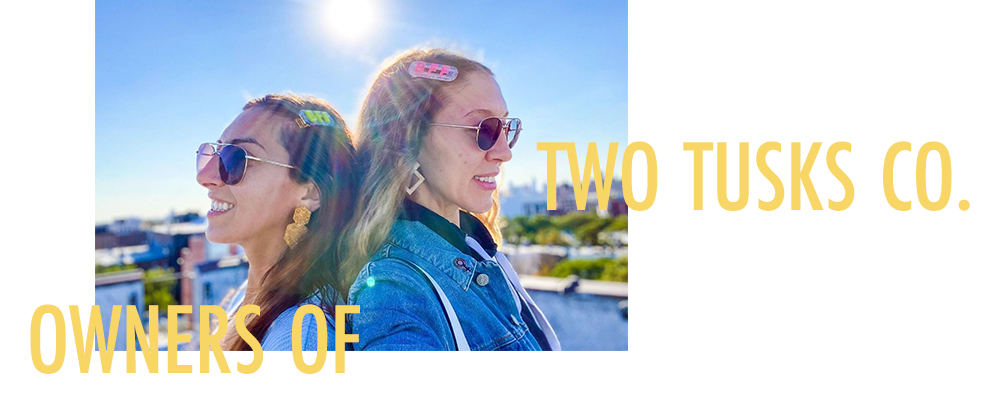 "Two Tusks Co. is a business run by two sisters, dedicated to Epoxy Resin Hair Clips, Accessories, Home Décor, and more! At Two Tusks Co., we love to be creative while having fun. Our products are designed and created by us, and we take care of everything in between to ensure customer satisfaction. We have been sisters for the last 30 years and we aspire to be business partners for at least the next 30 years! We founded our business during quarantine and are so thankful to be able to continue doing what we both love, together. Our products are full of color, sparkles, sprinkles, and poured with love. Everything we make can be customized and we love creating custom orders! Two Tusks Co. believes in being yourself and treating yourself!" - Two Tusks Sisters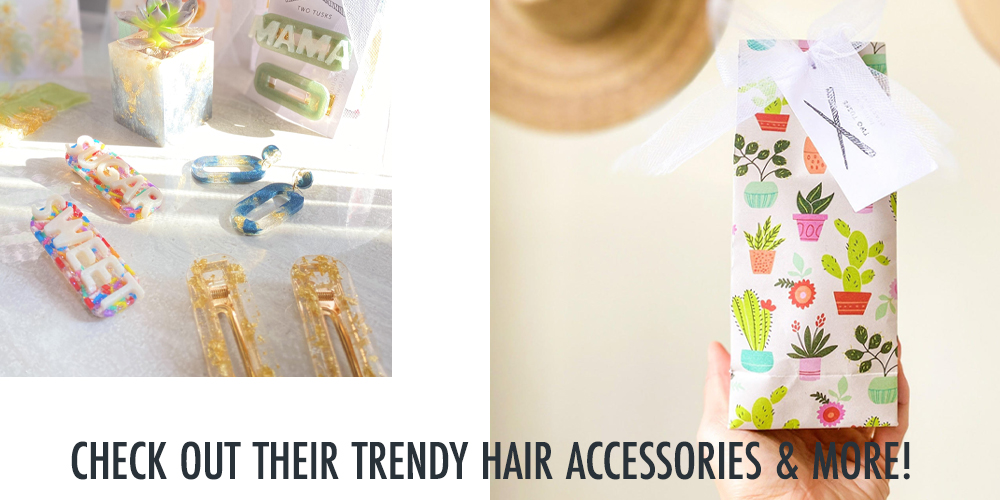 What They Had to Say About Us + Their Display Featuring a Few Displays2go Event Staples!
"Displays2Go saved us during the peak of our first holiday season in business! We were not completely prepared for our first Holiday Market, and we realized that after the first weekend. With two more weekends to go, we wanted to be prepared and look professional. We ordered EVERYTHING we needed with ease from Displays2go and were beyond delighted when everything arrived within days of ordering and with plenty of time for us to test everything out before the next weekend market. Displays2Go has been such a pleasure to work with and gave us the professional and functional displays look we were aiming for. Their delivery time and order accuracy meant everything to us during such a hectic holiday season."