Posted on 02, November, 2017
Last Modified on 06, November, 2017
Shop Products from This Guide
It's holiday season and you want to donate a gift to your church or your church leader but you're at a loss as to what kind of gift they could use or would even need. We've taken the guesswork out with this handy gift guide of things that would really help the adminstration at your church significantly!
1. A Podium For Service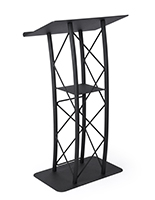 This truss style podium is a popular choice for both traditional and modern church leaders. Lightweight at only 59lbs, the industrial style sermon stand can be moved around as needed with ease. What's more? A built-in shelf for stowing additional presentation materials or a glass of water during service.
2. General Purpose 24 x 36 Sign Holder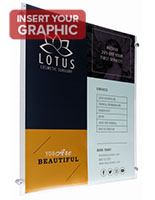 This clean looking 24 x 36 sign holder serves all types of purposes. Your pastor or church administrator can easily advertise upcoming events, display wayfinding signage or list service hours with this sleek looking signage.
3. Ballot Box for Donations or Raffles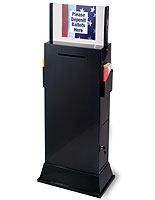 This metal ballot box is a sturdy floorstanding unit designed for collecting donations, comments or raffle entries. With secure locks and two side pockets for materials, this donation box will never fail to get used.
4. Display Easel For Large Prints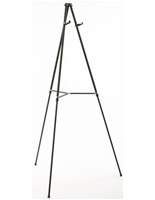 This large display easel is a wonderful solution for displaying sizeable scripture prints, artwork or to present signage which is intended to make sure entrants see your message. Doubles as a personal gift for your pastor if he/she happens to be a fan of the arts!
5. Small Acrylic Sign Holders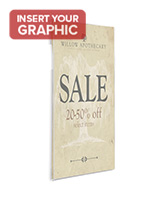 Small acrylic sign holders come in handy in every room of a church or temple. From the lobby to the dining hall or reception area, these 8.5" x 11" acrylic sign holders are ideal for quick change signage that needs to be swapped out daily or weekly. Always a need in a busy parish!
6. Floorstanding Signage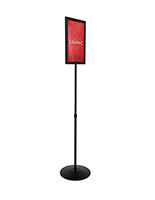 Also commonly in use at your local church are floorstanding sign holders. This 11 x 17 signage is compact with an easy slide-in design for your messaging. Great for displaying a variety of graphics.
7. Wall Poster Holders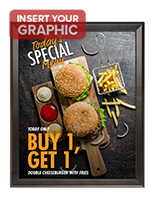 Keeping with the signage theme, this wall mounting sign holder is another great option for your church. Getting important messaging out to attendees is just one of the tasks your busy church leaders are always keeping up on. Lend a hand with easy signage!
8. Literature Holder with Adjustable Pockets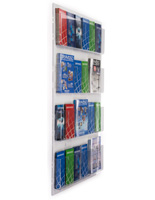 Another entryway piece, this literature holder can accommodate brochures or magazines at the entryway of a parish. Ideal for community rooms or reception areas.
9. Acrylic Podium
Easy to clean and sturdy, this clear acrylic podium is another style commonly found in a church pulpit. This lectern also features a built-in shelf to assist in holding necessities during a sermon. Oh, and it can be customized too!
10. & 11. After Service Reception Supplies
Our 10th and 11th gift ideas go together. Sunday Mass wouldn't be complete without a reception.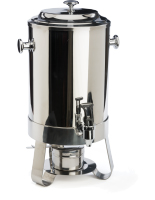 10. A Stainless steel coffee urn with built-in fuel container! So convenient, with a charming look. This urn makes a very nice gift for anyone.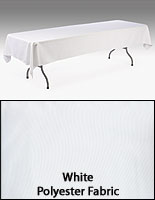 11. A simple 8' white table cloth is always in need. Perhaps an idea to purchase in bulk and donate to your local parish.
Another Big Hit! Holiday-themed table cloths provide a wonderfully spirited piece of decor that brightens the mood in an instant!