Customer Review for PS1528BLK
Finally!!! A Sidewalk Sign that we love.
Over the years we have had many issues with Sidewalk Signs. Some blow over, some break easily, and others have no curb appeal. This sign is aesthetically pleasing, easy to change posters, a breeze to move around, and good thing its water resistant because we often forget to bring it in when it rains. Thank you for an exceptional product.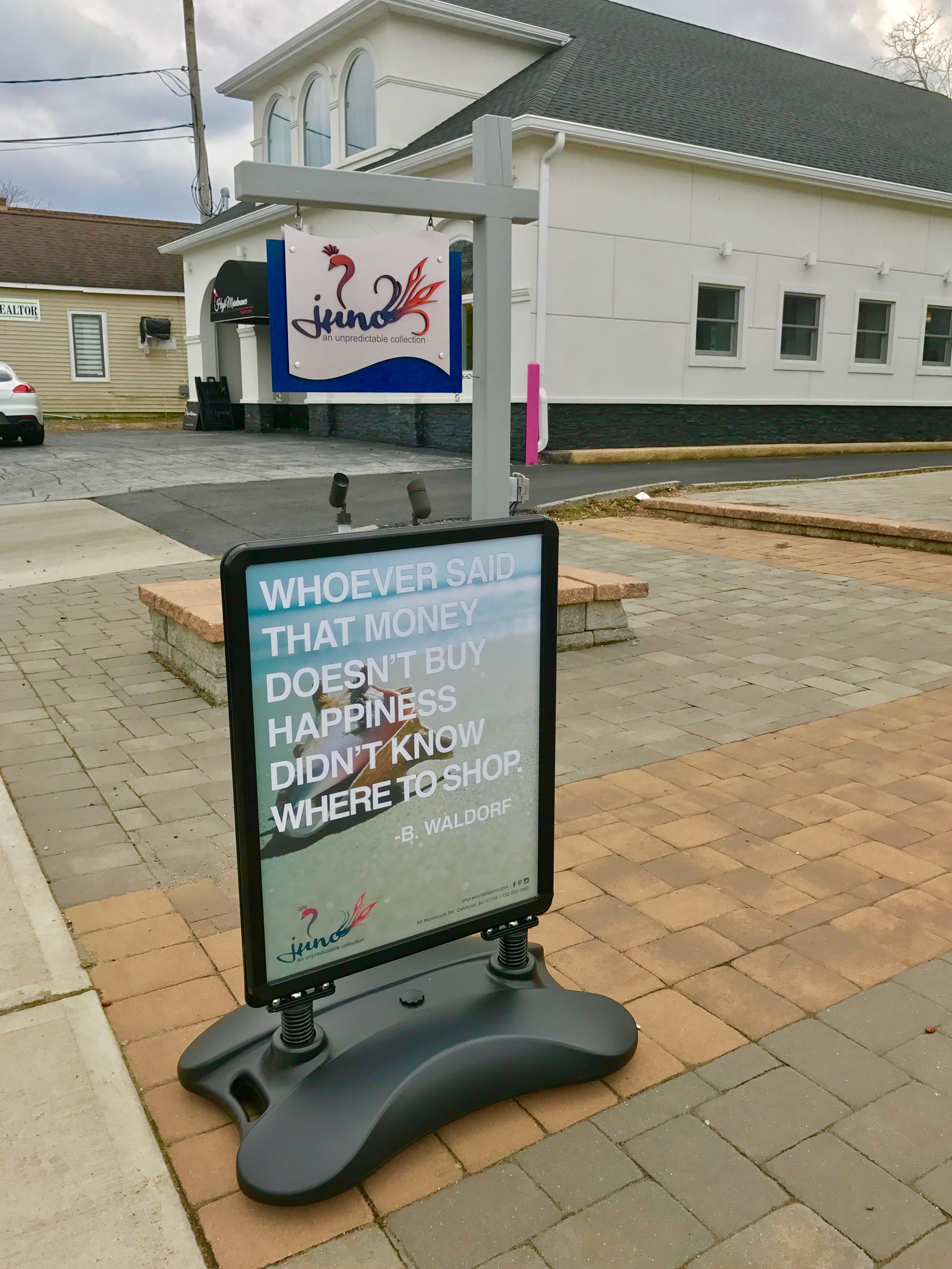 ---