Customer Review for PWMINIBLK
Our New Prize Wheel Looks SHARP!
We previously had the "write-on" style of wheel from Displays2Go -- and though it certainly worked well and did what it needed to do, it always looked casual and "elementary school" to me (I frankly hated it). So when we lost a piece of it, I was overjoyed at the opportunity to replace it. This new one is GREAT. Same quality as the other model -- not something that will last decades, but solid, good clicking sound and easily portable. But it is the slide-in slots for printed labels that made ALL the difference (and the templates were easy to use with Adobe Illustrator). We were able to use our company colors and it looked so professional. Very pleased -- would highly recommend this model.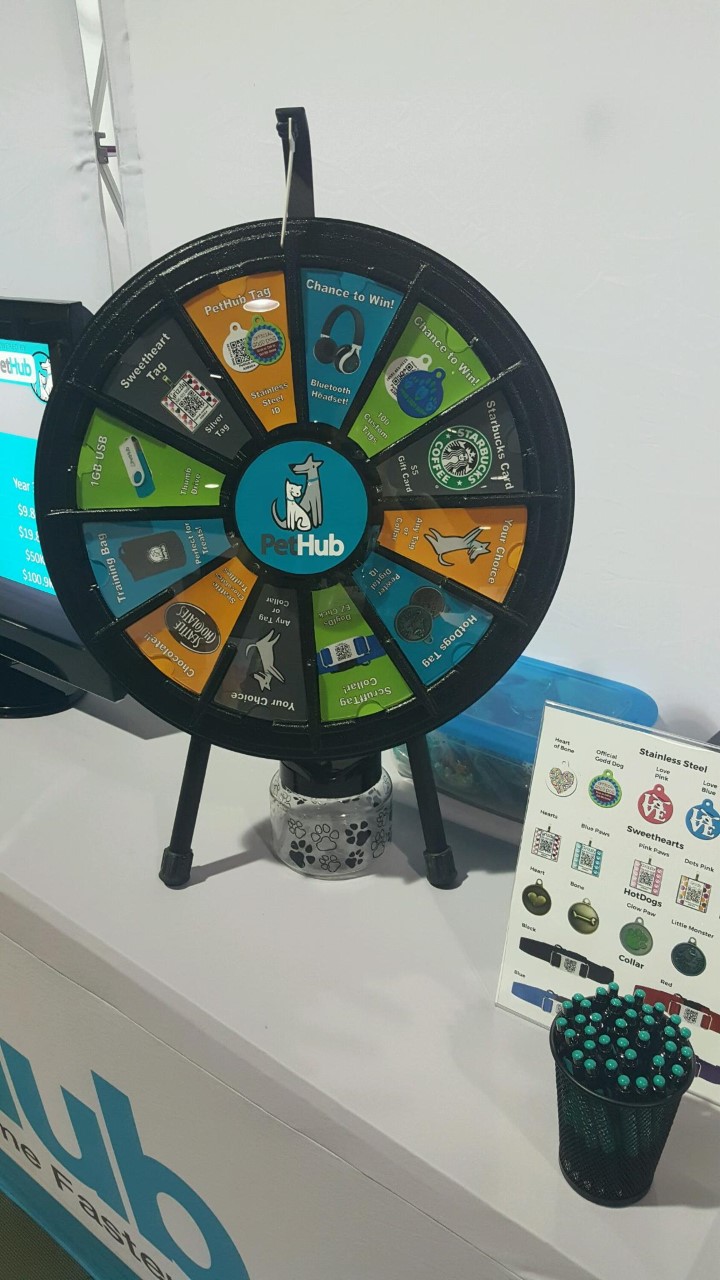 ---