Customer Review for MB1030SLV
Great cost-effective monitor for small mobile monitors.
Purchased as a mobile stand for a spare standby monitor in my wife's Gastroenterology clinic, so we could just roll it in and hook it up if a procedure room's monitor failed mid-case. Shipping was pretty fast and the stand was easy to assemble. Great for light to medium duty use, not as heavy duty as our existing stands but also not nearly as expensive. Holds the 18# Sony monitor we have well and at full extended height feels secure. Includes everything you need to mount a monitor to the poll, however, it is a single piece so you have to attach it to the monitor and then slide the monitor mount over the pole and secure. It wasn't an issue as the mount didn't tend to want to slide down the pole while securing, as the weight of the monitor provided plenty of lateral pressure on the pole attachment to keep it pretty well in place until the screws were tightened to the pole. Would buy another one if needed.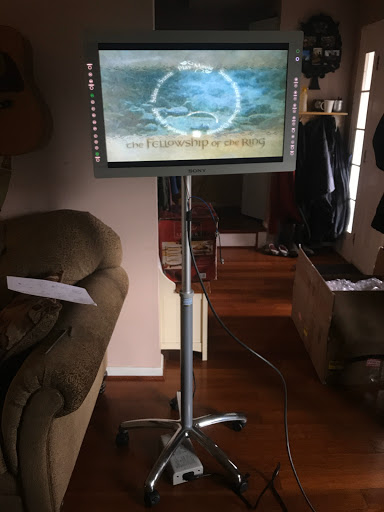 ---