Customer Review for PEDSTNDBLK
Perfect for our small art gallery!
We ordered four of these display cases for our art gallery and we are extremely happy with them. We are now able to display small three dimensional pieces of artwork, and feel secure doing so with the acrylic box that fastens to the base. They are sturdy enough that no one is going to accidentally knock them over, but not so heavy that our staff can't re-arrange them often. Our current staff is all women (some of us a little older) and each of us is able to move them around, though it does take some effort. The items shipped quickly, arrived fully assembled - besides the acrylic boxes, which needed to be attached with two small screws. The allen wrench was not included, but we have our own tool kit and easily found one to fit. The photo attached shows all four of our display cases, clustered in a temporary arrangement. The artwork inside them is by artist Cecilia Ho.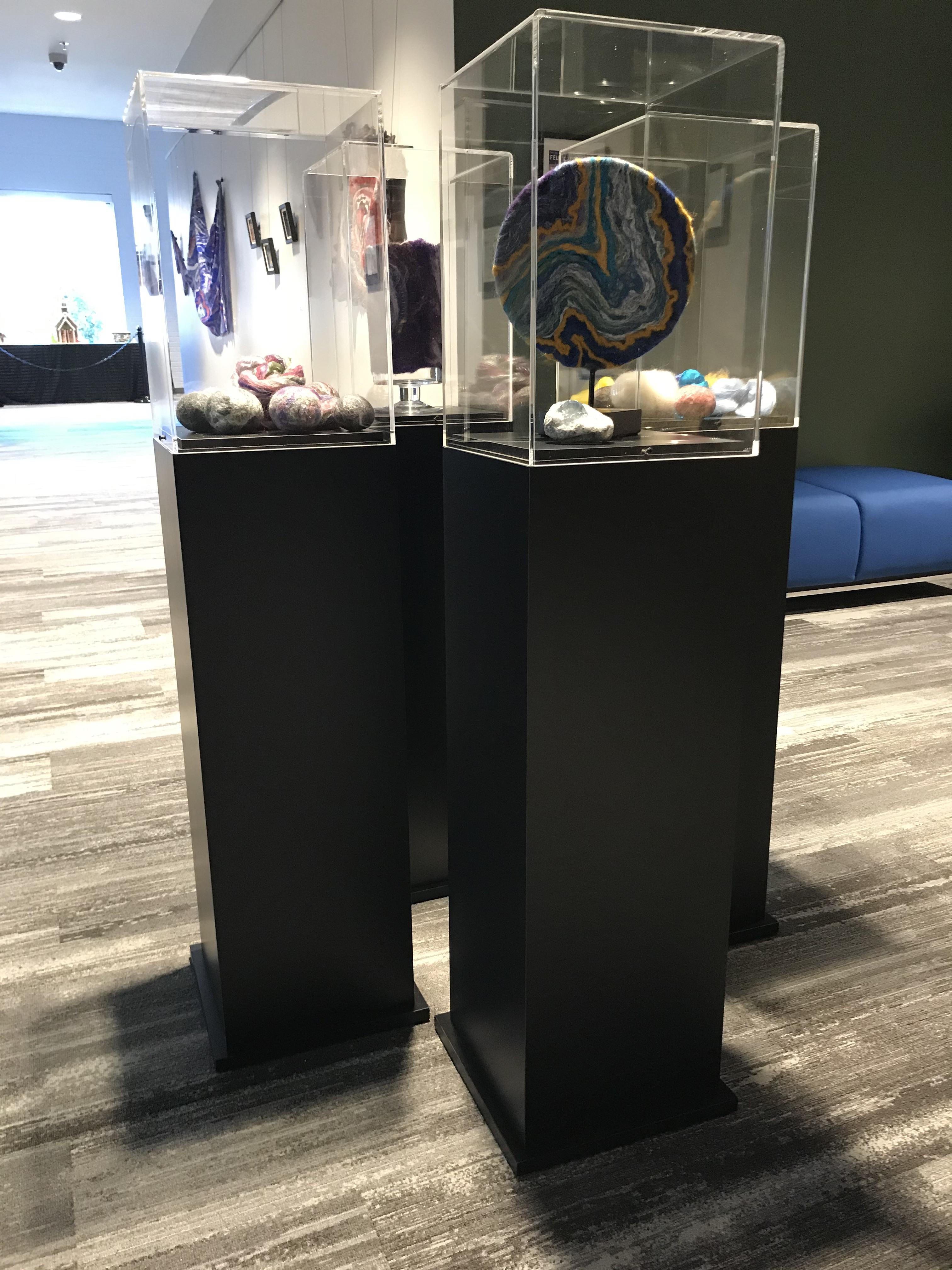 ---