Customer Review for BF111447
Great addition to our store!
These shipped same day and were here within a week! The product is perfect for our walk in beer cooler. The double sided signs are hard to come by at an affordable price. These get the job done. It can be a little tricky to get the plastic sign covers slide into the bottom, other than that they are exactly what we were looking for. Thank you!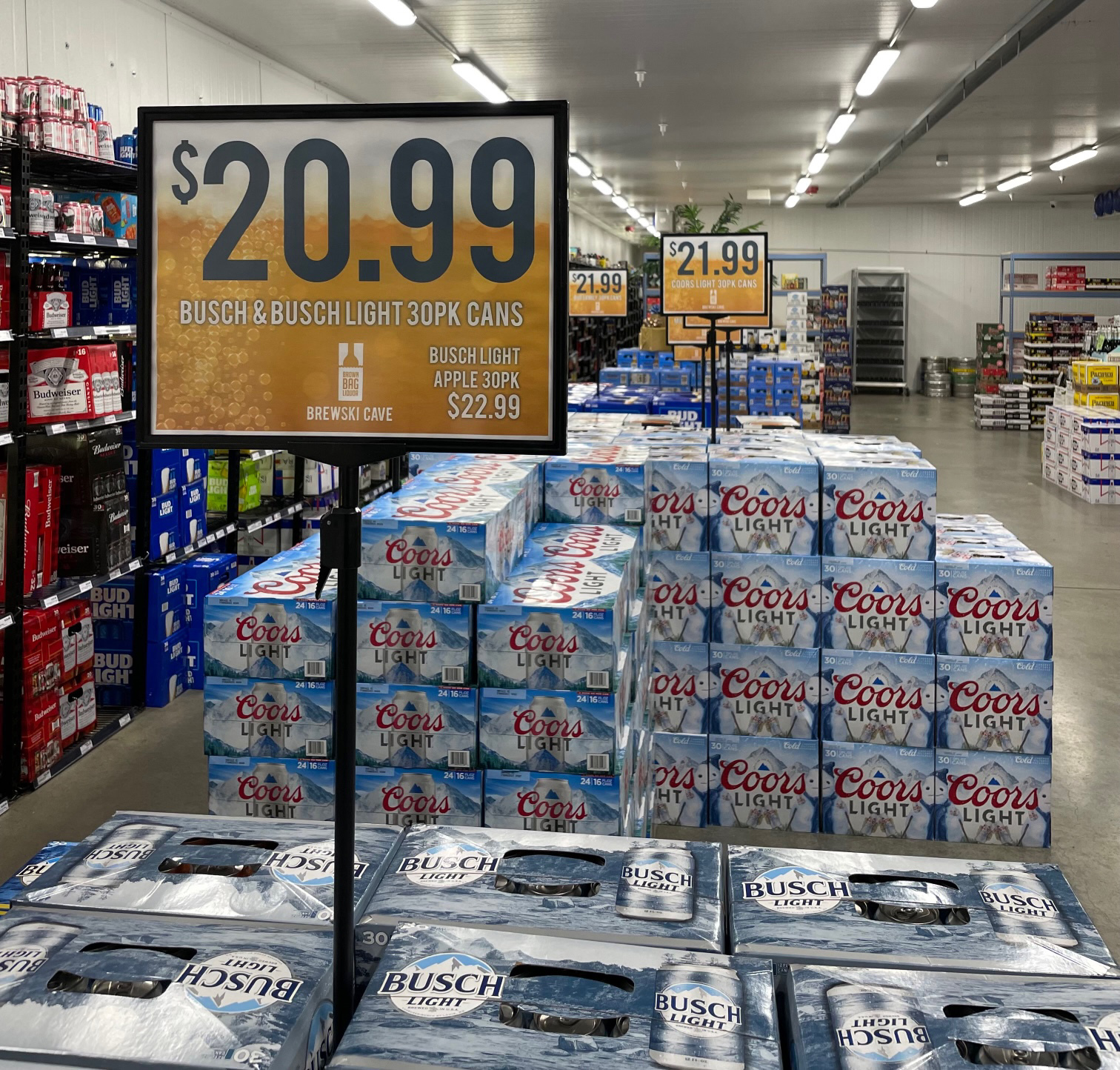 ---