All Customer Reviews For EAS7244BLK
---
Girlfriend Loved It
My girlfriend is an incredible artist, who had since stopped painting as she didn't have an Easel anymore. I got her a new on and some drawing pads/a canvas and she absolutely love it. Thank you!
---
Not disappointed!
Purchased this item to display our 16x20 welcome picture at our wedding. It was perfect. It is easy to put together and it looks great in any setting. The top of the easel can be decorated with some flowers or left just as it is. I would recommend it to anybody looking for a sturdy, yet pretty easel for their event.
---
---
Love it, and love customer support
The easel came with no instructions, which I needed. I called customer service, and voila! She guided me to the icon on the webpage that showed the easy assembly instructions! Much appreciated! Love this elegant easel.
---
Great Item
Great easel, used if for our Wedding showcase and it was a nice addition to our display. I even spray painted both easels (have 2) rose gold and gold to rent to our brides. Thought it was affordable, easy to setup, and easy to spray paint.
---
Kevin & Brittney Wedding sign
This easel is much larger than I expected, but it looks fabulous for the entrance to my sons wedding. I had some issues with the bolts that are welded to the ledge pieces. One of them broke off and I had to have someone weld it back for me. Other than that, it's beautiful.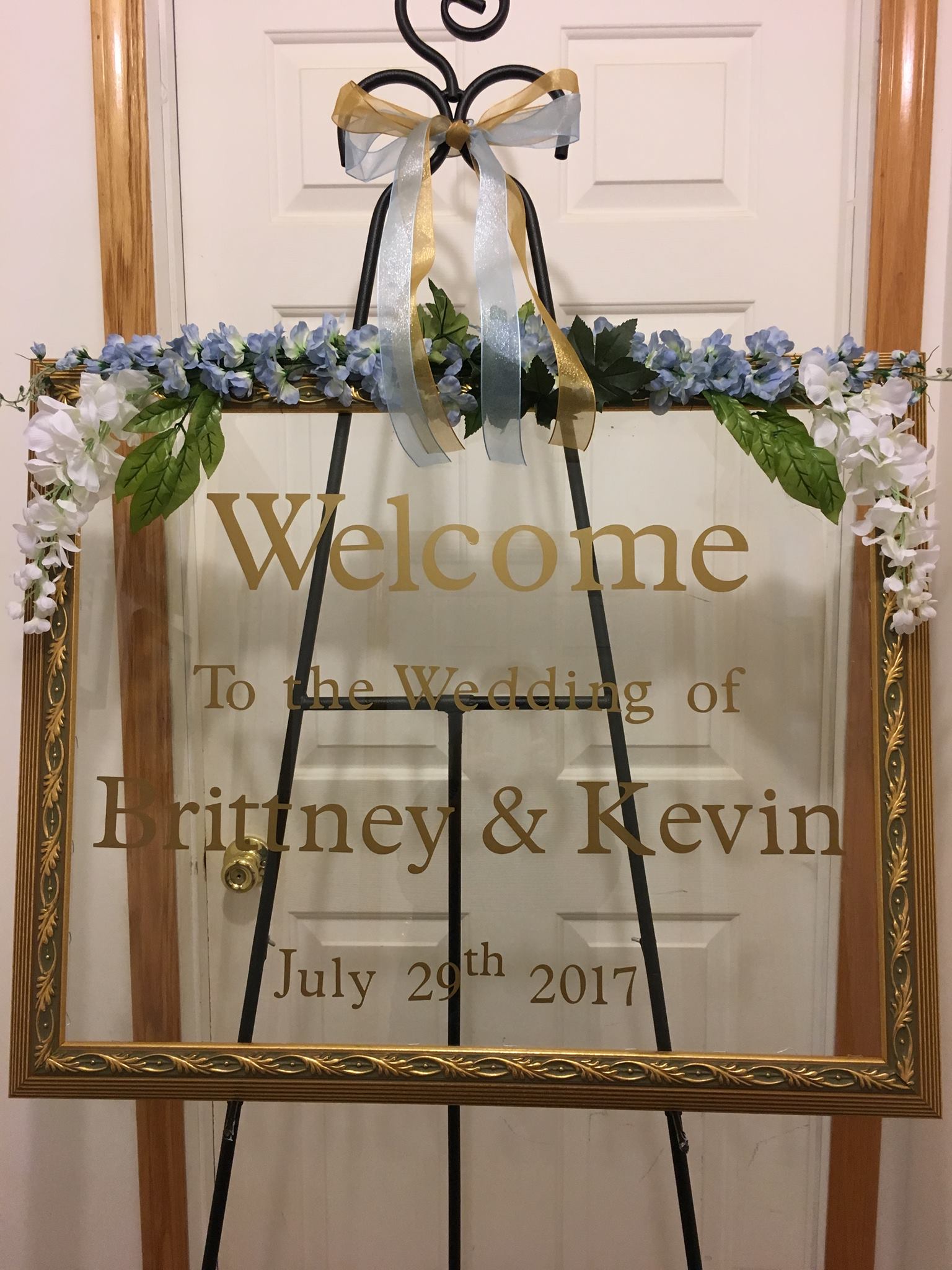 ---
Excellent display
I am very impressed with the display! It's larger than I expected but works great !
---
decorative and sturdy metal floor easel - worth every penny!
The easel came boxed in pieces with no instructions on how to put it together, but we figured it out fairly quickly on our own and it took just a few minutes to fully assemble. When set up, the easel is sturdy and attractive and hopefully will last for many years (we plan on using it as part of a traveling trade show exhibit). The easel breaks down easily and can be stored/transported flat and in pieces. All in all, a great buy and worth every penny! This is exactly what we were looking for.
---