All Customer Reviews For DSIGN82
Overall 4.3 out of 5 | 11 Ratings
---
---
---
Clean design!
These wall plates look so sharp! This is the second order we have placed, and we will continue to buy. The name plates are easy to install and you can design the print to be whatever you like, which is what we like best about them. Totally customizable!
---
Misleading print parameters
The specifications for this product include that the print film must be used with laser printers, not ink jet. OK, no problem, our office uses laser printers. Unfortunately, what they fail to specify is that the high-volume laser printer/copiers used by most professional offices operate on too high of a heat, which results in low print quality. The trick is: under paper source, make sure you are using the "transparency" setting. This brings the temperature low enough that printing is of acceptable quality.
---
Looks good, Easy to install, have your own print substrate
This was a home install and took 10 minutes for 2. Very quick and easy. I used drywall anchors but they may not be necessary. I also used paper instead of the supplied plastic sheets as as a few of them were poorly precut and had jagged edges.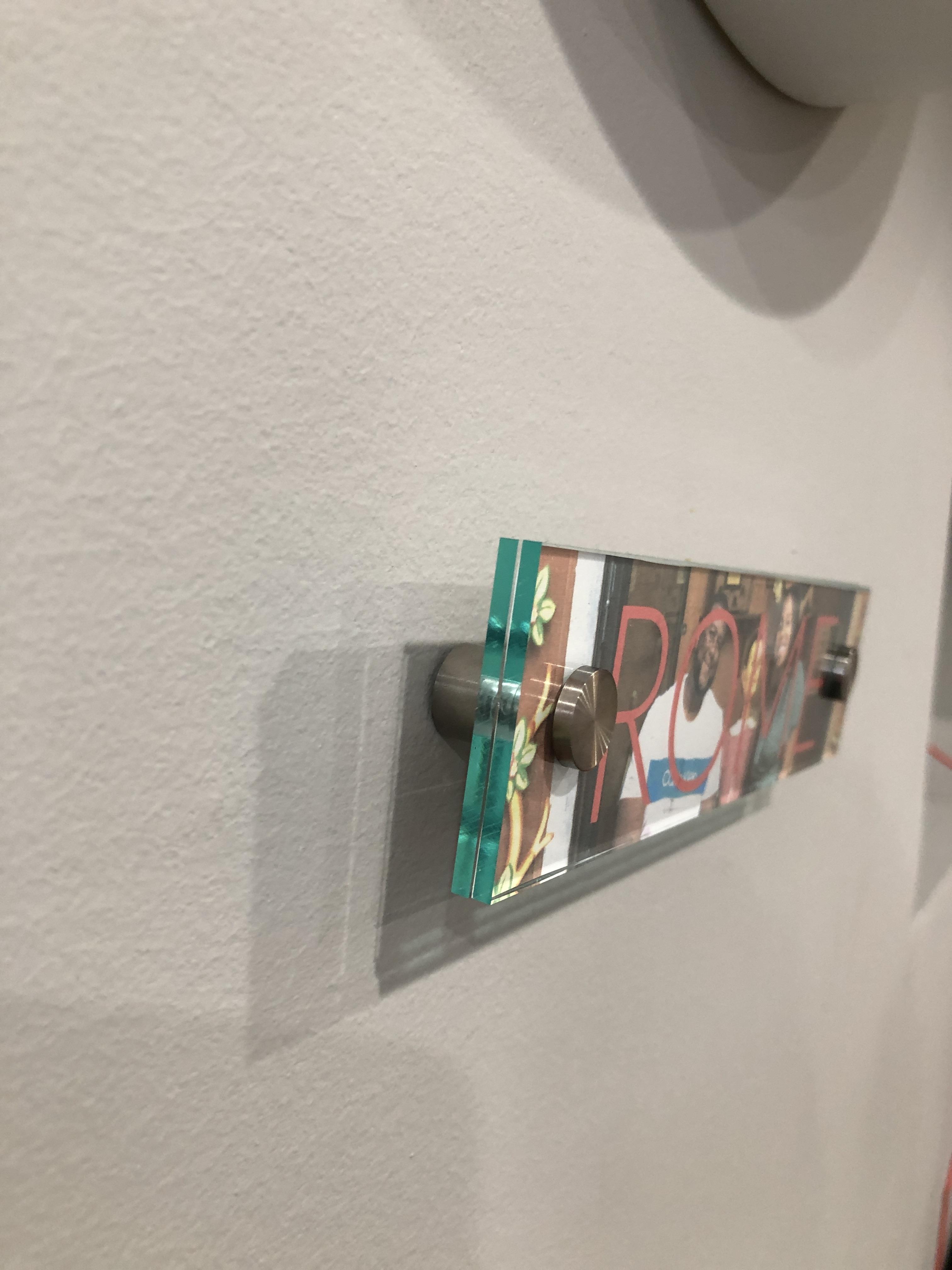 ---
just ok
The holes plastic pieces are not well aligned. The prints are hard to get out, the edges don't look very clean. It works, but it is not great. It should be a bit cheaper for what you get
---
Nice product
Fast service and great product!!! Best company I've ever dealt with so far..
---
Nice Touch
looks high end and adds a nice touch to an office, we used them all throughout our facility
---
Very Sharp
We purchased 60 of these wall signs for each door on our school property. It is an awesome upgrade to our school. The great thing about these signs is if a teacher changes classrooms in the summer we can simply change out the signage for the room.
---
Reception/Administrator
We will order again! Love this item! We like that we can print them out on the die-cut film and install them ourselves. Installation is easy. Great quality, looks VERY professional. Big hit in our office!
---
WILL BUY AGAIN!
The quality of the product was excellent and we received it faster than we ever expected. We will surely use this company for all of our nameplates.
---