All Customer Reviews For TBAESL021N
---
Only 1 criticism
The easel is beautiful and will provide lots of wonderful creations. The only we wished was in the box was instructions of how to set it up.
---
French- Easel-Portable
I ordered this product for myself and showed it to my grandson who is a junior in high school. He is a good artist and loves to paint. He liked it so much that I gave it to him. He like so many students are doing Zoom classes at home and he has more time to paint until the virus goes away and life returns to normal. I immediately ordered another for myself and can't wait to start using it. I was very impressed by the quality, design and I would consider the price to be very reasonable.l
---
Standing portable easel
I received the easel a day early and was overjoyed. It was so easy to assemble, just opening it up and tightening the screws, I had it up in no time at all. It is very sturdy and I can't wait to get started on my next painting. Great product!!!!
---
---
Great customer service saved the day
The easel is really a great product overall. Sadly, a relatively minor manufacturing error put its usefulness in jeopardy by stressing the clasp on one side. A single call to customer service was immediately escalated for Special Handling. A new one is on its way. They handled this perfectly!! I will buy with confidence in the future.
---
My new easel
I just completed my first oil painting using my new easel. I am very pleased with this purchase. There are easels out there with more features, but not for the cost of this easel. It stands sturdy & holds canvas with no movement. I was able to set it to my comfort level as to height & angle. I love having the drawer to store. and have handy all my paint tubes. The only feature this did not come with was a set on instructions to refer to while figuring out how it all went together. I obviously got it done, but that would have been a handy thing to have...
---
Great Easel
I think this is well worth the price. Great storage, sturdy, & versatile. It sits in a corner of my living room not taking up much space at all and I can jump up and paint any time without hauling all my materials out, as most everything I need is quietly waiting in the corner. Love it.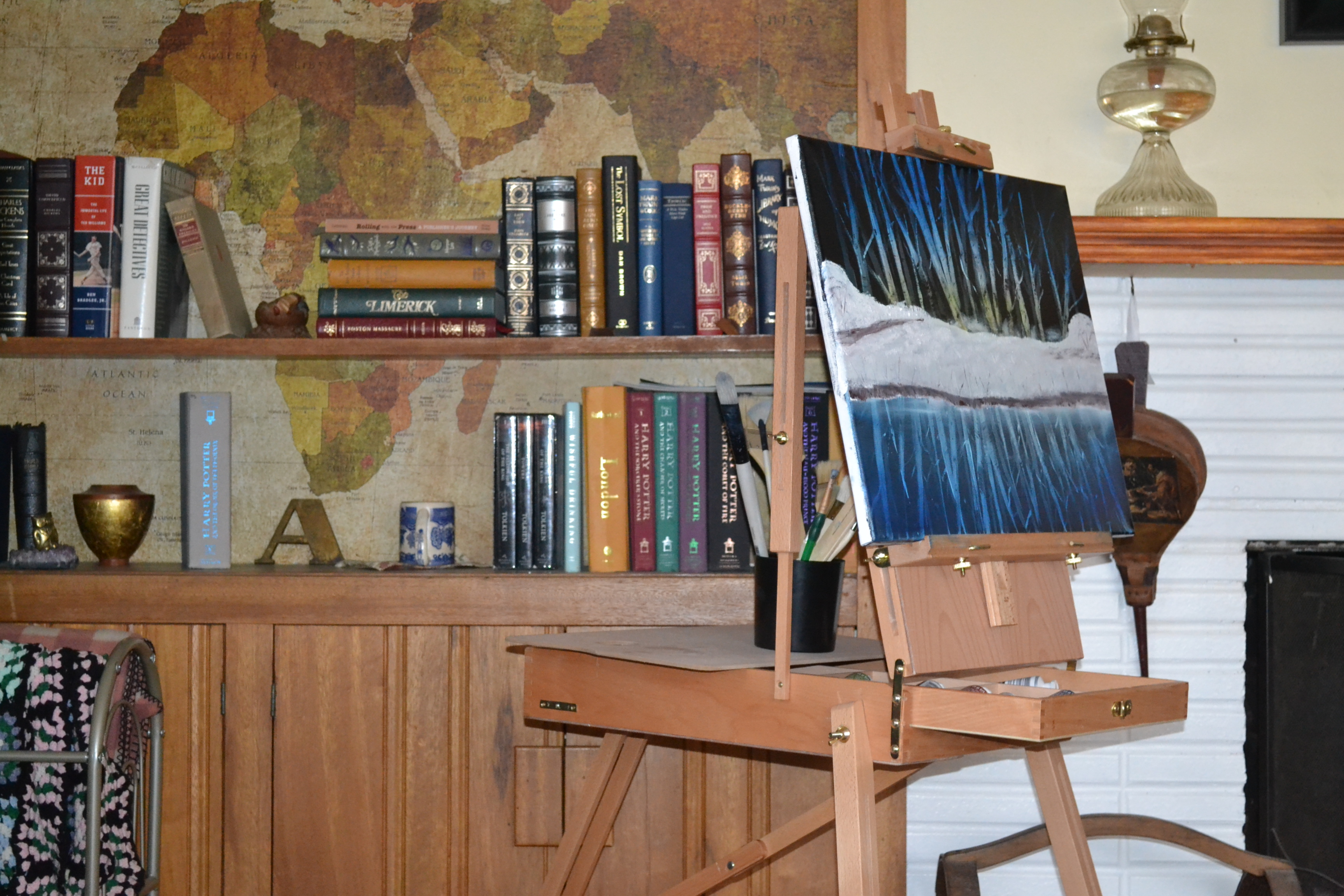 ---
Perfect gift for any Artist
This thing is amazing. My lady friend for whom I got this was beyond ecstatic once we set it up and she realized its full potential. It doesn't come with any set up instructions, but so long as you haven't sustained any recent head trauma then you should be able to figure it out in about 5-10mins.
---
My daughter used it right away
It was a little difficult figuring how it set up but once that was figured out, my daughter used it right away. She liked the storage in it the best.
---