All Customer Reviews For LMMLT2V2
---
---
---
---
lmml t2v2 stand
Well built and appears to be rugged. Installation difficult with allen wrenches (one bolt head not fully formed) but locks everything in place securely.
---
Perfection!!!
PROS- VERY CHEAP, VERY NICE LOOKING, NICE BANG FOR THE BUCK!!! CONS- HARD TO SET UP, CHIP EASILY, HARD STRANGE SMELL FOR FIRST FEW WEEKS WENT AWAY AFTER. Bought 2 of these for a 27inch quad monitor set up, just perfect, however... these were very hard to set up without 3 sets of hands!!! Strongly urge you to not attemp on ur own... Took me and 2 others to do these so they were flawless.
---
Exactly what I needed!
I'm teaching college classes from home via Zoom and needed a two monitor setup so I could share my videos, slides, PDFs, etc. while still seeing all of the students' faces. This two monitor setup is exactly what I needed! By mounting the camera on the top of the lower monitor, and tilting the upper monitor down, I can still view the bottom screen while looking at the top one. Very sturdy! Holds two 27" monitors perfectly! Easy to setup and easily adjustable for height and tilt. I could not be happier.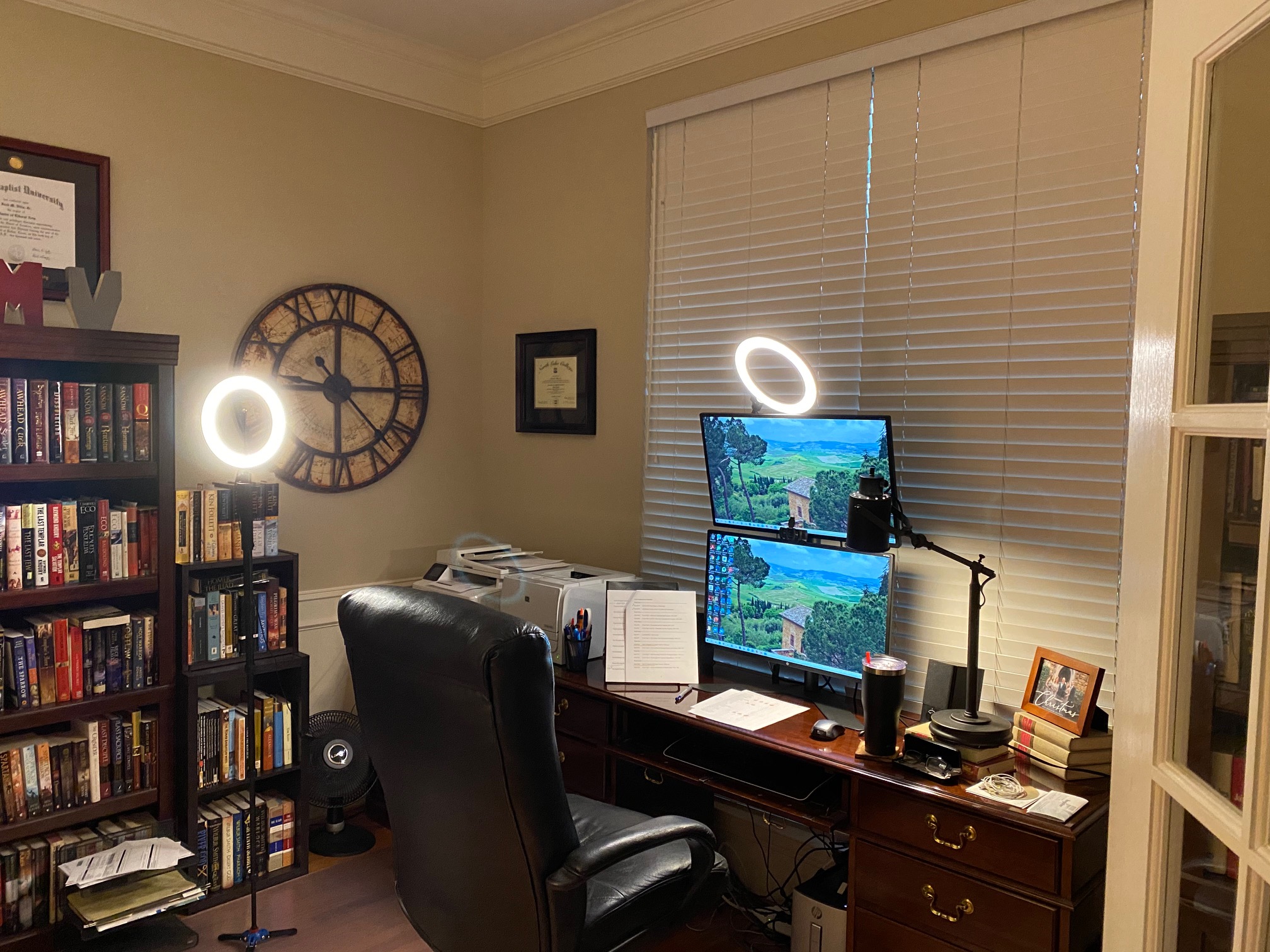 ---
Dual Monitor Stand
This stand is quite beefy. It was very easy to assemble and attached well to the monitors I have (Dell). I love it. We may be purchasing more in the near future now that other staff have seen it.
---