All Customer Reviews For CTRD0299
---
Sturdy, but difficult
I ordered these frames three years ago, and am back to order more, but will probably go with the wooden frames that are comparable (though over a dollar more in price). Although these are nice and durable, if you need to replace the contents, it is very difficult to slide the glass in and out, and easy to break the glass if you're not really careful. I'd consider buying these again, and hopefully they've improved the design in the past three years. Thanks, Displays2go! I love your website!!!
---
WE ARE VERY PLEASED WITH THE DOCUMENT FRAMES!
I am a partner with my daughter in her floral, crafting and home décor business. You had the best price on the document frames and we needed more than one or two anyway. THANK YOU SO MUCH FOR PACKING THEM CAREFULLY WITH THE BUBBLE WRAP...NOT ALL ONLINE VENDORS DO THAT. WE WILL BE USING YOU IN THE FUTURE FOR MORE ITEMS. We used the document frames in our booth just this past weekend. We attend numerous shows throughout the year and need the signage. Our plan is to open a store front within a year or two in our area. My daughter also does smaller weddings and homecoming in Texas (which is a big thing here). SHE DOES CUSTOM WORK AS WELL AND IT IS IMPORTANT TO PROMOTE THAT. Two of the five document frames we purchased from you are on the front table in the photo below. Thanks again for a good product and excellent service. It is appreciated by a small business in Texas "THE SMILING DAISY GIFTS AND DESIGNS"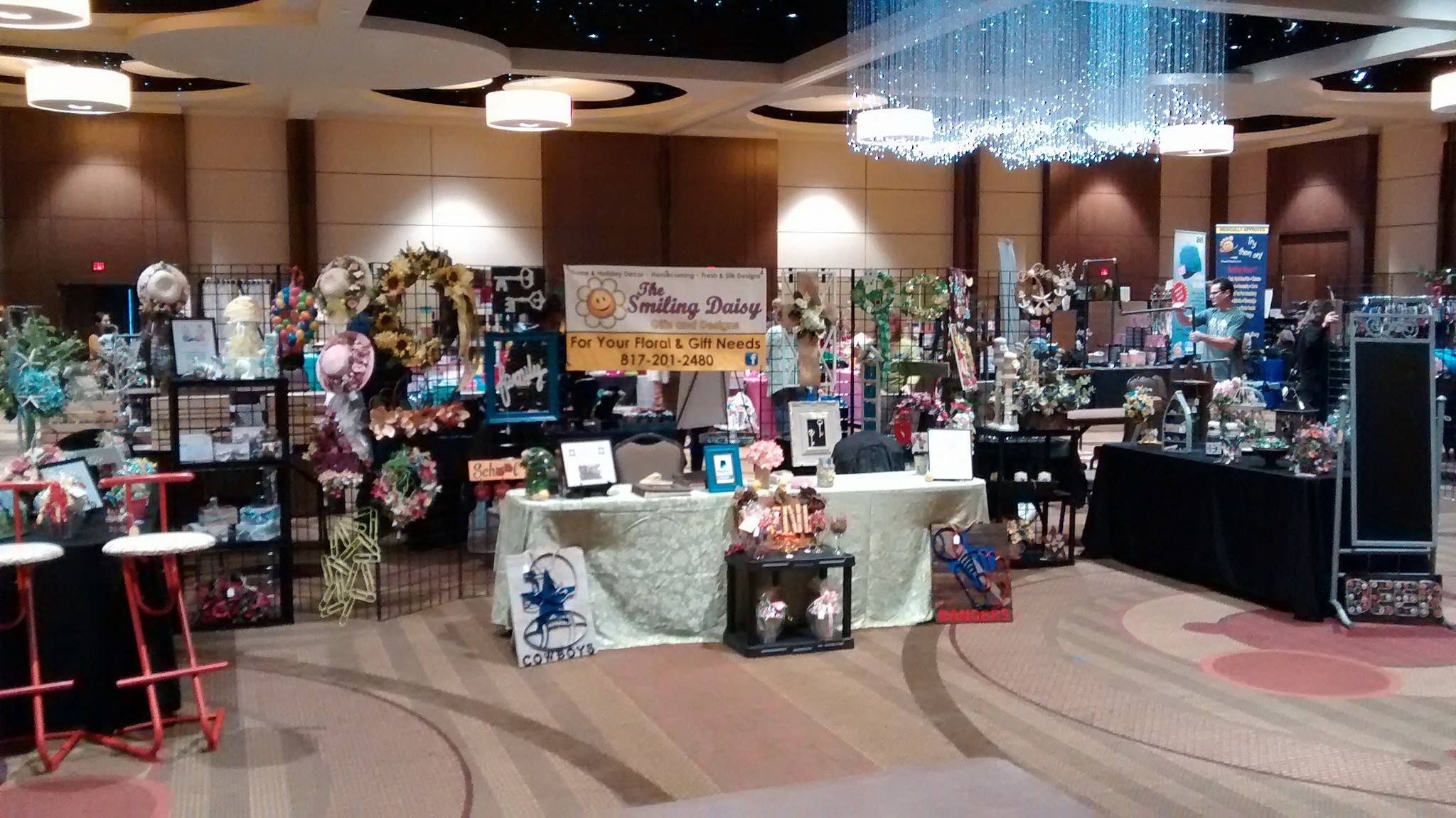 ---