All Customer Reviews For ODMAG839BK
---
Perfect Fit
This is a great product, works perfect for what we intended. Curious are there LED lights (preferable rechargeable) which are compatible with this stand. If so please send me the information so I am able to purchase. Otherwise Excellent Product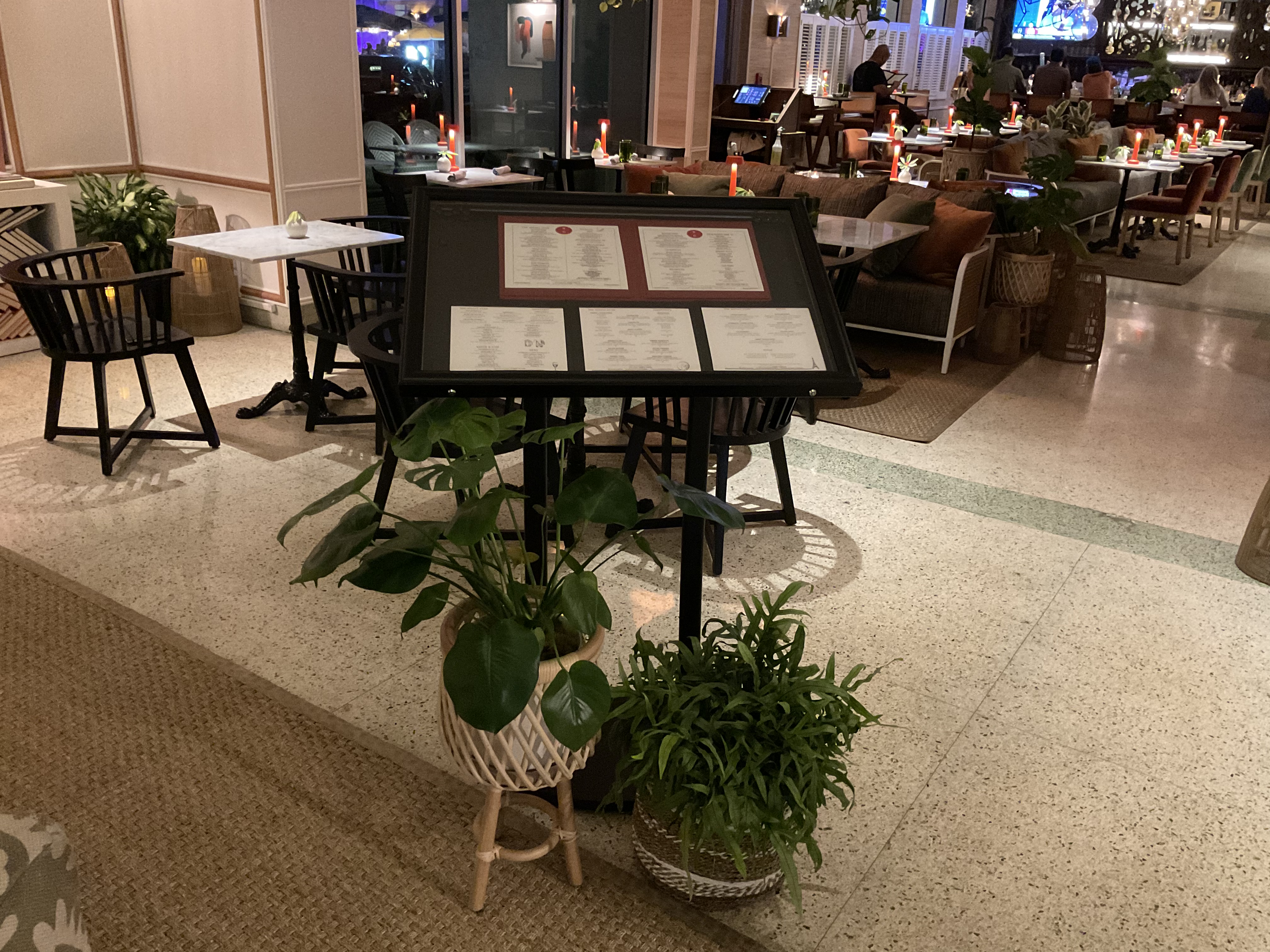 ---
Menu Stand
So far very good! Fits all of our menu pages, adding some Led lights so it really stands out! Thanks!
---
This sign has made our Dining Room look polished!
We are so pleased with how our new menu board looks. It turns our non-profit organization into a polished professional dining room.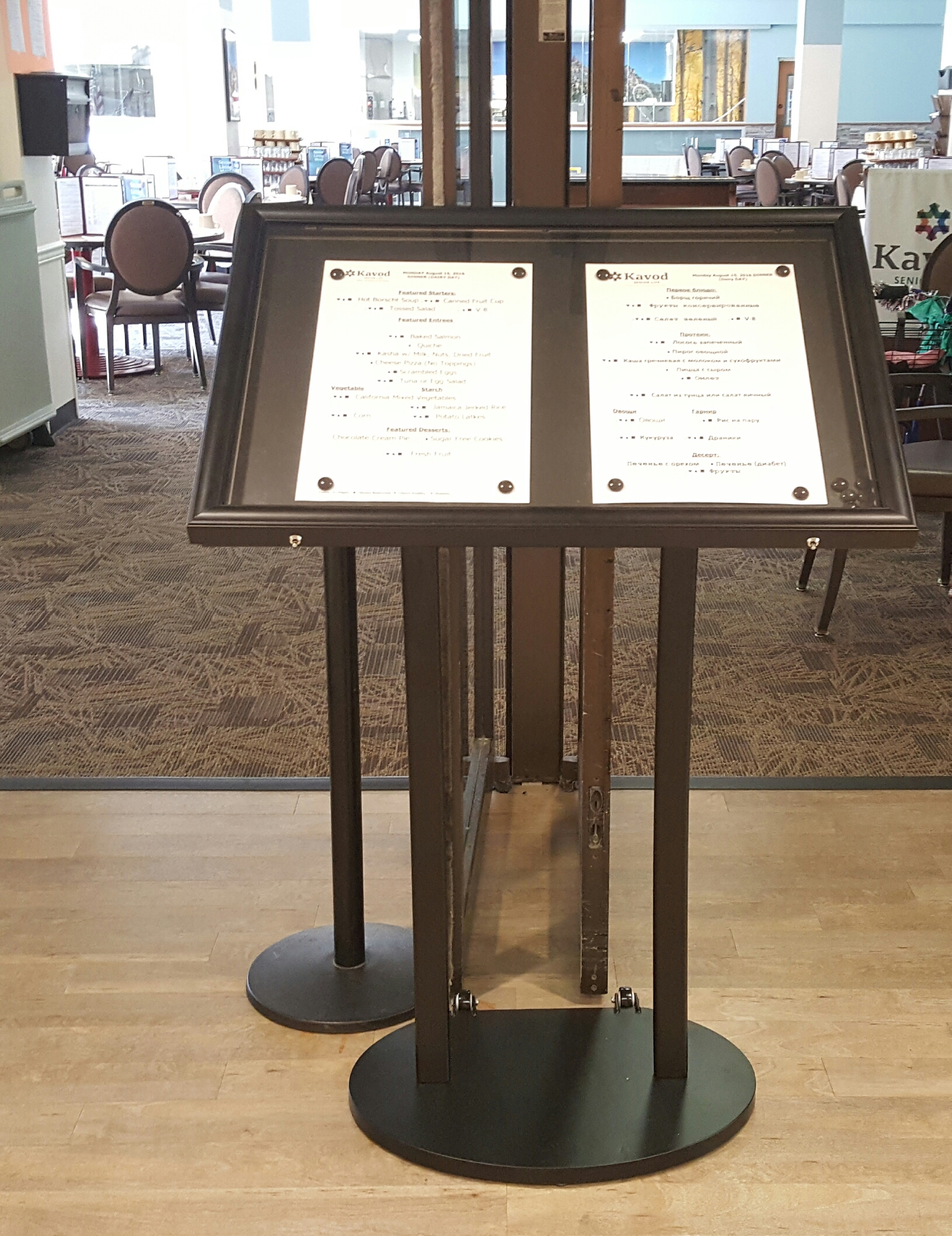 ---
Gets the job done BUT
Item arrived quickly and was well packaged. Somewhat easy to construct and seems stable when placed in the final position. The only issue is that the two curved support legs are bent differently. At first, I thought I just installed one upside down, but after reinstalling it, they just do not line up when viewing from the side. It's noticeable, but not so much that I am asking for a return. Small screws were also stripped during the build, so I can not just take it apart. Be careful when tightening those as they are made of soft cheap material. I thought I was being careful. Also, the clear acrylic piece that sits in the top frame was marred slightly even though it came with a protective film overlay. Would gladly accept a partial refund to use on future purchases if the DG Team reads these.
---
Better than expected
Very happy with this purchase, and the others I've made from Displays2go. Great quality at a fair price on this one!
---
Nice product
Very nice display and looks professional and somewhat heavy duty for indoor or temporary outdoor signage. Used it for a Directory and well pleased with this item. Price is a bit on the high side.
---
Easy to move around
Nice way to keep guests up to date on events at the Club. Had a little trouble getting it assembled but looked good when done.
---
Great piece for any business
Really awesome display, very easy to put together. The only issue we had was that 2 of the screws on the back didn't have the thing to be screwed into. But customer service was amazing in helping us solve the issue.
---
Disappointing
I am so disappointed in the quality of this product. Very cheaply manufactured. I should have known right away I was gonna have problems when I opened the box and all the mounting hardware was loosely rolling around. It was also missing 8 m8 washers which I had to go to the hardware store to purchase. It could not be fully assembled because the screw holes in the back of the display board are partially blocked by the metal frame and the tiny little screws can't fit I called service. Have to wait to hear from the warehouse. Wish I choose a better model. Even if it wasn't defective I would have been disappointed. It was to go on the outside sidewalk but I think it's too cheaply made for the outdoors.
---