All Customer Reviews For DSIGN1117
---
Please be aware that different size acrylic signs do not match in color.
The color of the 11"x17" acrylic does not match the color of the 8.5"x11" acrylic. One is entirely green and the other is clear with green edges. It should CLEARLY state on the website that the color of the different size door signs DO NOT match each other. In addition the color of the 11"x17" acrylic, in my opinion, is too dark a shade of green when used for signage. Other than this color issue, I do like the door signs throughout my business.
---
---
---
---
---
---
Marketing Manager
These make a nice display for our branches. They are high quality, I wish they came without the film sheets.
---
Professional Quality
I am completely impressed that an affordable "do it yourself" version of an etched glass sign could turn out looking so professional and custom made. Everything you need comes with the package and it could not be easier to do. We were able to put Velcro tabs on the back "knobs" and attach it to a bulletin board type cube wall. It looks amazing and we get compliments on it daily. I am thinking of places where we could use more!! So easy!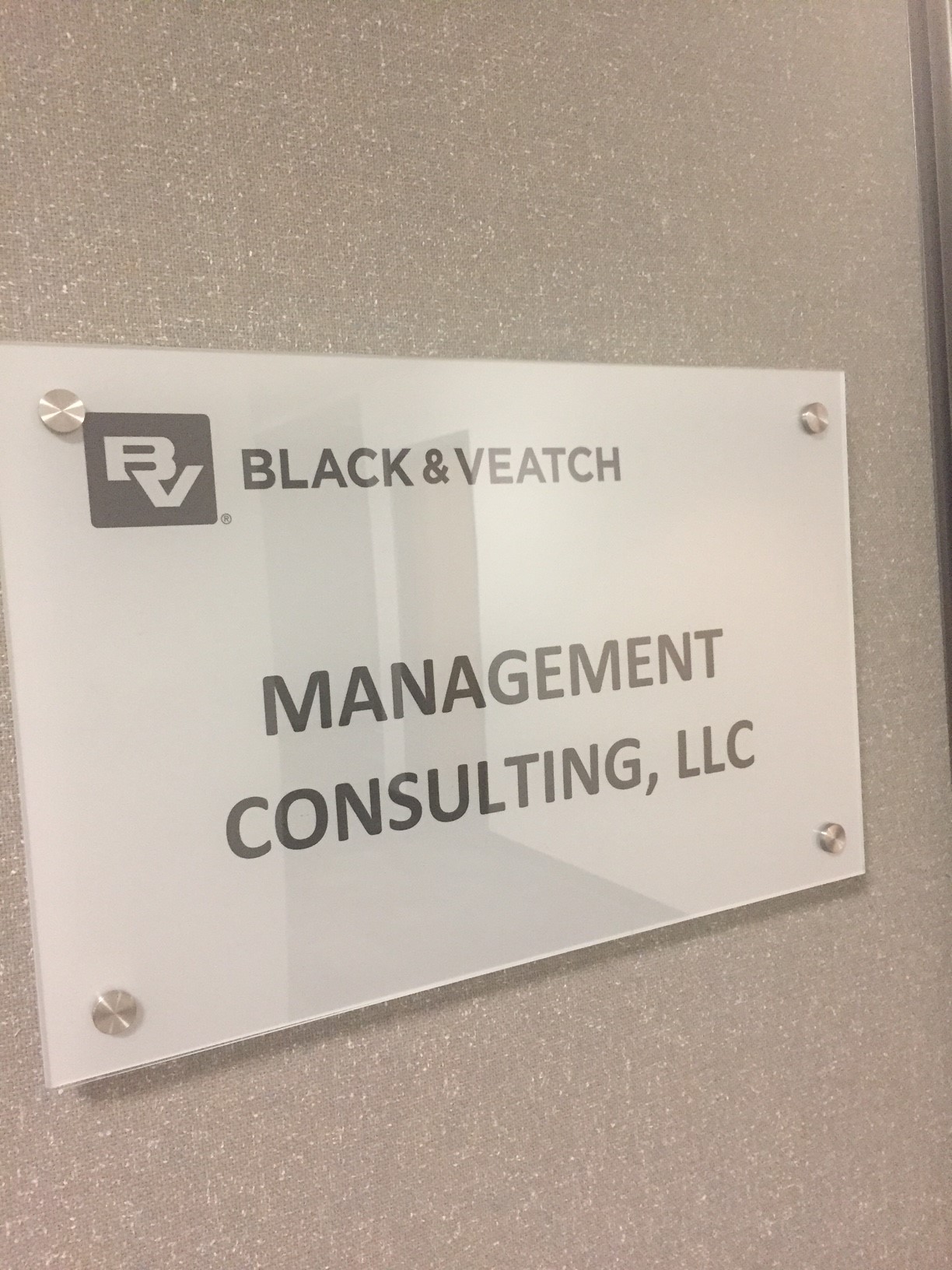 ---
Just Perfect
I needed these sign holders in a hurry and took a chance in ordering because they were out of stock. Customer service at Displays2Go was extraordinary in every way. And -- hooray -- the holders arrived just in time. They are gorgeous. Well packaged. Super product.
---
---
Nice for the price
I was pleasantly surprised at how nice these were. I was expecting el-cheapo...but they were great. Our customer loves them. Plus I liked how there was an extra sheet in each so that in case we need to reprint there was a spare. Thanks
---
Nice and Fast!
Great build quality and fast shipping. They are individually packed with protection film on each piece of Acrylic. The hardware and stand offs were well protected too.
---
Fit Our Needs
This sign is well designed and fit our needs perfectly. We will be ordering again soon.
---