All Customer Reviews For IPBOOTHFL
---
---
Cant even try it
Mine arrived in a package that had apparently been returned. It's missing several pieces. I can't even hook it up! I've emailed several times now and have received a reply but it just says she's contacted the main person. I purchased this after sering one in action at a party. I was super excited to get one of my own. This is not good customer service. If you're going to "re-sale" a returned product, make sure the pieces are all there.
---
---
---
---
Came damaged
The mirror part of the ipad stand came broken and dirty on the sides of the LED lights. hopefully it will get replaced but it is a waste of time having to request for an exchange. This is for my business and now i have to delay the whole process.
---
THIS PHOTO BOOTH IS THE BOMB!
After months of searching for a stand that didn't cost 2-3 thousand dollars, I came across this one. I was hesitant because of the price but decided to take a leap for my business. Prior to purchase, I called customer service and she was very informative. I purchased and it came very quick. I opened the boxed and was immediately impressed at the weight of the stand. There's no knocking this thing down. It's sleek and clean. Easy to assemble. The iPad fits nice. And the light is bright. But it does dim. I used it tonight at a party and it was a hit! The people were impressed with the look and I have multiple inquires of future parties. It was great! CON: Though I love the way the iPad is secure, I wish it was easier to get it out without screwing and unscrewing each time. And we should be able to order replacement screws if one or some gets lost. Just a suggestion. I am so glad I took this chance on a product with only 1 review. I'M VERY HAPPY!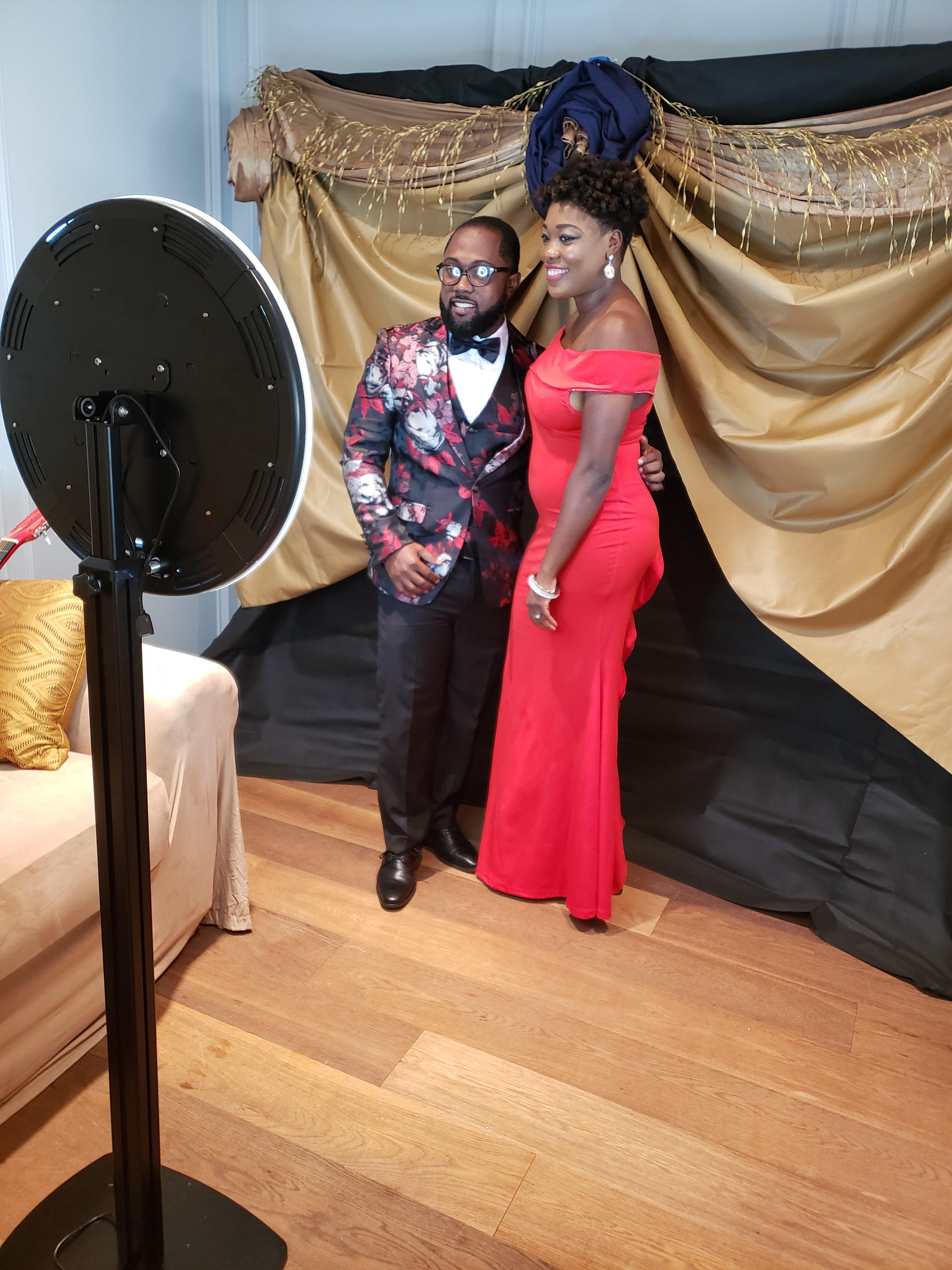 ---
Great Item at a Great Price
When people charge you $700 a day to rent something like this and Displays 2 go sells one for less than it would cost to rent for 1 day. Why wouldnt you buy one. Great build and super easy to use. I ordered mine on monday and it was delivered the next day without any overnight charge. Dont rent, Buy this!
---
I love this item
I decided to make this purchase after I rented a mobile photo booth for my birthday . since purchasing this item I have started my own side business , & now is booked up until January..Great item , worth every penny !! Do your research and make sure this is something you want ..you will love it !!
---
Assembly
Hello, I am not sure if I am missing a piece. I am trying to attach the base to the pole and there is not nuts nor the base has nut thread to screw in. I received 8 screws, but all of them seem to be used to attach the light. Please advise. Thanks. Oscar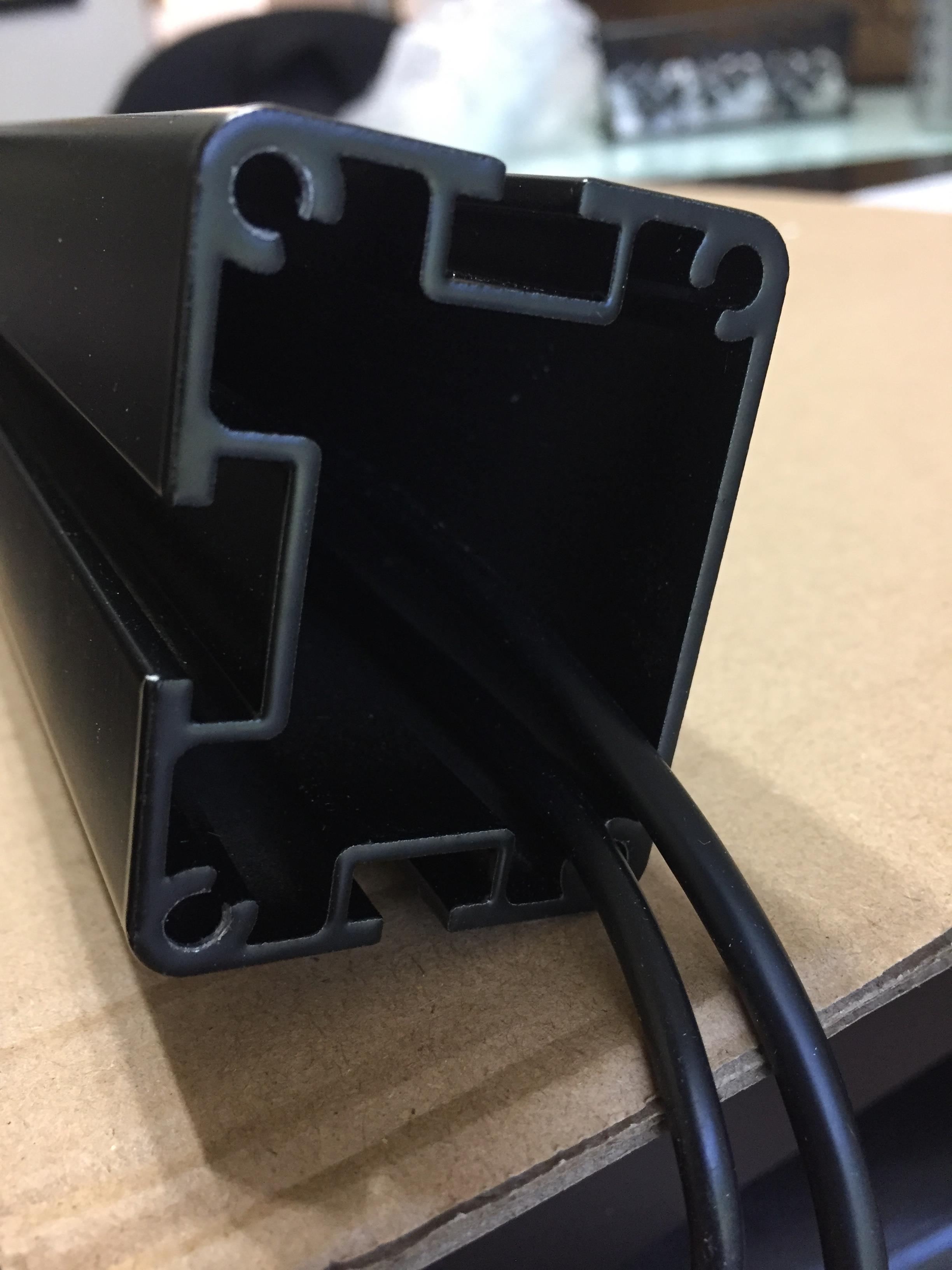 ---
Passable
The unit is nice, but not perfect. Needs some improvements. The ring light and controls are nice. The unit is sturdy. The faceplate must be screwed onto the unit over the ipad. There is no access to the home button and no margin around the ipad screen. God help you if you need to reboot the app or swipe something close to the edge of the screen during an event. Its impossible to access without taking the entire face plate off. And there are 4 long star key screws that need to come out. I attempted to drill out a hole to access the home button, but shattered the face plate in the process. Here are my suggestions, make it easier to remove the head unit with the ring light (for transport), make it easier to get the ipad in and out of the unit, and notch out a spot for the home button, or make it easier to access. It seems like someone created this product in 20 minutes with existing pieces and didn't think it through.
---
Broken
This item came nicely packed in the box and shipping time didn't take long at all. The assembly was pretty easy. However one of the pieces on the back of frame area was broken. ☹️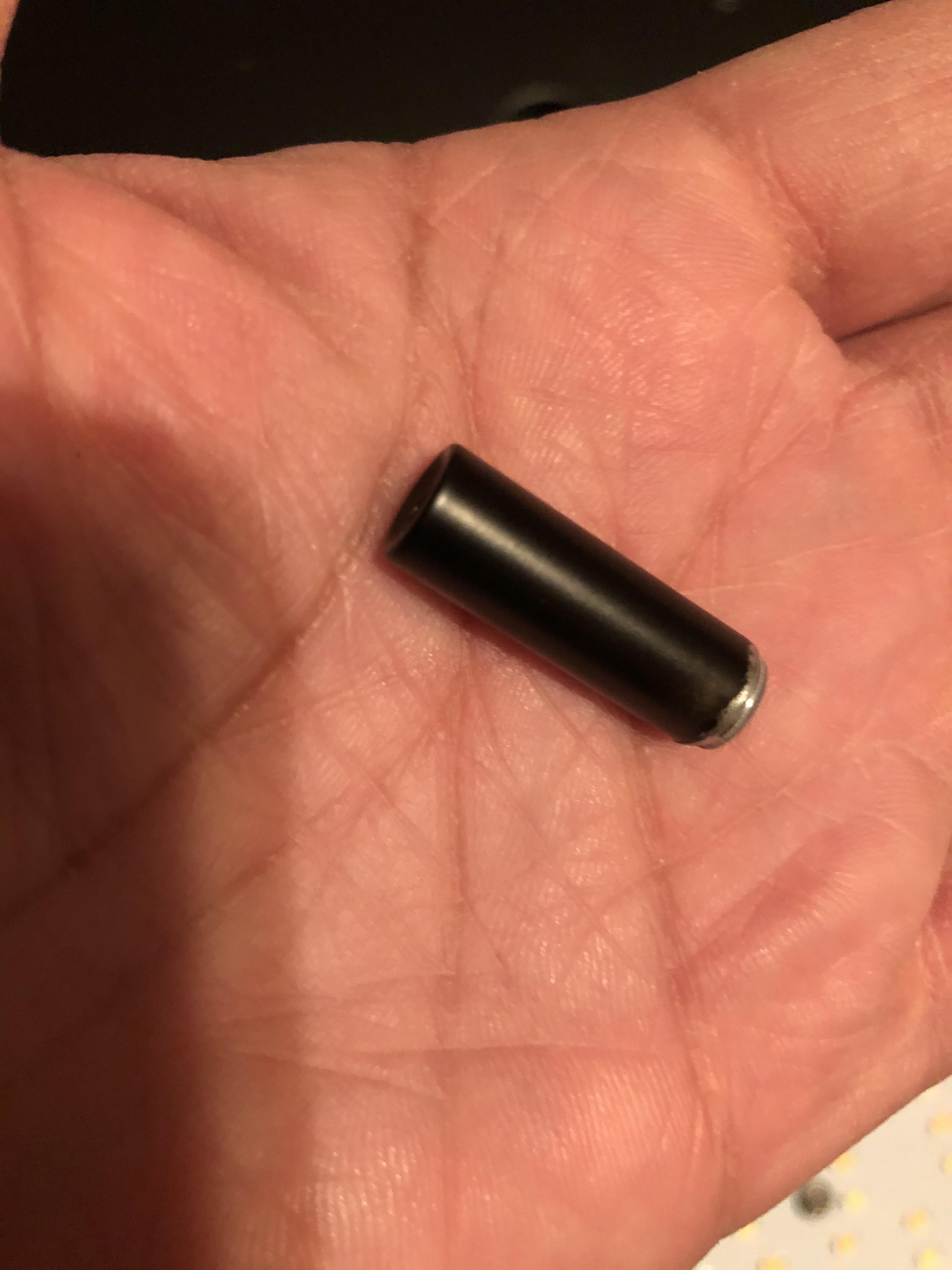 ---
Owner
Great Looking Product at Super Price ! Neat and sleek appearance. Unit is light and fast easy set up.
---