Store Displays Made For Your Retail Personality - What Story Do Your Fixtures Tell About Your Business?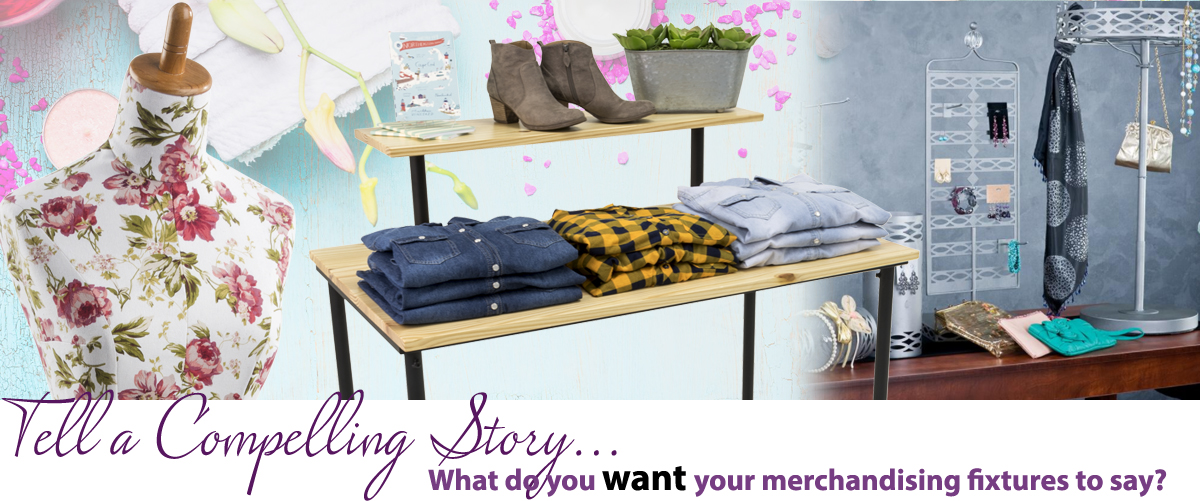 Once Upon A Retail Store...
---
At the end of the day, how you style your store tells a story about who you want to be as a retailer and what you want your products to say. Choosing the right fixtures for your shop is a part of the process you can't afford to just cobble together. What kind of retailer are you? What kind of products are you selling? Does your personal aesthetic help give your products the right platform or should you tweak your outfitting a bit? We've picked over our giant profile of products and sorted out some unique selections tailored to each of the varying types of retailer. Check them all out! If you're unsure of your retail identity, we've got an easy-peasy quiz to help you explore your inner retailer.
---
---

---