Indoor Hanging Banners with Custom Printing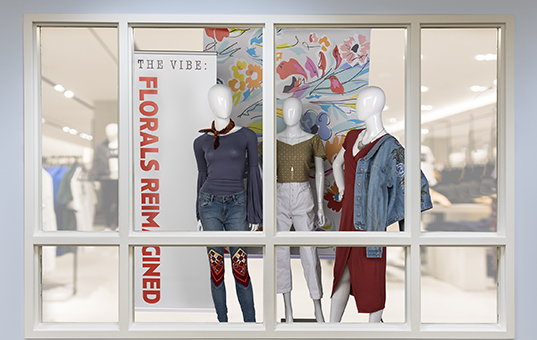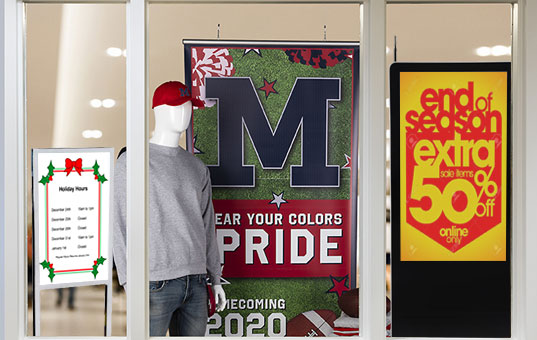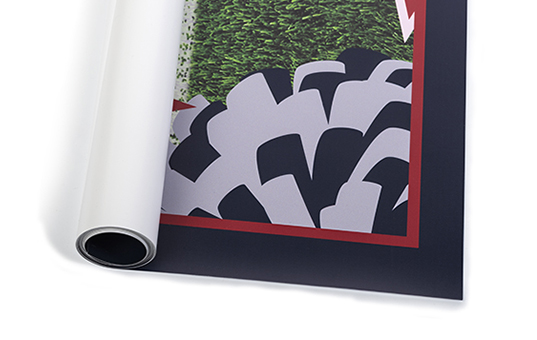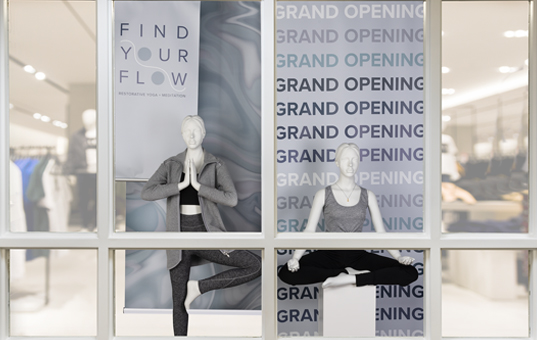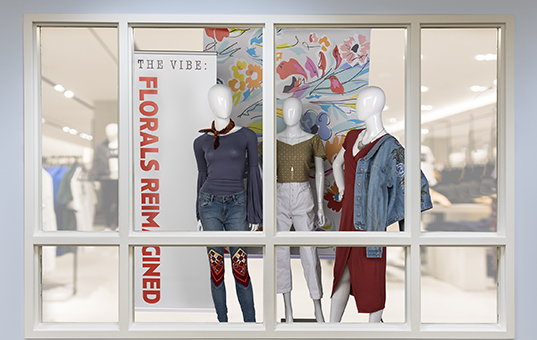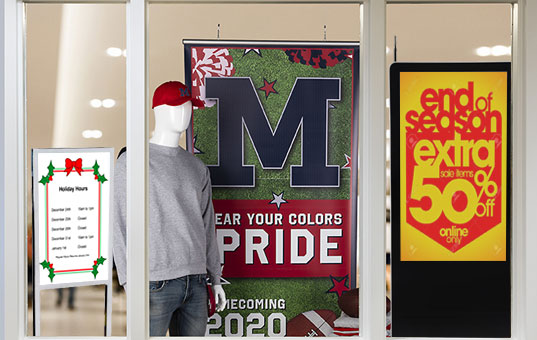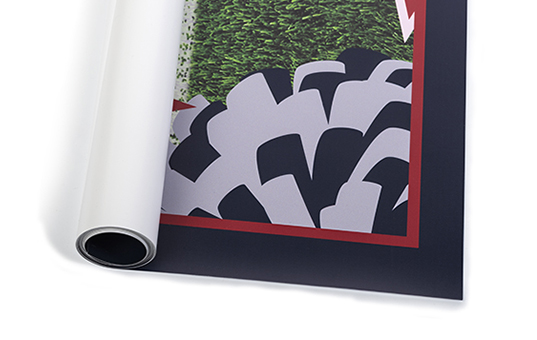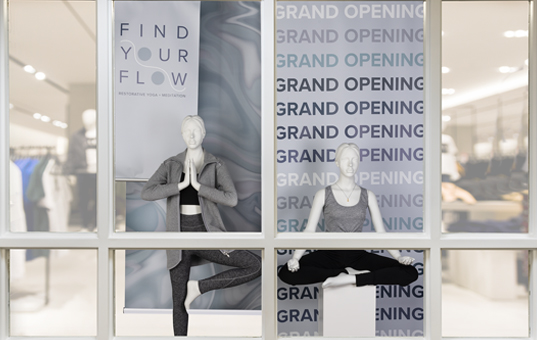 Custom Printed Indoor Hanging Banners
One-Sided and Two-Sided Options
8 Popular Sizes
Non-Glare Full Color Print
Smooth Premium PVC Vinyl Material
Quantity Price Breaks Available
Start Designing
---
Our indoor hanging banners with custom printing are a sleek and modern signage solution for retail and business promotions. We use premium PVC material with a smooth matte finish for lightweight, low-profile presentation. Choose from 8 popular sizes, with options for single-sided or double-sided UV printing.
Combine two or more full-color indoor hanging banners to create unique advertising displays that free up floor space in shops, fitness centers, houses of worship, and expo booths.

How to hang a banner
Combine indoor banners with our hanging accessories and hardware for ceiling or wall presentation. Our low-profile aluminum rails work perfectly with PVC posters — no grommets required. Hardware kits are also available and include suspension chains, hanger clips, toggle bolts, and S-hooks.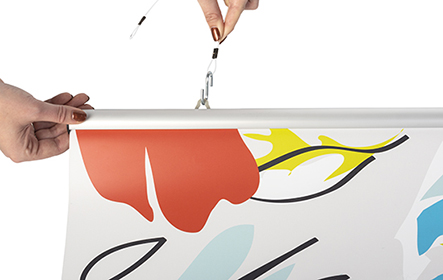 Shop "Snap-Open" Banner Rails by Width:
---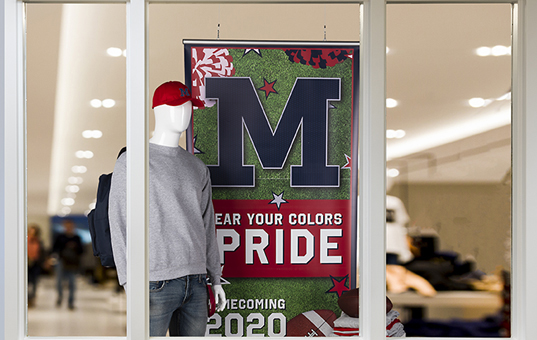 Where to use PVC banners
Non-glare hanging banners draw visitors to your trade show booth
Decorate for a birthday party with full-color hanging banners
Use informational hanging banners to point out exhibition highlights
Display motivational graphics in a gym with hanging banners
Hang indoor banners behind mannequins to promote a retail brand
Use hanging banners to display vibrant messaging at church
Announce the grand opening of your shop with hanging banners
---
Common hanging banner sizes
Our promotional indoor hanging banners are available in 4 width and 4 height options:
24"w x 48"h
24"w x 72"h
36"w x 48"h
36"w x 72"h
48"w x 72"h
48"w x 96"h
72"w x 72"h
72"w x 96"h
How to choose the right banner size
Popular banner sizes for indoor applications are 24" x 48", 36" x 72", and 48" x 96", but we recommended taking measurements of your space to determine the best proportions. When choosing a banner, also consider the size of nearby windows, furniture, and other displays or fixtures, as well as the typical viewer's distance from each sign.
What are the benefits of double-sided printing?
Choose double-sided printing for the most exposure to your advertising. With colorful graphics displayed on both front and back, customers can see your message from more areas in your business.
Indoor banners can be installed over a display table to promote a sale on the front, while high-resolution photos on the reverse side draw customers to the products.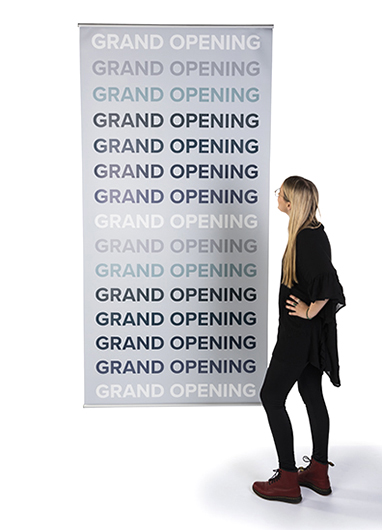 ---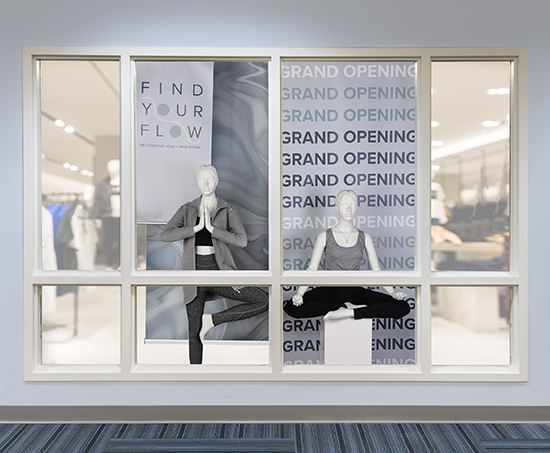 Layering multiple sizes for depth effect
Indoor banners of different sizes can be combined to create a high impact dimensional display.
Hang a large sign, such as our 72"x72" banner printed with an all-over pattern, behind two smaller banners with text, logos, and product photography.
If you'd like help designing a multi-banner display, contact our team of talented in-house graphic designers! Visit our Design Services page to learn more.
How to incorporate banners into your trade show booth
Is floor space limited inside your expo booth? Consider PVC hanging banners to maximize square footage and leave room for salespeople and products.
Add a dimensional upgrade to a simple backdrop by hanging one or two banners in front. Create a bold and modern look with tall and narrow 24" x 72" banners, custom printed with vertical logos and text.
Be sure to check the trade show exhibitor's guide for specifications regarding installation from overhead beams and fixtures.
---
What's the difference between vinyl and PVC banners?
PVC is a flexible and versatile material for indoor banners. PVC is a vinyl material, but it features a smooth surface that supports detailed printed images and text.
The matte finish minimizes glare from lighting so your graphics are clear and readable on both front and back. PVC material also has a clean-finished edge that does not require seams.
Need a weather-resistant flexible vinyl sign? Shop our indoor/outdoor grommeted banners.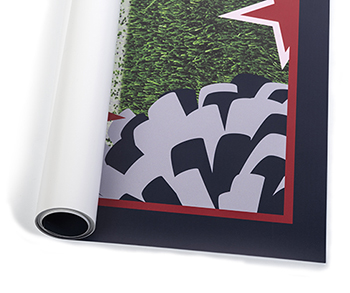 ---