Community Spotlight | Elissa Surabian Art & Her Random Acts of Signage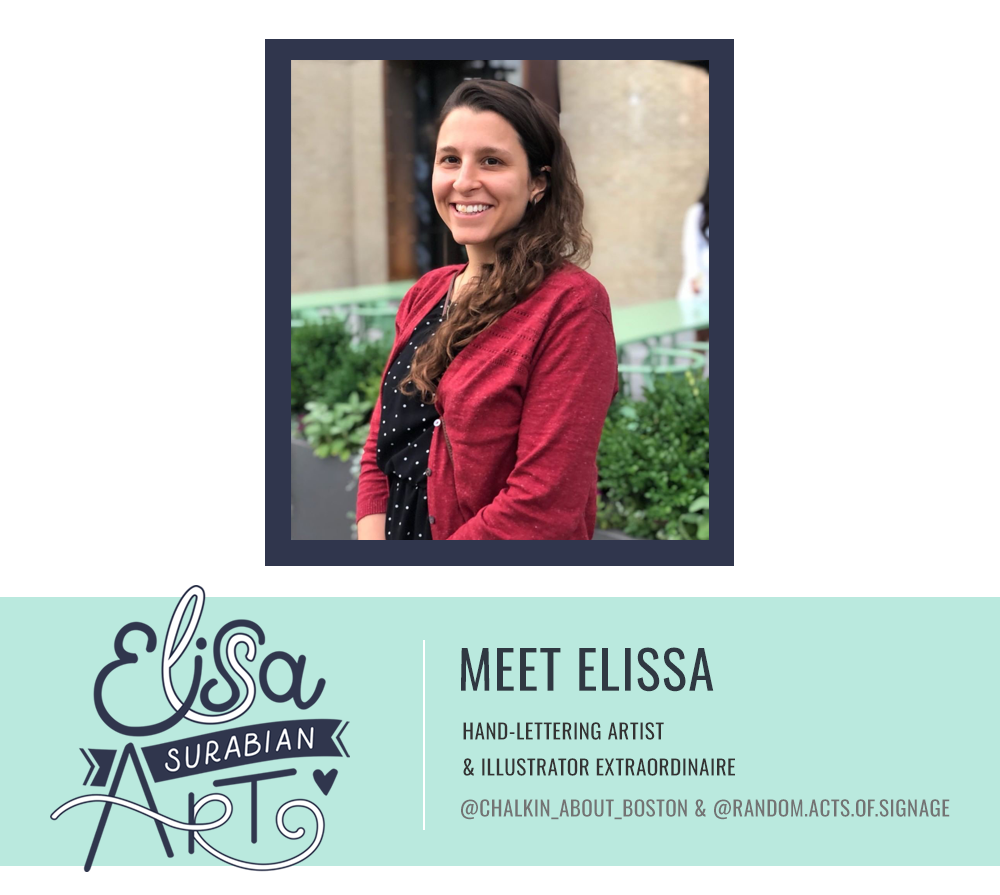 Chalkboard Artist, Elissa Surabain started Random Acts of Signage as a way to give back and support small local businesses within the Greater Boston Community. By surprising business owners with the gift of beautiful signage, she offers a helping hand in sharing their story. To us, this act of community and kindness is so important, especially now.
"I'm a service based artist supporting businesses with custom hand-lettering, chalkboard art, murals and illustration. As our society is becoming more and more consumed by technology, my goal is to reintegrate and illuminate the human hand to the forefront of my clients facility/store. In doing this, their customers are reminded that their business is local, unique and built by real people... My responsibility and belief is that I am a business first, and an artist second. This means that I am very patient and open to any ideas or visions my clients may have. My job is to maintain their brand and provide them with something to smile at."
---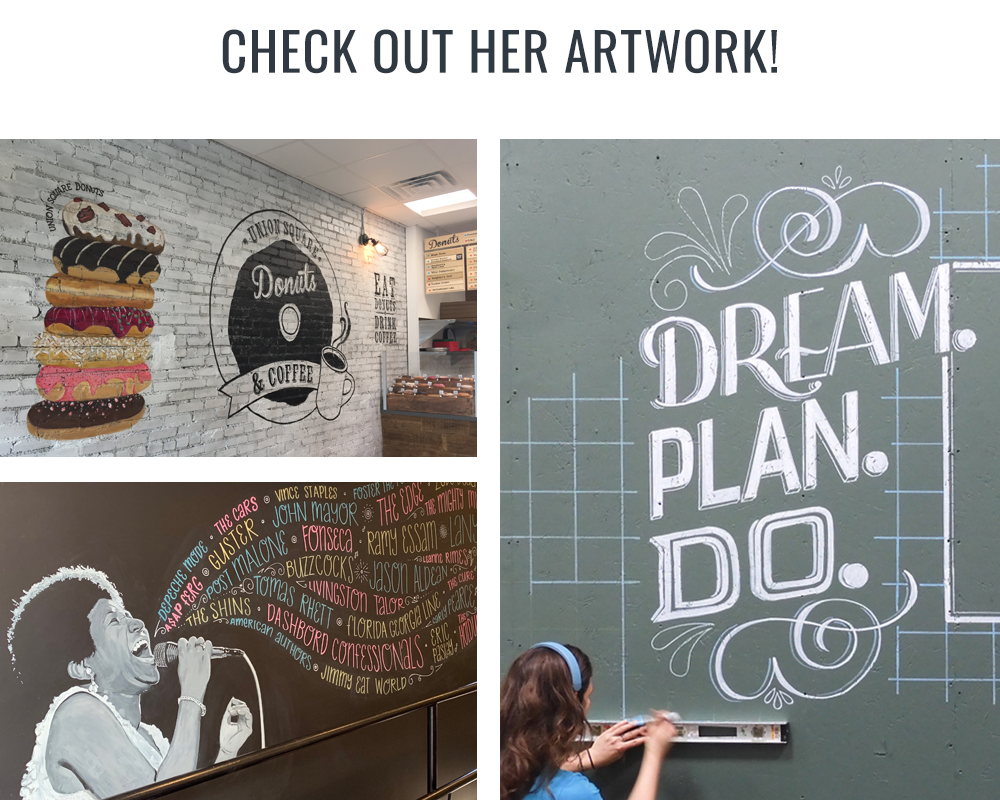 "I work with a lovely variety of individuals, small businesses, and larger corporations. There is something different and great about each of them. I love being asked to do something that I have never done before, it helps to expand my artistic vocabulary in a fun and challenging way."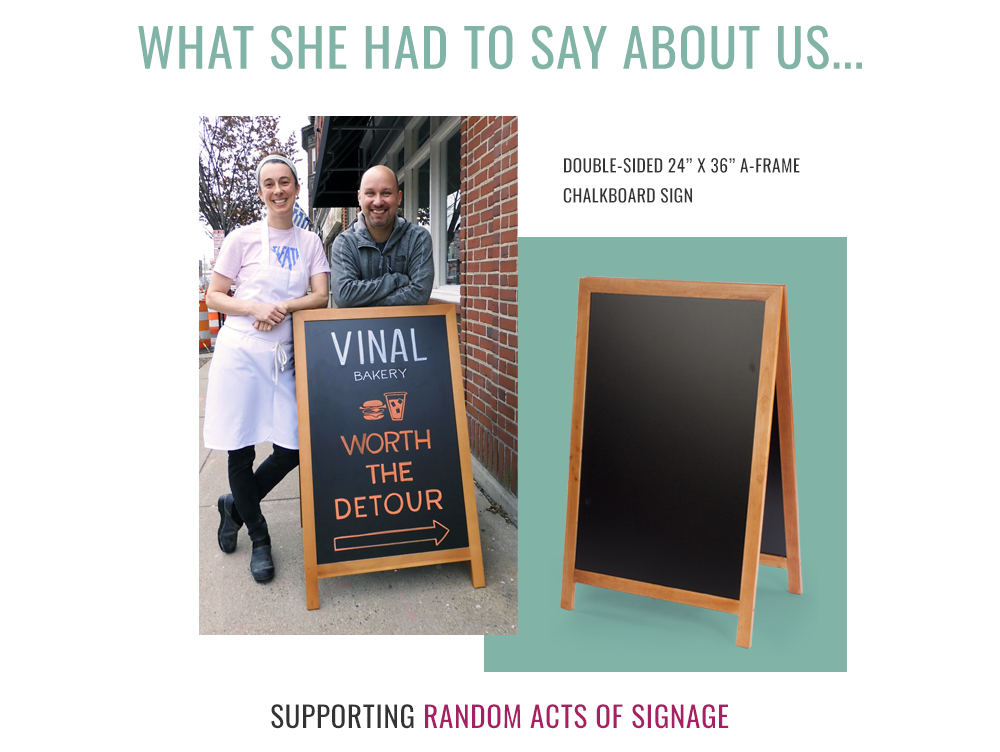 "Displays2go and their non-profit Displays4Good have been tremendously supportive of me! In September 2019 I launched a program to support local small and micro businesses, called Random Acts of Signage. Displays4Good donated sturdy and well made A-frame chalkboards to use for this project. Their team has been so kind and incredible to work with, I'm grateful for their high quality products and service!"
Thank you for your kindness, Elissa!


At Displays2go, there's nothing we love more than telling our customers' stories. You are our inspiration and thank you for letting us share in your business journey.
Check Out Our Customer Spotlights!