Want a chance to win $1,000 and have your business featured on our social?
Tell us about your GO moment!
Here's how to enter:
Follow @Displays2go on Instagram
Post a 20-60 second reel on your Instagram feed
Tag @displays2go in the post and add #myGOmoment to the caption
Submit your video post before March 31st, 2023
Get ready to have your fam, friends, and followers vote once we tag you in our story on April 12th
The voting window is open from Wednesday, April 12th, 2023 through Wednesday, April 19th, 2023. We'll announce the winner on Instagram on April 21st, 2023!
---
Customize & Tailor Your Learning Environment
Fixtures and displays for a standout educational experience
Boost Student Collaboration with Interactive Digital Desks
Spark creativity within your classroom with fun and modern digital desks that are sure to keep your students engaged. Put a new twist on group work by incorporating a stylish multi-touch display for a futuristic lesson. Tap the sound icon for volume!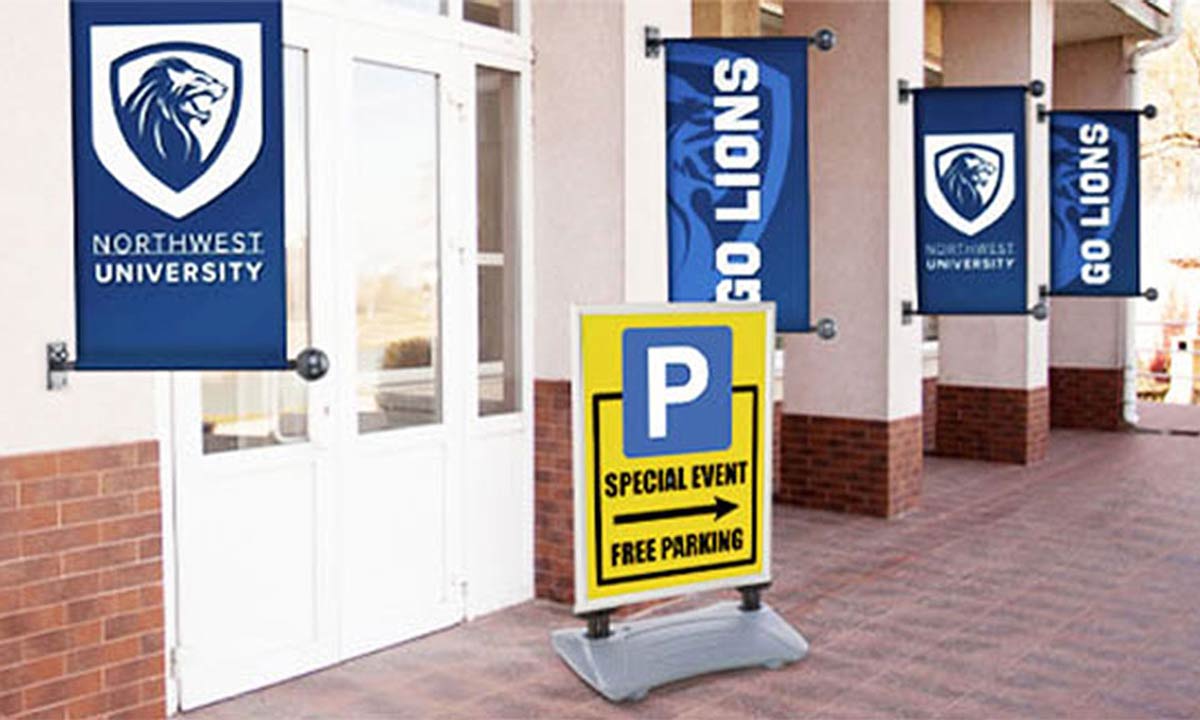 Outdoor Essentials All Year Round
Signage, flags, and custom-printed messaging that you need no matter the weather!
Shop Now
Promote Digitally & Keep Your Student Body Informed
Digital signage devices designed to make your learning center even more efficient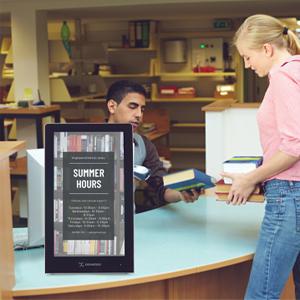 The Check-In Process Simplified
Expedite your check-in process and display pertinent updates with innovative counter top kiosks.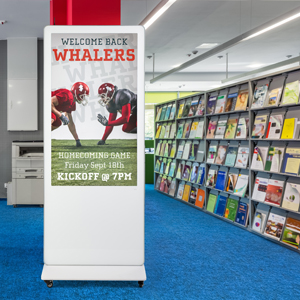 Stand Out Messaging in High Traffic Areas
Promote events to students with floor standing digital signs as they navigate through study halls.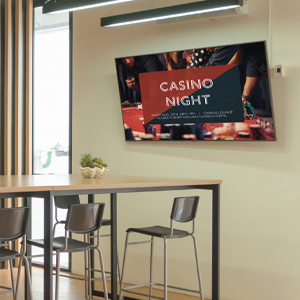 Teacher's Lounge Digitally Transformed
Elevate your cafeteria or campus lounge with sleek wall mounted digital monitors to advertise your latest school events.
Simplify Navigation & Get to Class Quickly
Products to get students and visitors where they need to be efficiently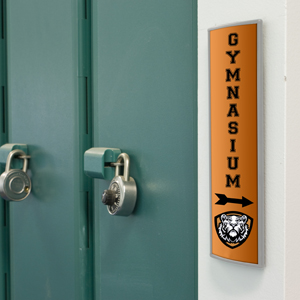 Help Students Find Their Way
Label classrooms, labs, or teacher's rooms with easy to apply and remove adhesive wall sign holders.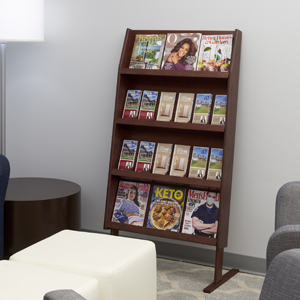 Efficiently Organize Your Lobby
Provide grab and go wayfinding supplies for incoming students and visitors.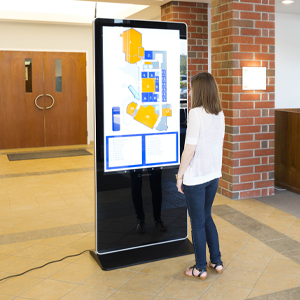 Inform and Educate Digitally
Provide up-to-date navigational information and important announcements for students and staff.
Essentials for Effective Learning Environments
From presentation boards for college fairs, signage for schools and campuses, and products that support an effective STEM learning environment, we've curated a collection of the supplies you need most to outfit your school or classroom. Here you'll find helpful content for educators in all stages of learning from grammar school to university.