Posted on 02, April, 2015
Last Modified on 12, March, 2019
Shop Products from This Article
So you need a banner for a specific reason - say it's for a trade show, conference, store opening, car sale, or hospital informational push. Whatever your mission, you know you need a banner but you may have absolutely no idea how to design one nor the resources to hire a professional. Don't worry if you have little-to-no design experience, we'll get through this together. You already have one critical step of the design process down - you know WHY you need your signage. So start there and simply follow the steps below, keeping your original purpose in mind at all times, and you'll do great.
1. Know Your Purpose
Above all, your banner design needs to accomplish a few things. This could be reinforcing company branding, advertising a weekend sale, promoting a store opening, directing traffic, or attracting trade show attendees into your booth. If you start your design with this clearly established purpose in mind, you can't go wrong.
2. Think Size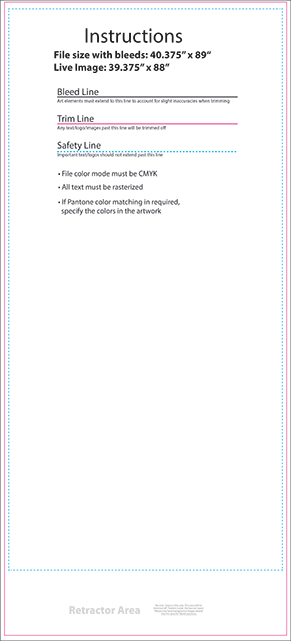 Design to fit the size of your banner. Think about where the banner will be in relation to your target audience and work from there. If the banner is hung on a store exterior 100ft back from the road, but your target audience is speeding past on the highway in front of it, then you're going to have some problems if your design doesn't take this distance into account. In these circumstances, intricate design elements like a decorative floral border, for example, would be completely lost on your audience and end up unnecessarily complicating the sign. Check out this really cool tool from the Outdoor Advertising Association of America that helps illustrate this point.
With visibility and readability in mind, also be sure to follow printing guidelines. Don't place any essential words or design elements outside of template safe areas. Also extend backgrounds to bleed areas, which are there to ensure your important info doesn't get trimmed off (if you're using a professional printer they will likely provide these templates). Treat every pixel of your banner as valuable real estate, without over complicating the design.
3. Color, Color, Color


Color is an essential aspect to effective design. It draws the eye and increases retention. Try to stay with the colors your business identifies with while maintaining good contrast and readability. A light text on a dark background or a dark text on a light background works best. Some will argue that the light-on-dark combo is ideal because it mimics the white-on-green of highways signs that we're so accustomed to reading. No matter what colors you choose, make sure they are contrasting and complementary. Marketers often use pops of bright colors in their ads to draw the eye; the same strategy will work for your outdoor banner.
4. What's in a Font?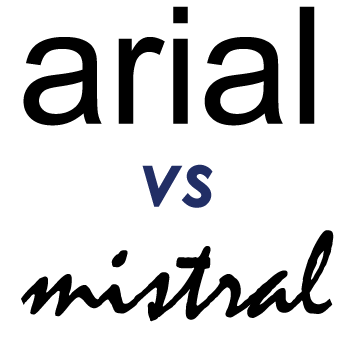 The font you choose will absolutely affect the readability of your banner. Stay away from scripts, scrunched block letters, wisp-thin letters, or anything "hand-written". At best, you're fighting for 3-5 seconds of your audience's attention - that is, if you get their attention at all. A neutral font like Arial or Helvetica will help get the point across quickly and easily. A script font like Mistral, while great for some uses, may be hard to read and cause you to lose your audience.
5. Brand it!
In a lot of ways, branding elements on your sign will go back to color choice. Try to stay within your brand's color wheelhouse. Other branding essentials you might want to incorporate into your design would be any logos or slogans often used throughout company graphics.
When in doubt, keep it simple. We believe in you and your brand!