Projection & AV Equipment for Event or Classroom Use
---
AV Equipment Including Projector Screens, Mounts, Carts, & Sound Systems
What is AV Equipment?
AV equipment is a combination of electronic media and accessories that include audio and visual components most often used for presentations, advertisements, music, and more. AV equipment is becoming an essential for tradeshows, events, and business presentations. Displays2go carries a wide variety of AV equipment and accessories, including projectors, mounts, and interactive whiteboards to ensure you are stocked up and prepared with the right equipment for your next event!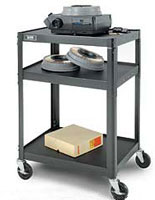 Are you shopping for AV equipment for a classroom or tradeshow event? Having the right equipment can mean the difference between a good presentation and an amazing presentation. This site offers a wide range of AV equipment that will help make your next speech memorable. There are wireless sound components, retractable displays, audio video cart fixtures and other accessories for sale here at reasonable prices. This AV equipment is often used in classrooms, corporate conferences, expos and other public events. Tradeshow exhibitors sometimes need to make a large presentation to a seated audience. This AV equipment will ensure that the lecture will be seen and heard by everyone. Likewise, teachers often need to add a video or audio clip to a lesson being taught, and these accessories will help reinforce the high points. This AV equipment is simple to set up and can be done by one person.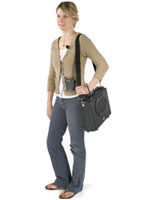 These audio fixtures ensure that the entire audience can hear the speaker and media. A multitude of inputs and outputs allows for expansion into built-in components and the ability to integrate music and multimedia sound into the presentation. Among this AV equipment are wireless sound accessories that allow the speaker the freedom to move about the room. There is also a huge selection of projector walls that enable exhibitors to incorporate video elements into their booth. Choose from retractable or wide screen stands of varying heights and widths. There are three foot tabletop presentation fixtures all the way up to fourteen foot floor models. Teachers that are shopping for a permanent pull-down video screen for their classroom can choose this ten foot wall mount unit. This site has AV equipment that is suitable for any size event. Buy all of your audio video supplies and other tradeshow accessories here!
Is this AV equipment rated for outdoor use?
These mobile sound systems and screens are intended for use indoors.
Although this AV equipment is not rated for outdoor use, it could be used outside under a tent or some other form of shelter in fair weather conditions.
For further details regarding any of the video or sound systems featured here, contact us directly or read the product pages.
What other factors should be considered when purchasing this AV equipment?
When purchasing mobile sound systems or projector screens, users should be informed of the size of the intended audience and the dimensions of the event space.
Exhibitors should buy AV equipment that is appropriate for the venue they are attending.
Projection screens should not be overwhelmingly large. There should be adequate distance between the audience and the projector stand.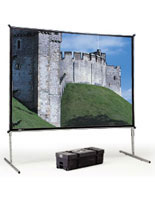 Visual aids are an important part of a successful presentation. Audio video carts and projector stands are a simple way to ensure your presentation can be seen. Projection carts raise monitors and displays over the heads of seated audience members, providing an unobstructed view. Smaller projector carts are simple to position and allow audience members to see over the projector. These portable projection systems can also be used to position overhead projectors and cameras at the perfect height for use. To get the most out of your videos, we always recommend the use of a projection screen. A projection screen displays the sharpest images from a projector. Moreover providing a better image, projection screens also have a professional look that a wall or sheet does not. This site offers a variety of portable projector screens for every classroom or event need.
In addition to these portable audio visual accessories there is also a large selection of booths, exhibit supplies, and other exhibit booths essentials. These lines of merchandise include; banner stands, literature racks, portable flooring, promotional flags, presentation counters and much more. We know trade shows tend to sneak up on many exhibitors, or little notice is given prior to a show. This company ships in stock items same day when ordered by 3PM EST. All other standard fixtures ordered past the 3PM cutoff ship the following business day or within the specified number of days stated. Custom printed graphics and other build-to-order fixtures typically ship in 5-7 business days. In an effort to keep lead times to a minimum there are currently three warehouse facilities with more than one million units currently available for immediate shipment. This sizable inventory, and our standard same-day shipping policy are two of the many factors that continue to make us America's #1 choice for quality display products. This site sells merchandise to individual and business consumers all around the country. Start shopping now and see what millions of other customers have already realize; Displays2go is the site that offers a myriad of products at some of the lowest prices published on the web!