Hanging Sign Ceiling Banners With High-Impact Stretch Fabric Graphics
---
Ceiling Hanging Banners and Spinning Motor for Trade Shows & Other Indoor Events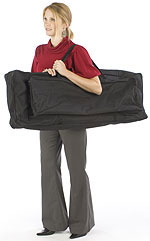 Are you looking for a unique custom printed signage solution with eye-catching dimentional shapes? Our
hanging sign ceiling banners
infuse personalized artwork and branding with images displaced in multiple directions to increase exposure at any expo, retail store, or shopping center. These signage kits, designed for trade shows, are available in three primary designs; triangle, square, and circular. Each hanging sign ceiling banner offers a stand-out look that when combined with customized graphics will be sure to grab attention when placed alongside traditional one-sided posters. Circular displays are typically found in exhibition halls, above booths, and convention centers whilst being utilized by companies wishing to reach larger audiences. Use our hanging sign ceiling banners to advertise products and services or to futher spread brand awareness for your organization by dominating overhead space at your next event. These signage kits offer high visual impact that draw instant attention to your company's booth or exhibit, whilst acting as a beacon or wayfinding tool to help customers locate your booth with ease. Our triangle hanging sign ceiling banners can have a different image printed on each side, allowing businesses to diversify their messaging and target different audiences from multiple angles. Keep in mind that while square and trianle options offer clear sections for new images, creative graphic design on the circular models can showcase an array of advertisement material.
What makes these hanging banners for trade shows so convenient and easy to use?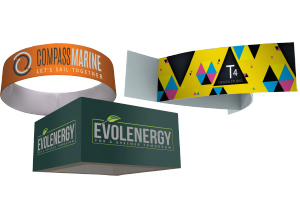 These custom graphics feature a collapsible aluminum frame. Using poles with snap buttons, exhibitors can quickly assemble these sign displays in a few minutes with only simple tools required.
Eye hooks and screws to hold together all the frame poles. These hanging banners include carabiners and wire for mounting your displays safely and securely overhead with ease.
A carrying bag is also included with each of these ceiling displays. The framing and fabric graphics store completely inside and the poles are held in place with elastic bands to prevent them from moving. Users can also store the printed fabric in a zippered pouch while the hardware is stored in a separate compartment inside. These hanging banners stay protected from fading and other damages within the carrying bag when not in use.
These sign ceiling banners for trade shows are single-side printed with a dye sublimation process whic saturates the fabric with vibrant colors. When mounting the graphics from overhead, exhibitors should plan their demonstrations to have large, readable text and easy-to-view images. Many of our customers choose vibrant colorations to make their display stand out from other booths. These sign ceiling banners feature a large lightweight frame that is easy to assemble with the included instructions. Once the fabric graphics are installed on the frame, further assistance from the event crew may be required for the actual hanging process. In addition to the three shapes offered with these suspension sign systems, there are also various sizes offered. These sign ceiling banners are offered in six and eight foot square, as well as six, eight and twelve foot circles. Exhibitors should verify with the event facilities' policies to ensure that mounting signage from the overhead is permitted, as well as any size limitations.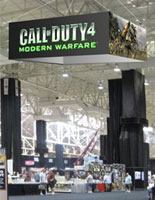 These expo graphics are offered as a simple way to promote your business with your own custom advertisements that will generate interest immediately. In addition to the hanging displays featured above, there is an even broader selection of trade show and retail fixtures offered on this site. Some of these lines of merchandise include: poster hangers, literature racks, custom printed graphics, event displays and much more. Do you need some help making a selection? Browse through the home page for a brief overview of some the more popular display products. Displays2go has everything you need to run a sucessful business from impressing prospective customers at the expo to merchandising in-house. For orders processed after the cutoff; the orders ship the following business day, or within the specified lead time stated for that product. We here at Displays2go, would like to thank all of our dedicated customers for their continued patronage! We look forward to many more years of service!