Posted on 22, May, 2020
Last Modified on 21, November, 2022
Shop products from this customer spotlight
Our partnership with Annie of Natural Annie Essentials was first forged in a direct message on Instagram. Annie was looking to custom print one of our cardboard dumpbins with her vibrant brand graphics. We didn't offer that product with customization at that time, but we looked into it for her and ran an order just for her. Soon after, we started offering those products with customization for all of our customers. From there, Annie was a hero around the office. Her background in graphic design is obvious from her gorgeous brand imagery and even more obvious to us that she is the face of the future of retail.
Get To Know Annie of Natural Annie Essentials!
Her journey is nearly identical to those of any major success story. It all started with ideas born out of necessity, realized and brought to market after identifying a gap that needed filling. A true entrepenuer she is.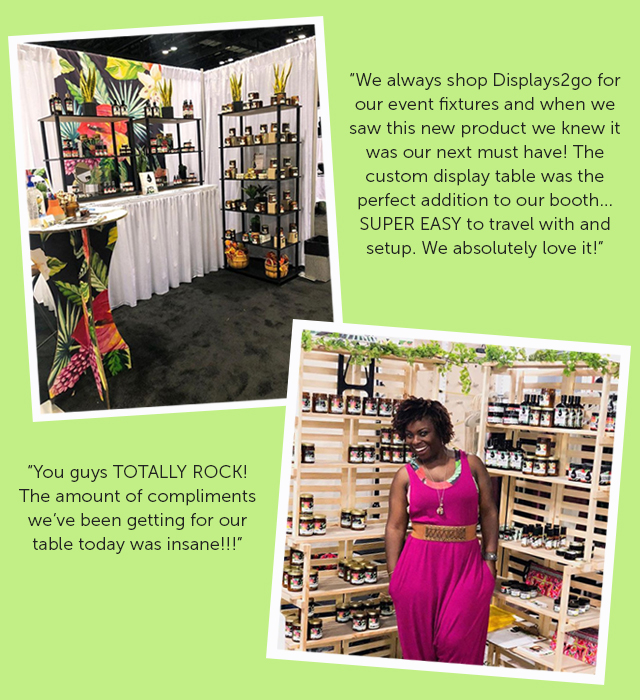 It all began when her first daughter, Tiffany, was born with Spina Bifida. After undergoing many surgeries in quick succession days after birth, Annie noticed that her newborn's skin was severely affected by the many prescribed ointments and medications. She set off to find a remedy using essentials oils and other completely natural ingredients. As she describes, "I was a new mom. I was running around the house throwing out all the bleach, all the harsh chemicals". She prevailed. The natural composition of the creams she developed were the only thing that gave her brand new baby any relief.
Soon she started to host parties where her guests would create many different variations of natural skin, hair and body products. Those guests quickly became her first fans. They urged her to go out on her own and start selling what she was creating. Fast forward a few years and she's wholesaling to an ever-growing list of vendors. She's outgrown a small space in the basement, overtaken her husbands "man cave" and now her shop resides in the garage... and the rest of their house. A warehouse is next on the docket! The trajectory sounds remarkably similar to that of Steve Jobs and so many of the other enterpreneurial masterminds of our time.
We got the chance to spend the day with Annie and her family when they came to the Displays2go office to shoot her Customer Spotlight video. She is every bit the bright & brilliant go-getter that her imagery and brand exudes. Our partnership continues to this day with the frequent exchange of ideas and mutual support. We're can't wait to see what she conquers next.