Posted on 23, June, 2020
Last Modified on 23, June, 2020
This month our Customer Spotlight series celebrates a customer who has a true passion for their work. As a core value of Displays2go, we have found passion to be a key ingredient in getting things done and driving to win. Check out Our Natural Shop and their success in an emerging industry.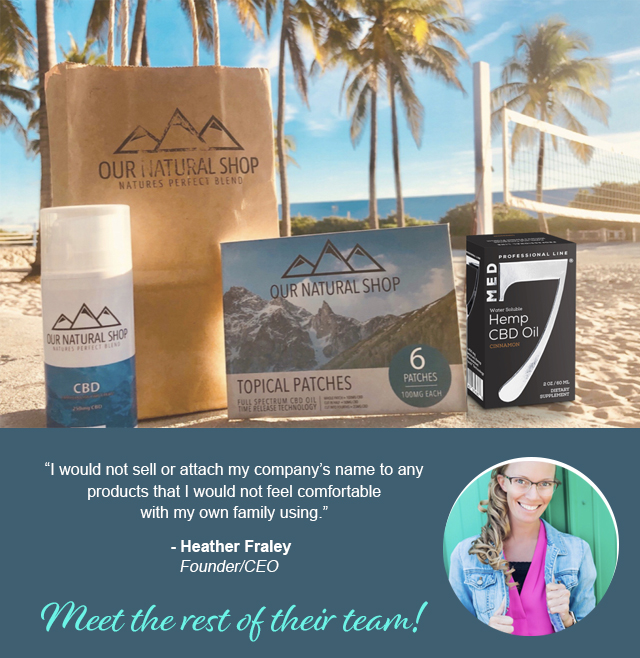 "Our Natural Shop is an online retail company that is based out of Indianapolis, Indiana. We pride ourselves in the culture of our company that has been built on, our Love for helping others, our Faith in God, and our Passion that burns at providing education surrounding CBD.
We specialize in High-Quality Full Spectrum CBD Products. From our Oil, to our Unique CBD Patches and Cream. We pride ourselves in providing and manufacturing quality products that are unique, fast acting, and are made with a one of a kind Proprietary Blend of Ingredients.
From our Proprietary Processing, all the way to our Proprietary Ingredients, which allows Our Natural Shop to provide a unique, Slow Release Technology Delivery System that mimics exactly what our bodies need."
- Our Natural Shop

What They Had to Say About Us...
"We always turn to Displays2Go.com for all our event and office needs. They are sure to have exactly what you need no matter the Size, Style or Uniqueness you are searching for. Not to mention their products are convenient and easy-to-use... Your display needs are sure to be found at Displays2Go."