All Customer Reviews For CNTPUVL3X2
---
Nice But Could Be Better
The countertop is not one solid piece and does not stay in place. It moves side to side and front to back, the counter top needs to be more secure and study so that it does not move when people are using it for service or registration,
---
---
---
---
---
---
Marketing Manager
The counter is super easy to setup despite the not very specific directions included. A little heavy but not too bad. It's definitely not a flimsy counter but it might not last forever. I will definitely be careful when constructing and deconstructing. I think this will save us a huge amount of money in the long run!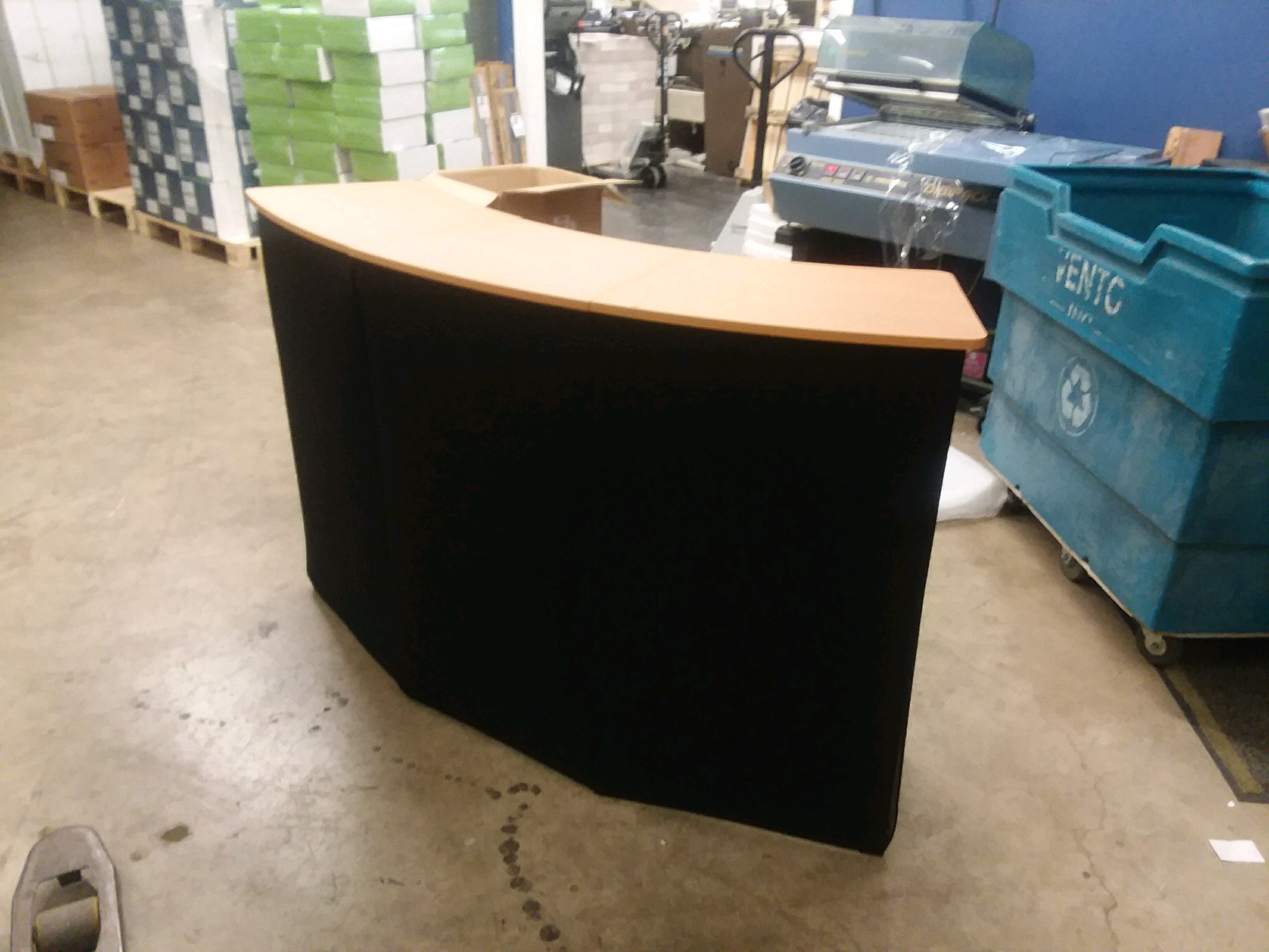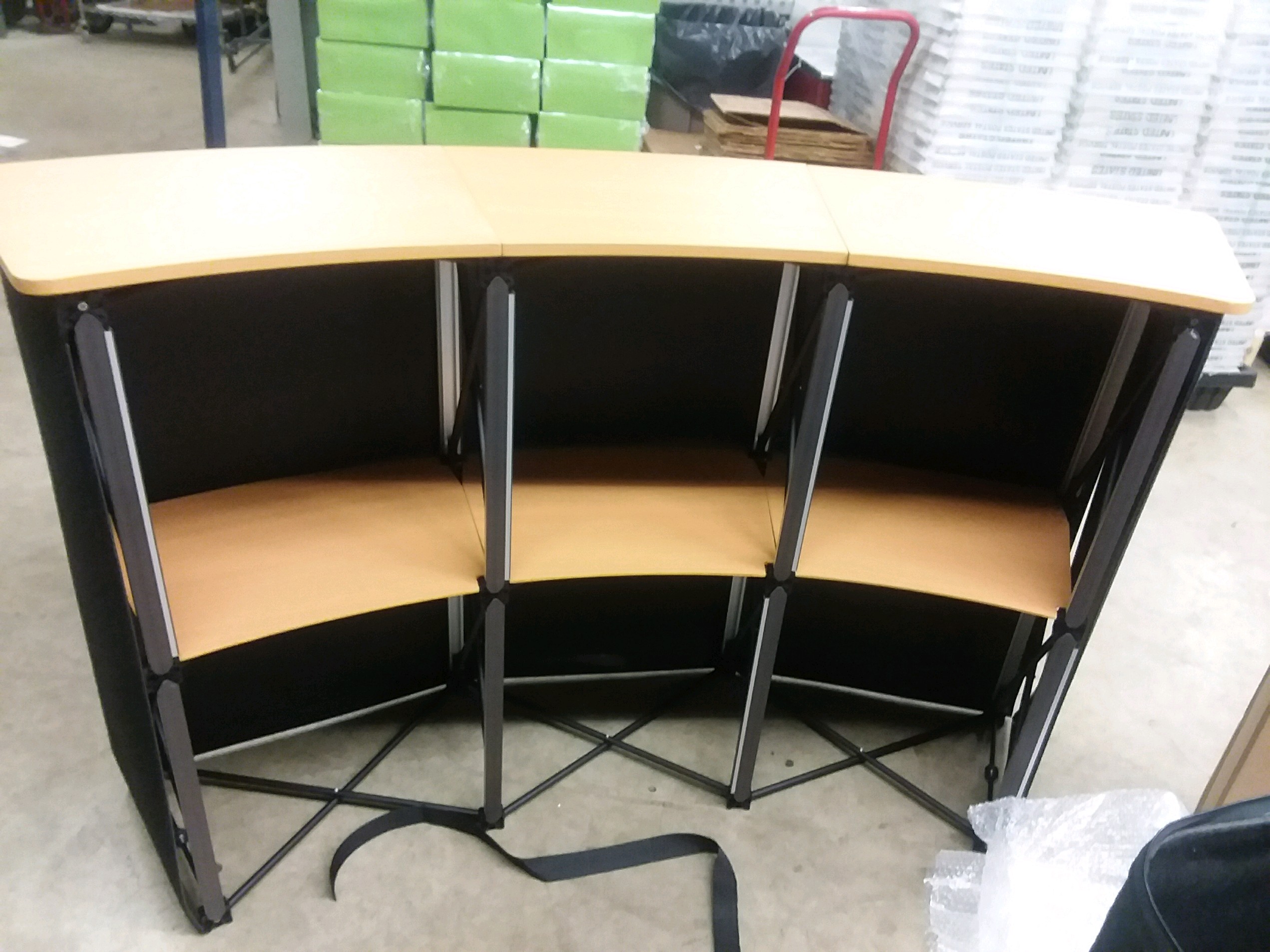 ---
Good - could be better
The first one I got was of poor quality - one of the panels had a broken support hook and another could not attach straight no matter how hard I tried. I give 5 stars to Displays2go for their excellent customer service making this right with a replacement. I still doubt the durability of the unit and how long it will last. There's a couple elements that seem like bad design shortcuts. For example, the front and side panels attach with 2 very small plastic clips and I see these breaking at some point - these really should be made of metal for durability. Also, the panels roll up to fit into the case for storage. The problem with this is that they naturally want to curl back up, so they often don't stay flush with the frame, creating some gaps which result in a less-than-perfect appearance. The frame itself is surprisingly durable and very smartly made to set up in minutes. And the case is very durable and should hold up no problem.
---
LOVE IT
Shipped next day as promised, arriving 8:45am. High quality, professional looking, easy to set up and take down and store. First time it was an hour setup, next time: 15 minutes. We used it for a party to have a nice bar in our living room. I wish it came with an extra shelf or that one was available
---
Portable & quick set up
Great rolling/carry case that fits easily into car for transport. Magnetic components makes setting up the counter quick and easy. Adding our company logo banner to the front gives it a professional look. Would like the top wood-like counter pieces to connect better somehow. There is some movement with the top wood parts since it is in two pieces.
---
Perfect
I bought this table for use for my mobile bar business. All portable bars I came across were very expensive and when I seen this affordable setup I had to purchase. I do not regret the decision, it's working out perfect for my business.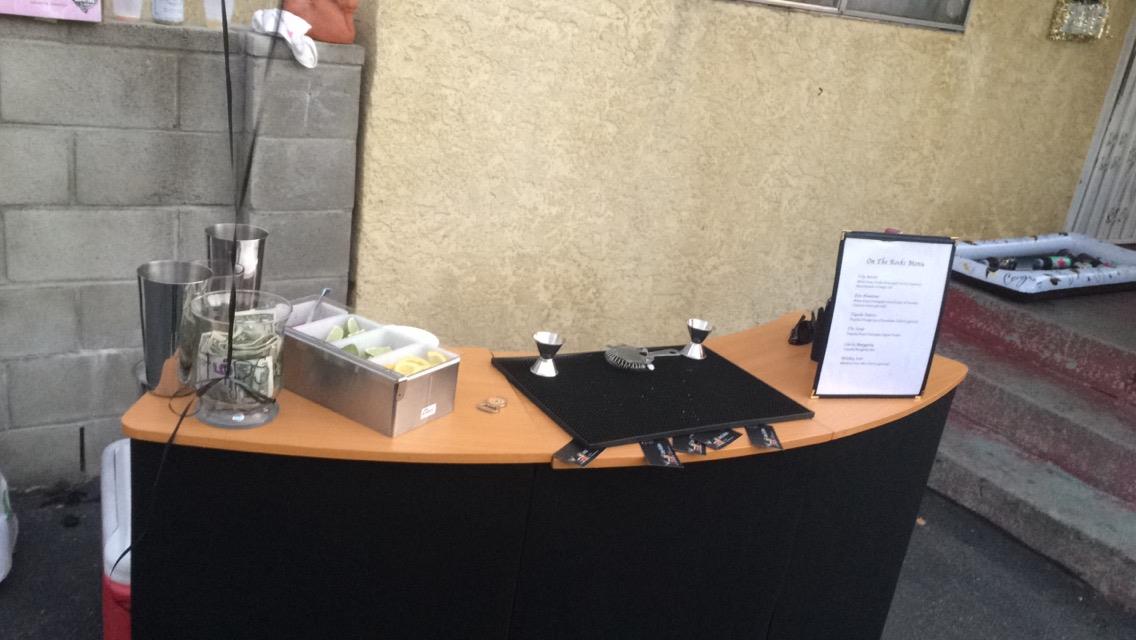 ---
Overpriced & will be returning
I was shocked by the lack of quality and lack of set-up instructions. You can barely move the counter without it falling apart! I can't believe I spent almost $500 for something so cheaply made. There is nothing that locks the parts in place. It's all connected either by magnets (which aren't very strong) or nothing at all. For example, one of the top pieces just sits on top of the frame. Nothing secures it into place. Not to mention, the instructions are a set of 5 pictures. Nothing else, so you have to guess from the pictures how to put it together. We were hoping to replace our welcome desk with this counter, but it's not meant to last for long. I will be returning. Sorry for the blurry photos. I don't have a great camera!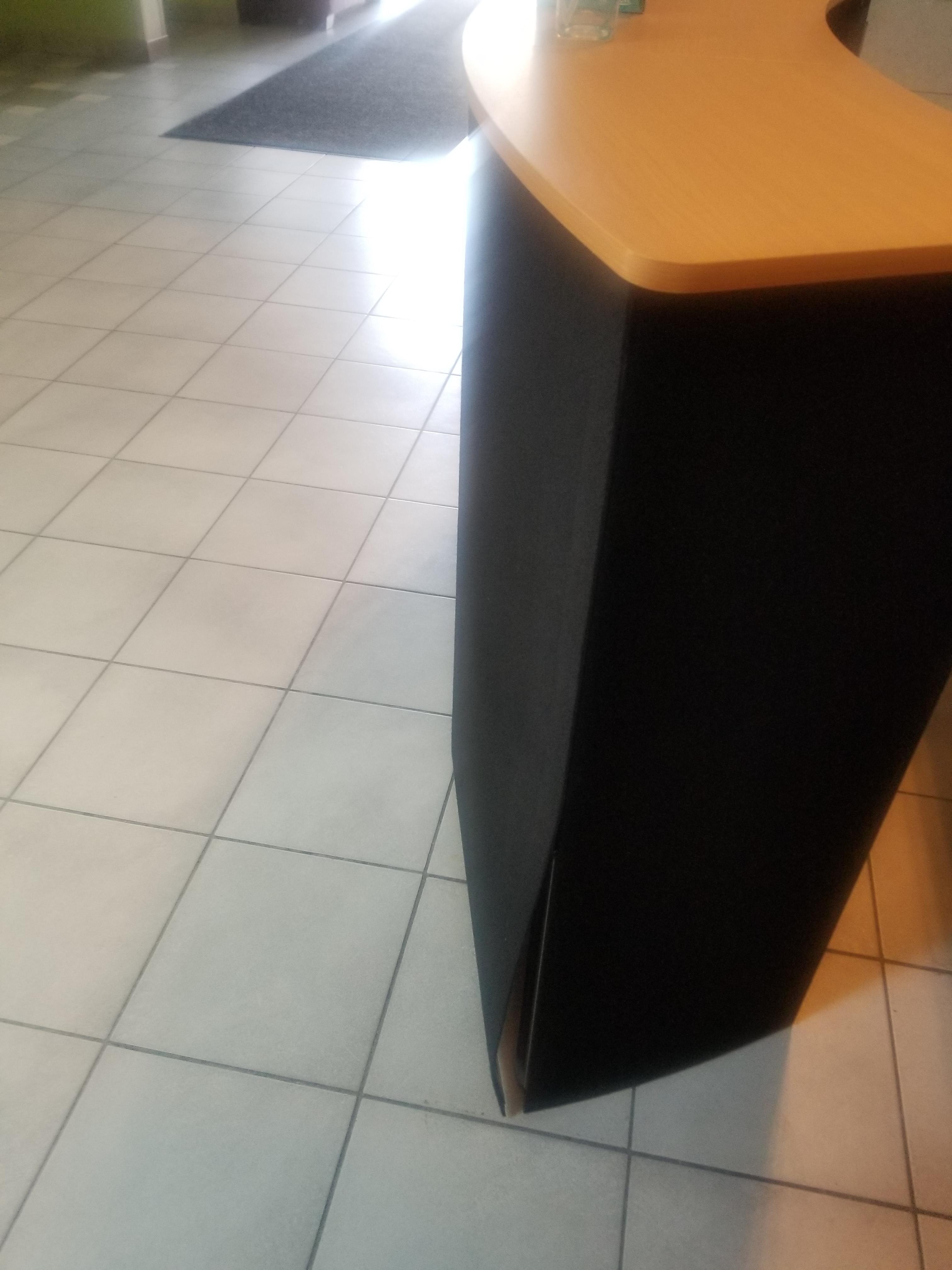 ---
Great
Looked for a movable solution to our Sunday morning children's check in area. This fit the bill! Only issue - when the black panels are first put on, they don't form to the desk right. Will probably purchase more of these to fill out the area. Thanks
---