All Customer Reviews For LBV3186BK1
---
One man set up.
Wish the material was a little thicker for some of the bigger items to stick easier but this does exactly what it needs to.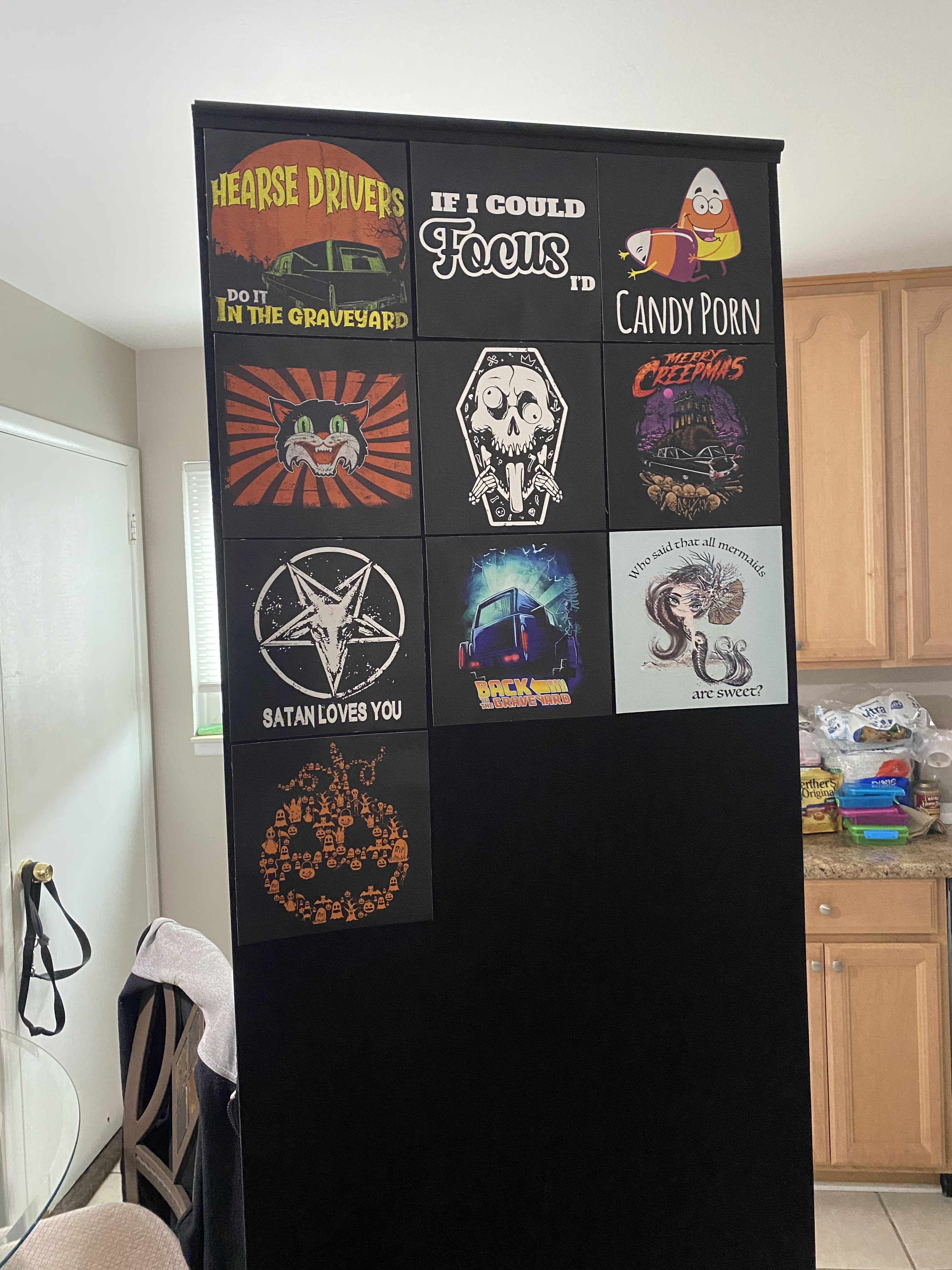 ---
Velcro banner stand
We are very pleased with the product. It will serve our needs at our upcoming display about "Renaissance Man" Amasa Holcomb who was one of the first manufacturers of telescopes in the United States. We will take photos of the stand with its information attached, and send them to you, if you would like. Francesca was very helpful in processing the paperwork involved with the order. Thanks.
---
Velcro banner stand
This display banner stand was easy to assemble when the directions were supplied. One suggestion would be to mark the top (or bottom) so that there would be no confusion. It was shipped promptly and arrived in perfect condition. We put a few of our items on the banner stand, and they adhered to the velcro very well. Thanks for the help of Francesca De La Cruz for processing our Massachusetts state sales tax exemption. She was very professional.
---
So pleased!
I ordered the portable hook and loop banner stand and I am really pleased! It came with its own carrying case which makes it extremely easy to transport. It was very simple to put up and I like that the background is black as I will be able to put on there whatever I want and be able to change for different needs I have. It also came very quickly.
---
Perfect for our new booth design!
Love how this displays our materials--quick to assemble and easy to feature materials specific to the trade show. Prompt delivery, too!
---
---
Velcro Banner
The Hook and Loop (velcro) banner is working great for our needs. It allows us to change our marketing needs each time we set it up! And it was more affordable than getting a printed banner.
---
Works as intended.
Works as intended. Wish it came with instructions but easy enough to figure out. Awkward to put up and take down as it is so tall and the pieces fit together tightly but it does look great when it is up. I expect to get the hang of taking it up and down as time goes on.
---
Hook and Loop Stand
It was a little difficult to figure out how everything was put together due to not having any instructions in the package. Once I figured it out it went together very easily. It looks fantastic in our school entryway. Great product!
---