All Customer Reviews For WRC6T18WT
---
Versatile + Durable!
I design and make paper craft kits and sell them at craft shows. I got this rack because it's lightweight and folds up, both of which are useful when my entire "store" has to load into my small car, into the venue, and then back into my car in a few hours. This is actually my second purchase of this item - I liked the first one so much that I bought a second one to give me more options when I set up my display.
---
Stand helped me look professional
I ordered your stand for an event and it was perfect! It helped me stand out as a pop up seller and bring in many new customers. I have even been asked to sell at another upcoming event! This display was easy to transport and fit all of my items perfectly.
---
Great product!
I use it for displaying greeting cards in an art show booth. Easy to use, does the trick. Liked it so much I bought a second one.
---
I love my display stand!
This product arrived in a timely manner and was perfect for displaying my books! Very happy with the quality. It was a lot stronger than I imagined. Great price I will definitely be ordering more.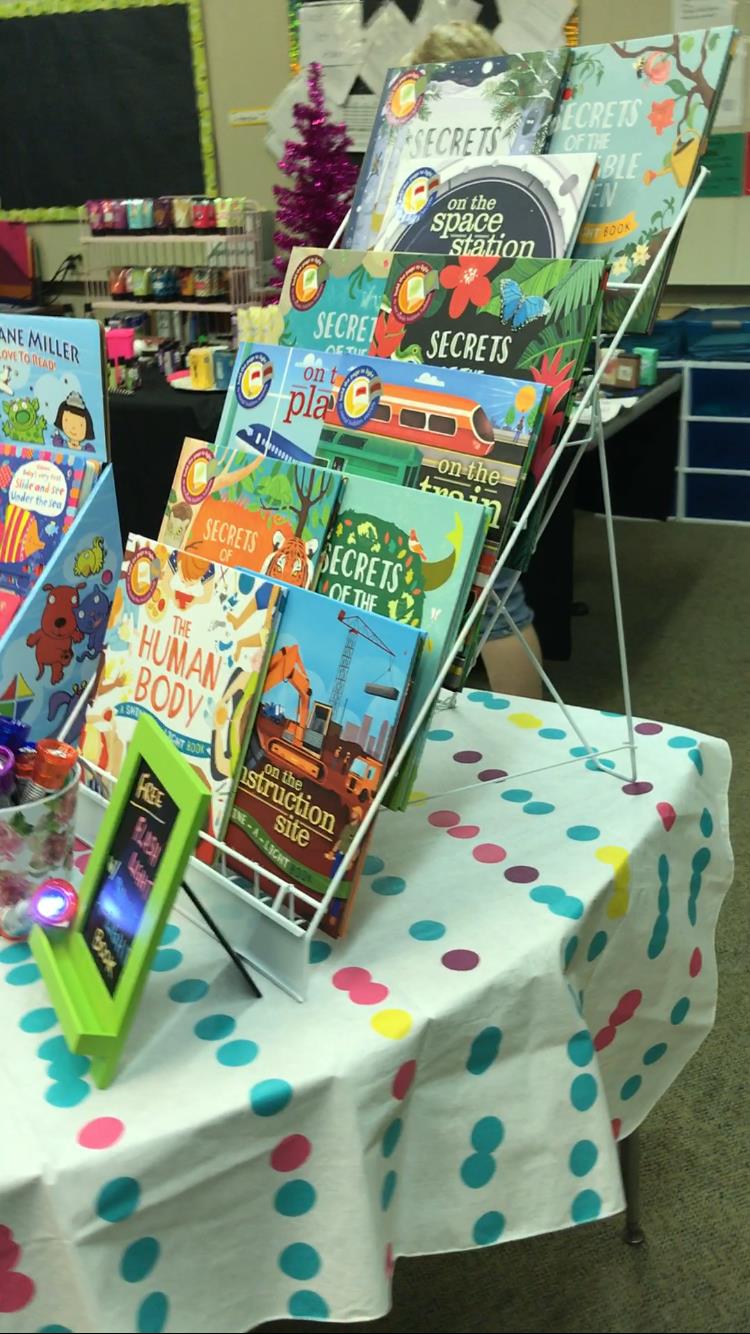 ---
Amazing product!
Holds a lot of my comics out for display, easy to set up, uses space very efficiently and is a great purchase overall. Highly recommend.
---
What I Needed!
I bought three 18" wide racks. Things I like: • lightweight • foldable • easy to use • slot for sign at bottom • great price My photo shows these racks filled with 8x10 prints. I would put no more than three 8x10's vertically and not more than two horizontally to still see enough of each print to encourage a closer look. I used the racks for an outdoor fair and tied string across each rack to prevent work from blowing away and the work was secure. My set-up time was super-fast!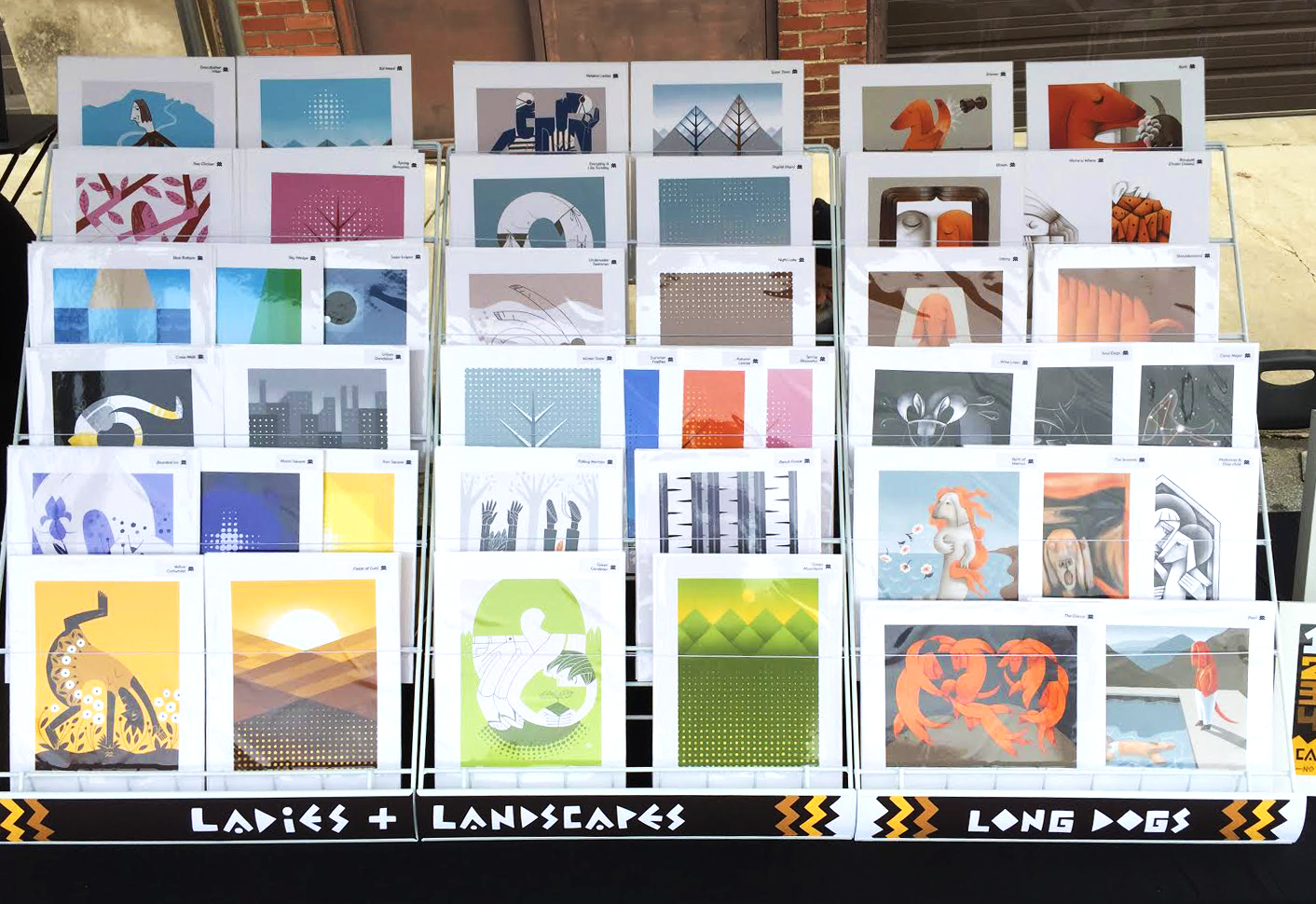 ---
Love it.
This is exactly what I'm looking for. Great for my husband's mini comics display.
---
Displaying Note Cards
I purchased this for my wife so she can display her note cards at craft fairs. It is lightweight and folds up for easy transport. She feels it displays her cards in a professional manner. She loves it.
---
Great product
Great product. Fast delivery. Just what I needed, lightweight but sturdy.
---
Great product, Great price
We purchased this display rack to use when we go to events/exhibitions to advertise a variety of products that we offer. It's light-weight but sturdy and is easy to transport. The Boss liked it so much we got another one.
---
Sturdy and easy to use!
I bought this because of the price. What I didn't anticipate was just how sturdy and easy to use it'd be. It's very large but I'll take a thing being large over being slightly more difficult to store and travel with. It's a dream come true for cons though. Price can't be beat. If you find it cheaper anywhere else I'd be amazed and suspicious.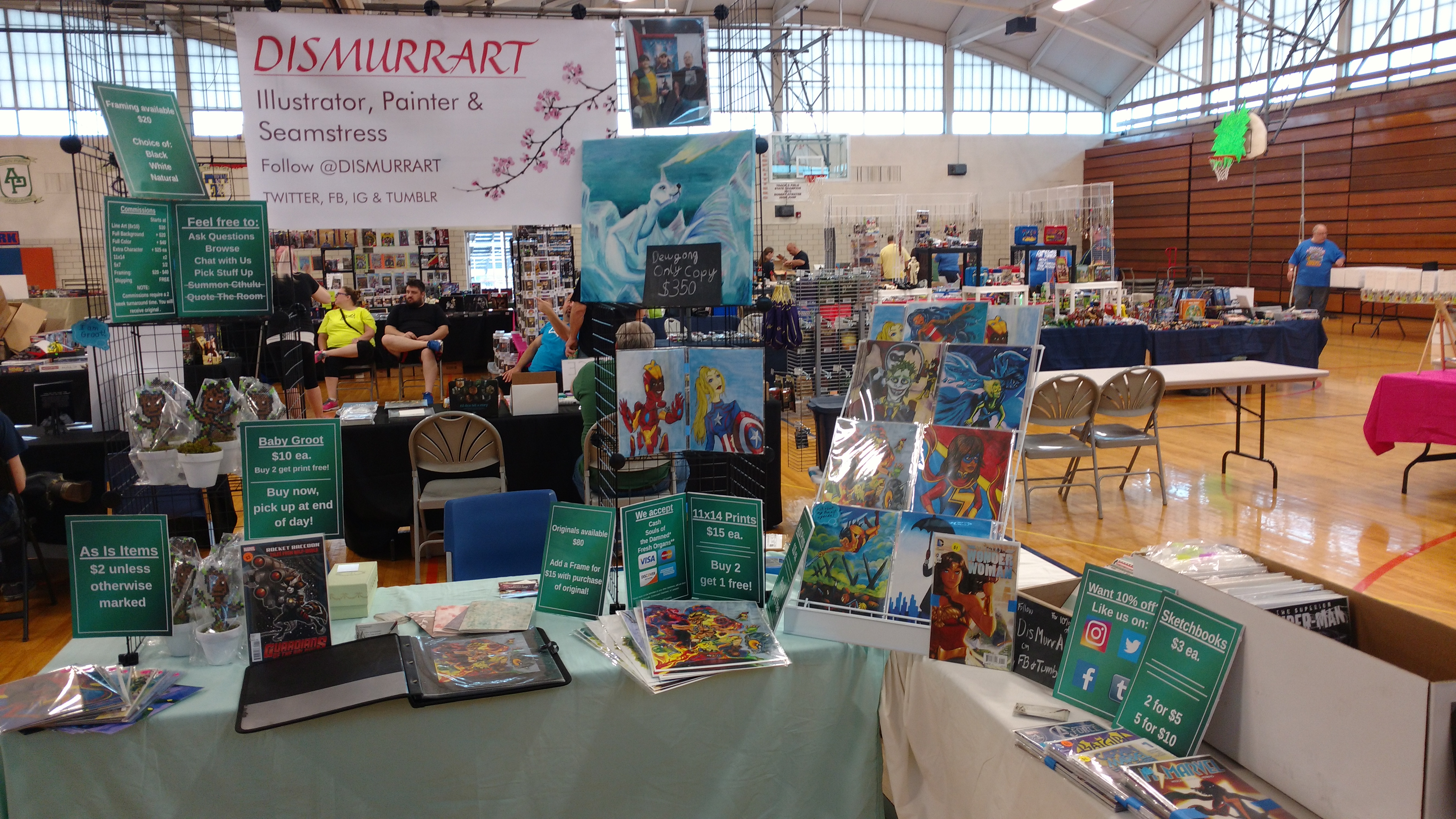 ---
Love it!
I use it to display art prints and it works great. Just how I imagined it!
---
Love this!!
I am an author, and this is PERFECT for my paperbacks to be displayed at signings!!!!
---