All Customer Reviews For PVCP2436HT
---
This works!
I love these items I ordered 5 and have ordered 10 more as soon as I received the alert that they were back in stock. They shipped fast and are sturdy.
---
Disappointed
It says that it can be used for portrait and landscape posters, but there are no holes to hand it in the landscape position, Most of my posters are landscape and we will have to figure a way to put a hole in them. We can't use the double side tape on our walls.
---
Just What I Needed
Purchased to protect a poster I also purchased to display in my garage by my treadmill. Great value.
---
---
Better than expected
These are thick and really sturdy! I actually ordered these for a little bit of a unique project for an apartment community. I printed posters, put them in the sleeves and then clamped them together to make a GIANT dry-erasable book so that new residents could choose and mark off their selected apartment. These were perfect! Because of the quality we will likely be able to use them for other projects when we are finished with this one. Definitely recommend!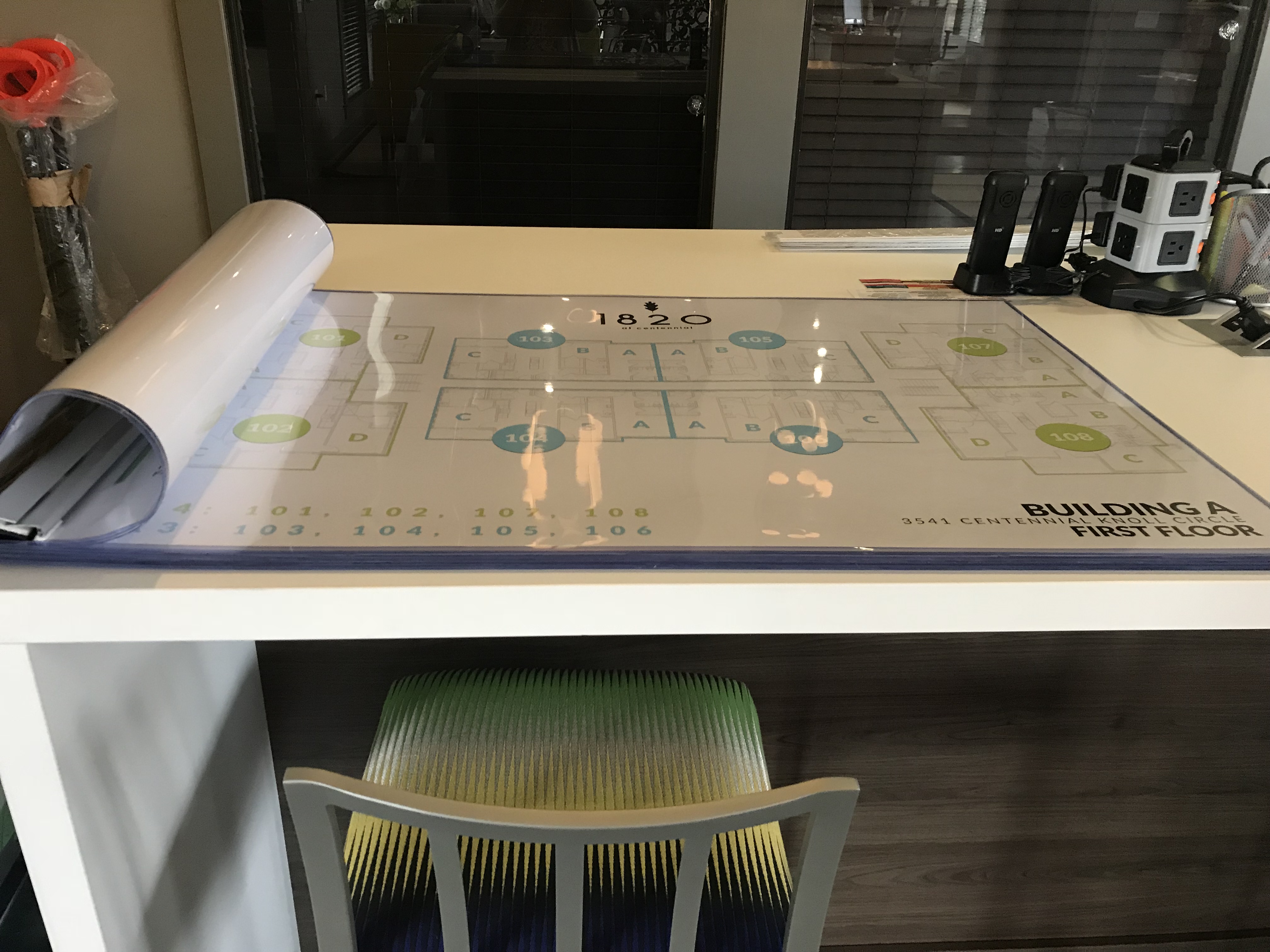 ---
---
Good Quality
The flexible plastic covers I ordered came packaged well. Very sturdy which I was pleased since they were going to be hanged throughout the hallway in our department. Will be buying more from your company in the near future. Thank you!
---
just what I needed
I have large maps that will be used over and over in presentations. These covers are flexible but sturdy and will keep them well contained and in great shape. I appreciated the cost.
---
Delivery fail
This product arrived bent with creases in it. The crease in the clear plastic can not be gotten out.
---