All Customer Reviews For W90L1185
---
---
---
Review for W90L1185
This is the 2nd time that we have ordered this curved wall sign holder. It looks very neat when hung and we like it very much. I like the fact that it comes with screws, although we use our own that is a bit sturdier. I like the green plastic glass remover, it makes it very easy to change the sign.
---
Church hallway solution
Bought these in a variety of sizes for our church wayfinding. I did a lot of research and found this to be the best design and most cost-effective for my needs as the designer. Sturdy (heavier than I expected) and appear to be easy to install. Only glitch was a missing piece of non-glare plexi. I live-chatted online with a rep and was told they would send the missing piece right away. Nice. One comment, the non-glare plexiglas dulls the graphics a bit. I wish it were perfectly clear and not non-glare, but not a deal-breaker. I'll be buying more…
---
Great Product
Arrived within 1 day! perfect for the kind of quality and turnaround time we want to provide to our customers.
---
Hallway Signage
These signs for our church are an excellent purchase. We are so glad to get them in the 8.5"X11" size. They are sturdy and are very attractive. We were able to mount them all in our office hallway in about 30 minutes. They changed the whole look of our office hallway. Excellent value. We will probably be ordering more as we gradually change our signage out to this sharp look.
---
---
Good and Fast
we ordered the curved wall signs for our auditorium to help guide people to events in the space. they are enormous help. the quality is good and the shipping was fast.
---
---
---
great way finding signs
You can spot the room your looking for from either direction, all the way down the hall.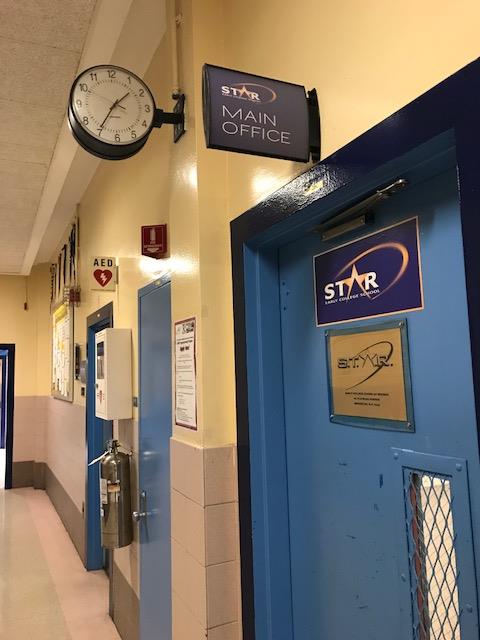 ---
quality interior component.
good heavy weight - well made product. designed with quality and ease in mind. john c. buckner - ceo - be inc. - vital signs.
---