All Customer Reviews For IFDC8040BK
---
Great Looking Display Case
This glass display case is both functional and great looking. I was concerned about purchasing one without lights (I have two already with lights) but this is just perfect for the space. It did take some assembly which was done in a morning. We are very happy with this case as with all of the many cases we have bought from Displays2go. (this is our fourth item purchased)
---
Awesome display case!
I'll get right to the point, buy this display case now! I researched display cases for a month before deciding to purchase three of these. Easy assembly with two people, just view the short video before you begin. The wheels make moving the unit a breeze. A great value, the quality is even better than I hoped for and they look amazing. In fact, I plan on buying several more! My only issue, if you could call it that, was the glass was dirty and it took quite awhile to clean prior to assembly. It would have been nice if they cleaned the glass at the factory and applied a removable film to each side. Another note, the shipping crate is a wonder to behold but it also leaves you with a considerable amount of wood and Styrofoam to discard. You'll also need some basic tools to uncrate it.
---
Awesome-looking Display case!
Very nice for showcasing your collectibles, valuable items, and figures! I am using mine for my high-end collectibles. Frameless, easy to assemble with 2 person. Also one of the front door glass breaks while carrying, got to be careful handling all the glass! With their customer service, they sent a replacement as soon as possible, that's what customer service is. Love the display cases made in Italy. Bought 4 of these display glass cases for a good price!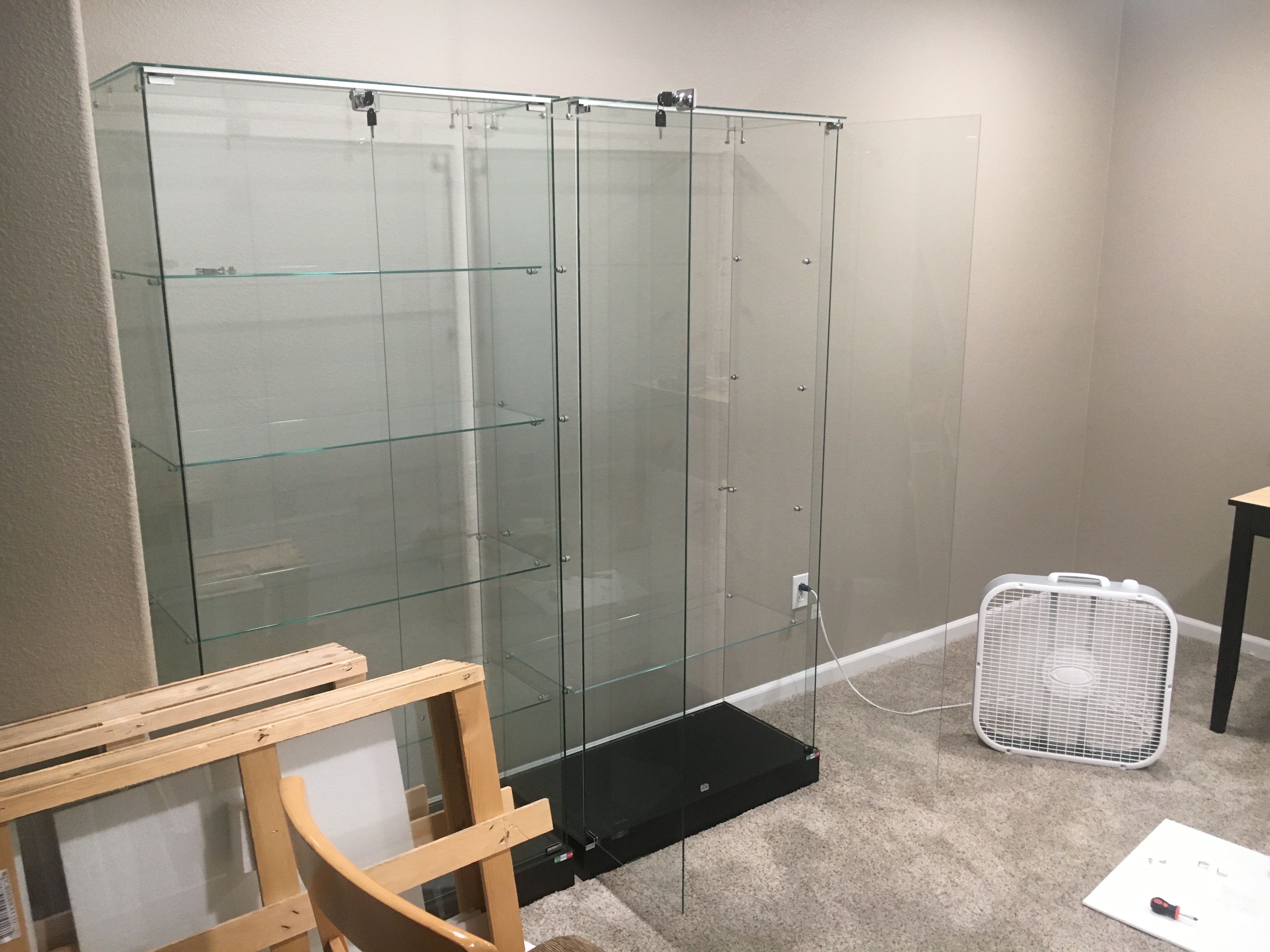 ---
Looks great, easy assembly
We ordered this display case and were intimidated by the glass sides and shelves - we had a couple of volunteers assemble and they said it was very simple. Looks great when completed and is easy to move around.
---
Easy to install
It is working perfectly and easy to install. I have it for display my liquor.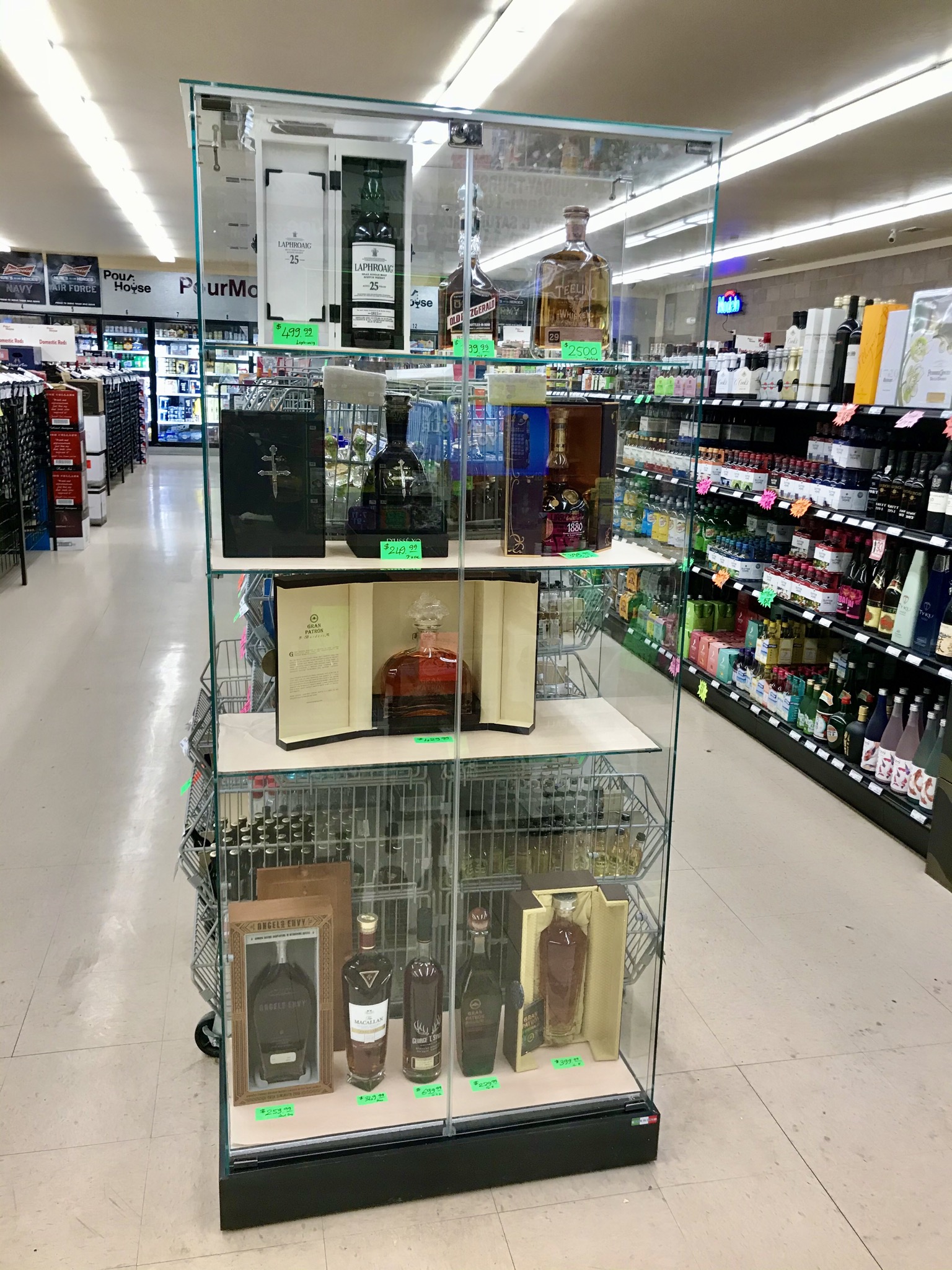 ---
Some issues with this display case
the quality of the case, after it was finally assembled, is not that great. seems a bit flimsy. Despite the claims of easy assembly, the instructions that come with it are horrible. There are 3 drawn pictures that you have to spend time interpreting rather than a step by step. there were several instances where we had to disassemble and reassemble due to wrong pieces being used in the process because of unclear instructions. I don't understand why manufacturers can't create clear assembly instructions for products. also, there was a piece missing that I have to call displays2go to get sent to me and several extra pieces that I don't know what they're for since they are not illustrated.
---
Great Display Case!
Delivery was prompt, nothing arrived damaged. We did seem to be missing a couple of hardware but nothing we couldn't work around. My only complaint is that the directions were difficult to follow. We are very happy with the case over all though.
---
Very nice display case
I purchased this display case to hold my diecast car collection. It was a perfect choice with viewability from all angles. It's a quality product. As others have noted, the instructions are terrible, but the video on the web site helps. It's not so complicated that you should avoid it.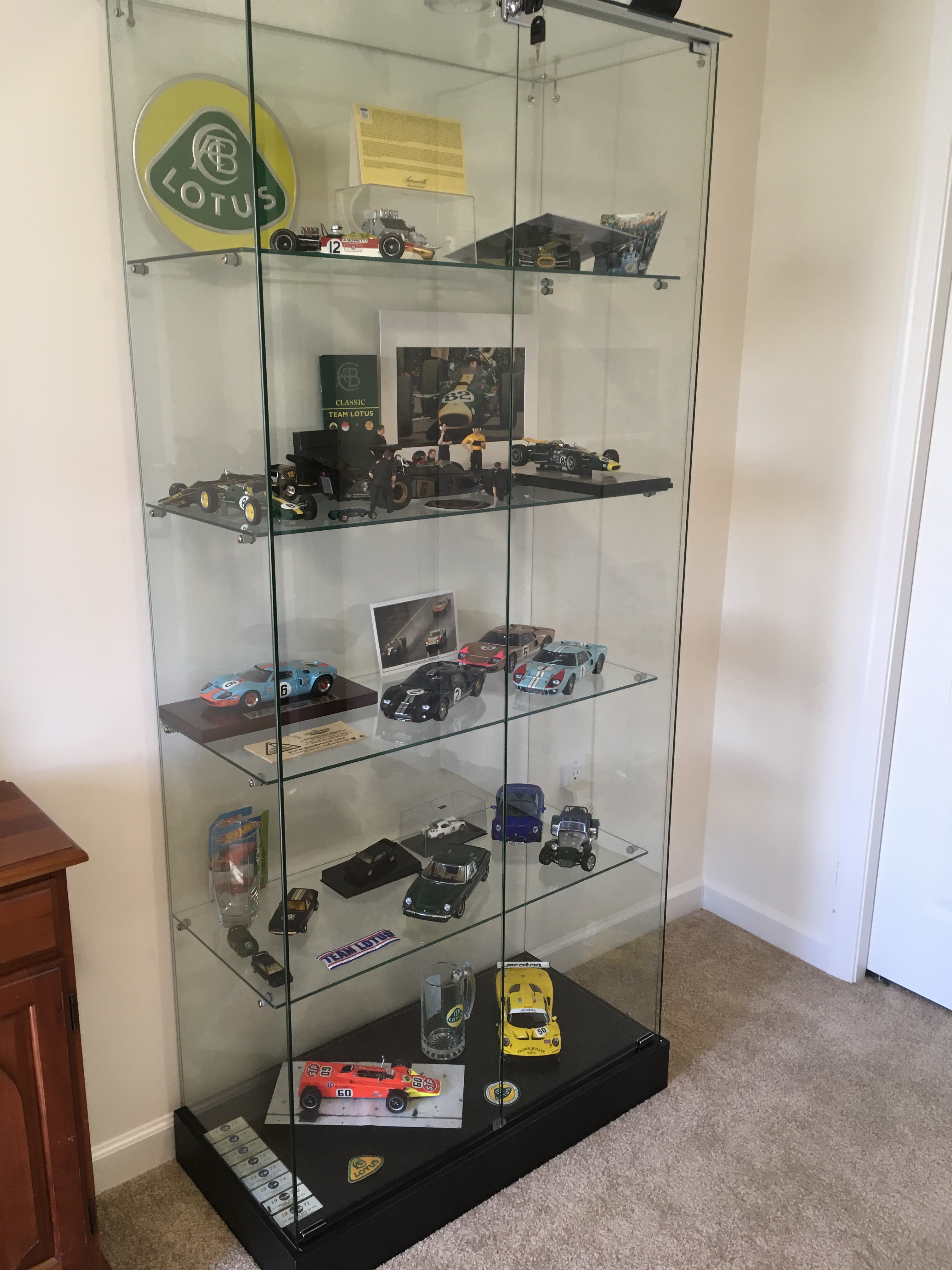 ---
Display Cabinet
The order arrived as promised. Packaging was very well done. The assembly instructions have room for improvement. Over all, a very nice product.
---