All Customer Reviews For DESKBCC
---
---
Displays2go label!!!
I have been buying these acrylic card holders from you for years and this is the first time they came with the Displays2Go logo sticker on the back of the card holder. I somewhat understand your desire to promote your business but could you at least put it on the bottom of the holder so it doesn't stick out like a sore thumb? It doesn't look good for the purpose I buy the card holder for and I took the time to remove every label.
---
---
Business Card Holder
This is the second time I have ordered this item. The quality and price of the business card holder is excellent. I use this holder for personalized Scripture cards, and it works perfectly! I'm very happy with my purchase!!
---
---
Owner
Great product! Especially for the price. I have used these acrylic business card holders for personalized scripture cards for years, they are part of the finished product and my customers love them. I ship orders and have never had one break. Thank you Displays2go for giving me an affordable, quality product.
---
Great way to give your business the presentation it deserves
the value and clean lines of the card holder combined with the compactness gives my consumer maximum counter space while displaying my product.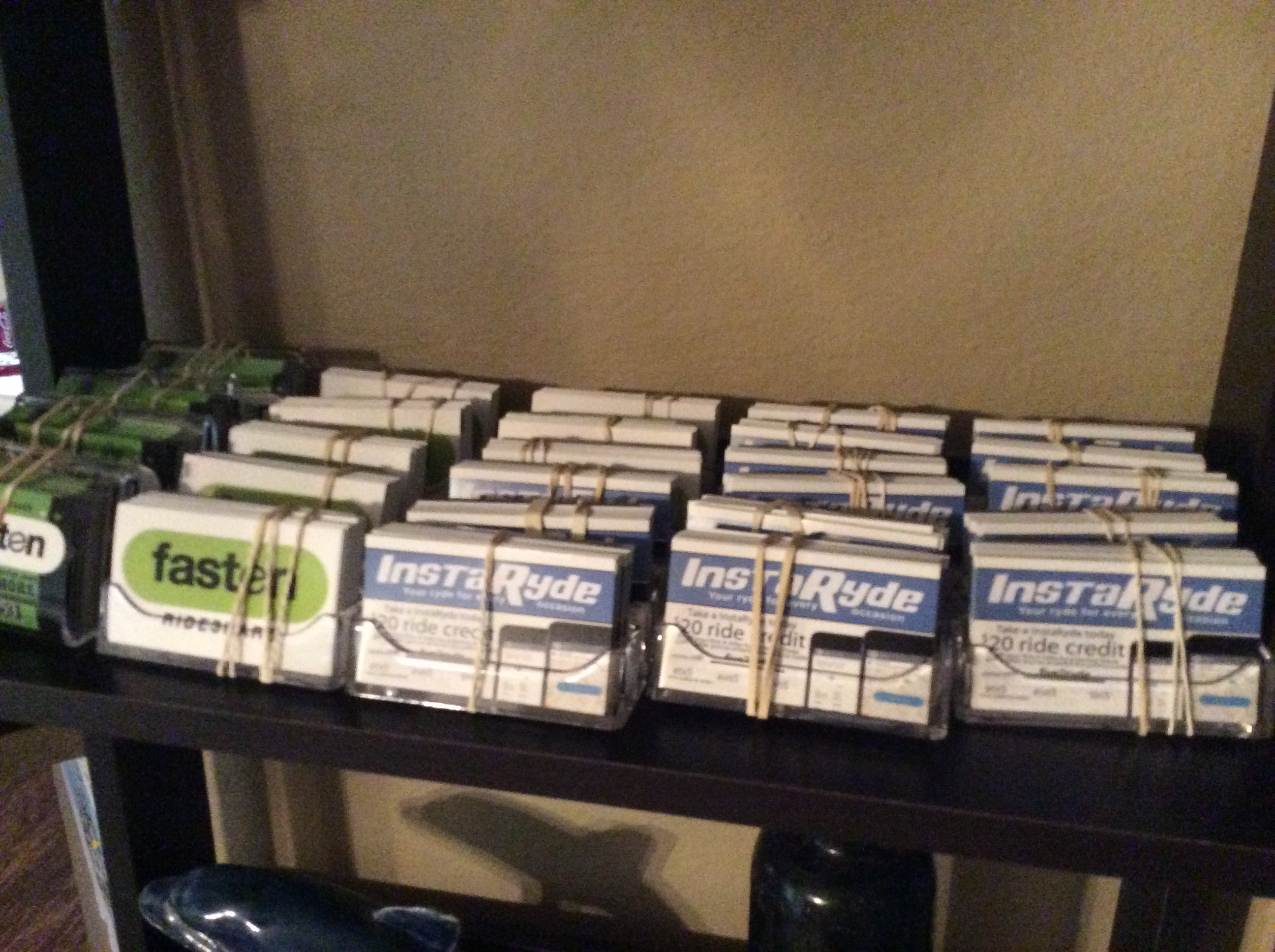 ---
DESKBCC
This is my second order. Great price for 100 displays.
---
Perfect
The order arrived exactly as advertised and well before expected. I got exactly what I wanted.
---
Owner
Awesome..... Good quality! Fast Shipping!!
---
Add some class to your already professional touch
Leave business cards at other locations? No better cost effective way to make yours stand out than with one of these holders. Sure you could pin 20 cards to a cork board along with garage sale posters, but if you want to stand out and look professional.... well there isn't a better option. Presentation is sales.
---
Business Card Holder
Exactly what I was looking for and at an affordable price. Card holder is sturdy and very professional looking. I plan to purchase again as soon as I am in need of them. I recommend others to stop looking and just buy this one.
---
Business Card Holders
My wife has a home business in which business cards have to be displayed. She researched business card holders on the internet and the ones she found were very expensive. I found your web site and the business card holders I ordered were exactly what she needed at a very reasonable price. She was very very happy with the product.
---