All Customer Reviews For AF2134RBKES
---
Awesome Product!
We love the chalkboard! It was exactly what we wanted and very large!
---
Great chalk board
Good looking and sturdy but not as simple to clean off chalk markers as I'd like, but overall a very good buy.
---
Student Pastor
Great quality board and exactly what I wanted. EXCELLENT quality and looks GREAT!
---
Great Board
Very happy with our board. I love the fact that both side can be removed. So much easier to draw and write.
---
Great Product
Great Product! Just as described! We painted it, made it our own. A fantastic blank slate to personalize for your company or group. We plan to buy many more for our other bars.
---
Write on Chalk Sandwich Board
I received my Write-on Board A-Frame, Chalk & Wet Erase, Doubled Sided Black Sandwich board and it is perfect! Sturdy, looks nice, good quality for the price and the liquid chalk markers work perfectly on it. Thanks so much!
---
Terrible Quality
I have had my chalkboards for less than a month and two of them have completely fallen apart. They are brought in from the elements on a daily basis and handled with care ... However it seems like the wood glue was not strong enough ... all of the pieces that were glued together fell out. Its just a mess of wood at this point. The chalkboards themselves are great quality and wash up beautifully ... but the frames themselves are terrible.
---
AWESOME
We have been through so many of these for our coffee shop. This one is built the best and last longer than any other A Frame Chalkboard we have purchased. It does warp over time with water damage. Although we pull it inside as fast as possible, ours still get wet occasionally. This product is sturdier than the rest we have tried. We love the option to pull out the chalk board to write on it.
---
Perfect for drawing crowds
We bought this board to use at events to help our homeless pets get adopted. Easy to use, clean, and transport. Hope to get many years of use!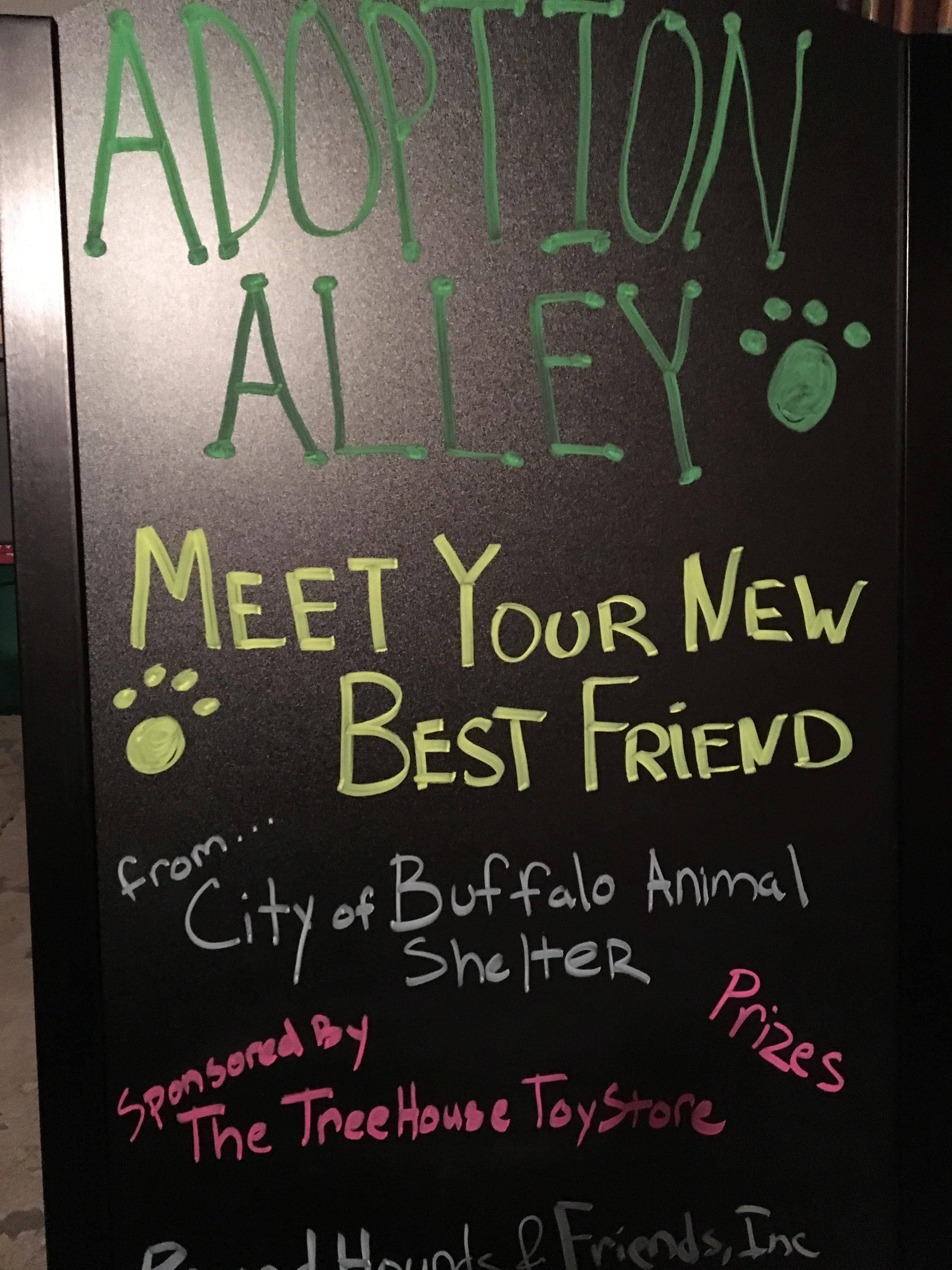 ---
Pleased with this one
We are pleased with this chalkboard. It is sturdy, and the base is wide enough to keep it from tipping over like our last board used to. It is also great that you can slide the boards out to write on them. So far, we love it!
---
Very Happy With This Board
I was a little worried about ordering this type of board after reading reviews. I am happy to report I love this board and so far I think it's made well and working as designed. Very sturdy and the marker board cleans off nice. I like that I could pull out or turn the chalk boards around for easy cleaning and writing on each side. Delivery was prompt and shipped in well packed boxes.Thank you!
---
Awesome Sandwich Board
I ordered this new sandwich board to replace a old worn out one. We love it! We purchased the liquid chalk markers to go with it and it looks great. We love that you can write on all four sides of the board and you can easily slide out the boards and flip it to the other side. It gives us great flexibility to post various specials and services we are offering. The board is good size and the markers work great and bright. The board was well packaged to avoid any damage and shipping quickly. I would highly recommend Display2Go and this sandwich board.
---