All Customer Reviews For DSIGN82BK
---
---
---
---
---
User-Friendly
Template and hardware provided is very easy to figure out/install.
---
Replacement Printable Film Sheets
Very impressed with the sign hardware. The ease of changing the copy in-house is invaluable. However, the replacement film is really expensive since you are forced to purchase both the clear and frosted at a little over $10/order. We only use the frosted so have 3 clear sheets per order that are not needed. It would be very customer friendly for this company to offer either type for sale, not include both whether you use both types or not.
---
Very impressed
The door signs are very well made, look great and were beautifully packed to prevent scratching or damage to any component.
---
Door Name Sign
I was looking for something to really make my project stand out, and these sign plates really did the trick. Thanks Displays2Go!!
---
Printing Template needs Work
We purchased 30 of these to update the door signs on our office. As such, the displays look good. However, removing the cut-out after printing takes a lot of time. Additionally, the cut-out has serrated edges after removal. From a distance it looks good. However, from a close up, it does not provide as professional look as you would expect.
---
Classy Looking Name Plates
These name plates are a great look for a good price! They match other signage around the building, which is much of the reason we chose this style. They are easy to assemble and hang, as well. The only thing I was disappointed in was that the description made me think I would have access to several printable backgrounds as part of the purchase price. The access, however, is simply a website where you can go to purchase them, so I made my own. Overall, we are very happy!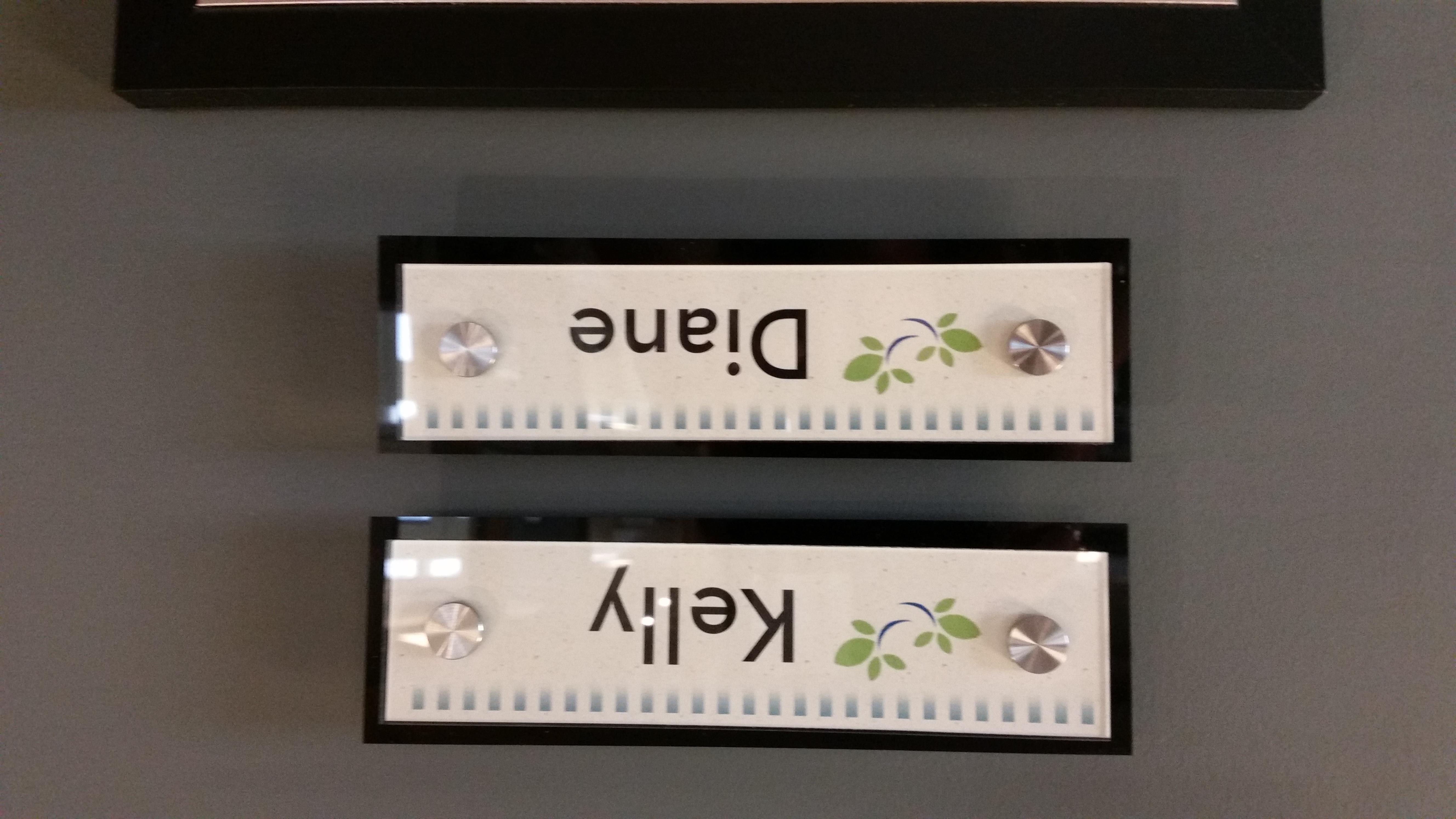 ---
Owner
Great product for offices or office building lobby. Allows for each change out of names with minimal to no expense creating a very versatile and professional looking product.
---