All Customer Reviews For CON10SLBIG
---
---
---
Operations Manager
Great product! Product is exactly as described and pictured online and fits our needs perfectly!
---
Not the greatest, but gets the job done
We love the organization aspect of this item, and are happy we bought it. However, it looked sloppily made--I could see dried glue, the black textured part was flaky, and one side of the container was not glued together at all, so I had to tape it. I enjoy having it--I just wish it was better made, especially with how much we paid for it.
---
Condiment Organizer
Fits very nicely and keeps our coffee supplies neat and organized. Looks great!
---
Office Manager
Was so glad that I googled K Cup organizers and this organizer came up. There was just one left in stock and was afraid that I was going to miss out. As soon as I got approval I ordered it and within just a few hours received an email that it had shipped and received a few days later. I love the aspect of it as it uses very little counter space and goes up the wall.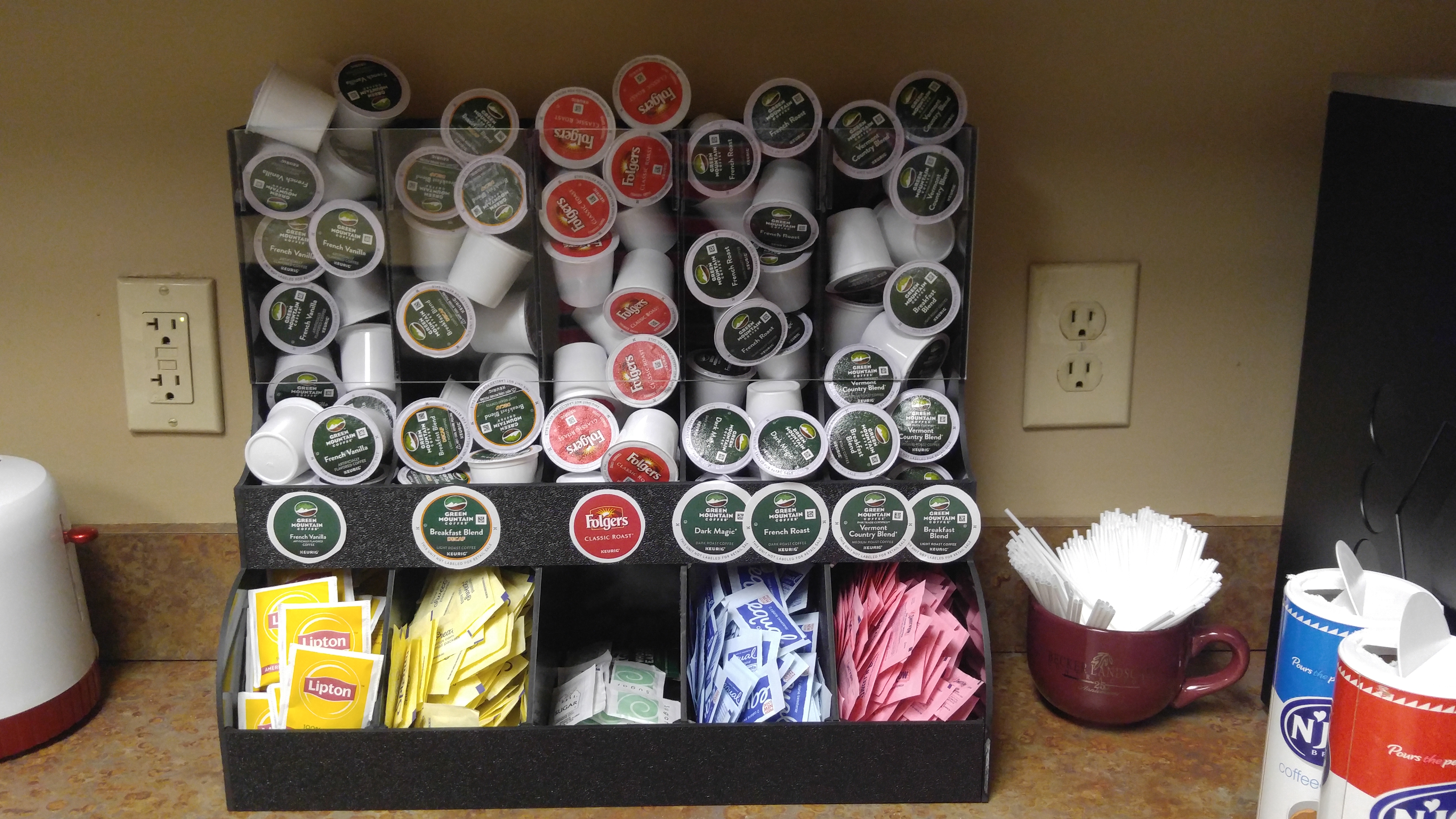 ---
Manager
This is a great product. Our break area is so clean now.
---
Great Item
I ordered the Condiment Organizer and my whole department, plus the other offices who utilize our kitchen, love it as well. It is such a great condiment organizer and looks so nice on the counter. I am so glad that I ordered this product.
---