All Customer Reviews For HVAWM3260S
---
Good Solution For Existing TV Cabinet
I live in an older home with a built-in for the old tube TV's. In order for a flat screen TV to be able to be put away in my cabinet it had to turn to portrait. This mount has worked great and I have had it for over a year. Seems solid. A word of caution on Samsung TV's (or at least my 56") for this mount. The mounting holes are centered on the TV in landscape. But in portrait these holes are toward the top of the TV. This means the weight of the TV is heavier toward the bottom and makes it difficult to stay plumb in portrait mode. This is fine for me as I only need it in portrait to put the TV away.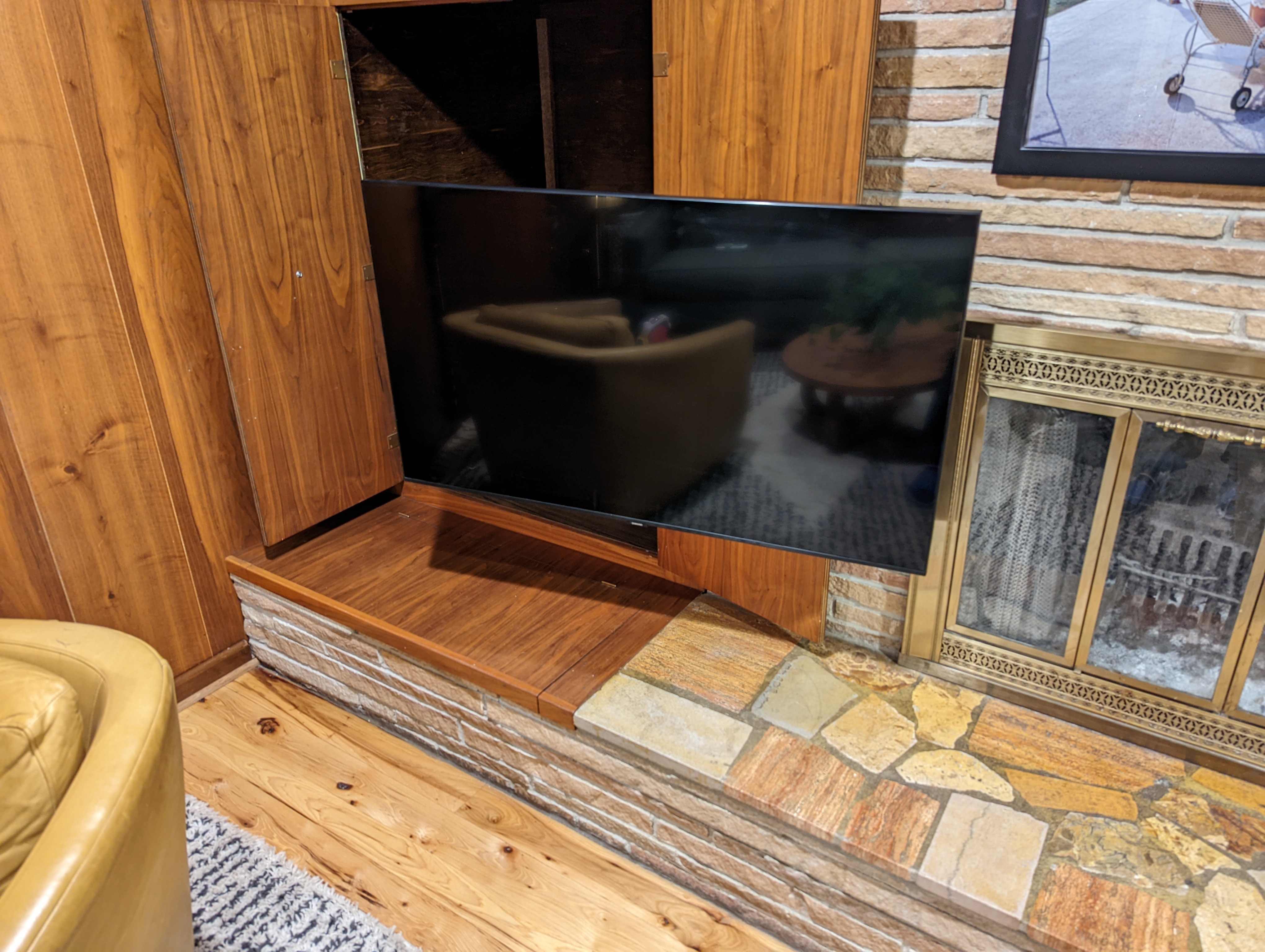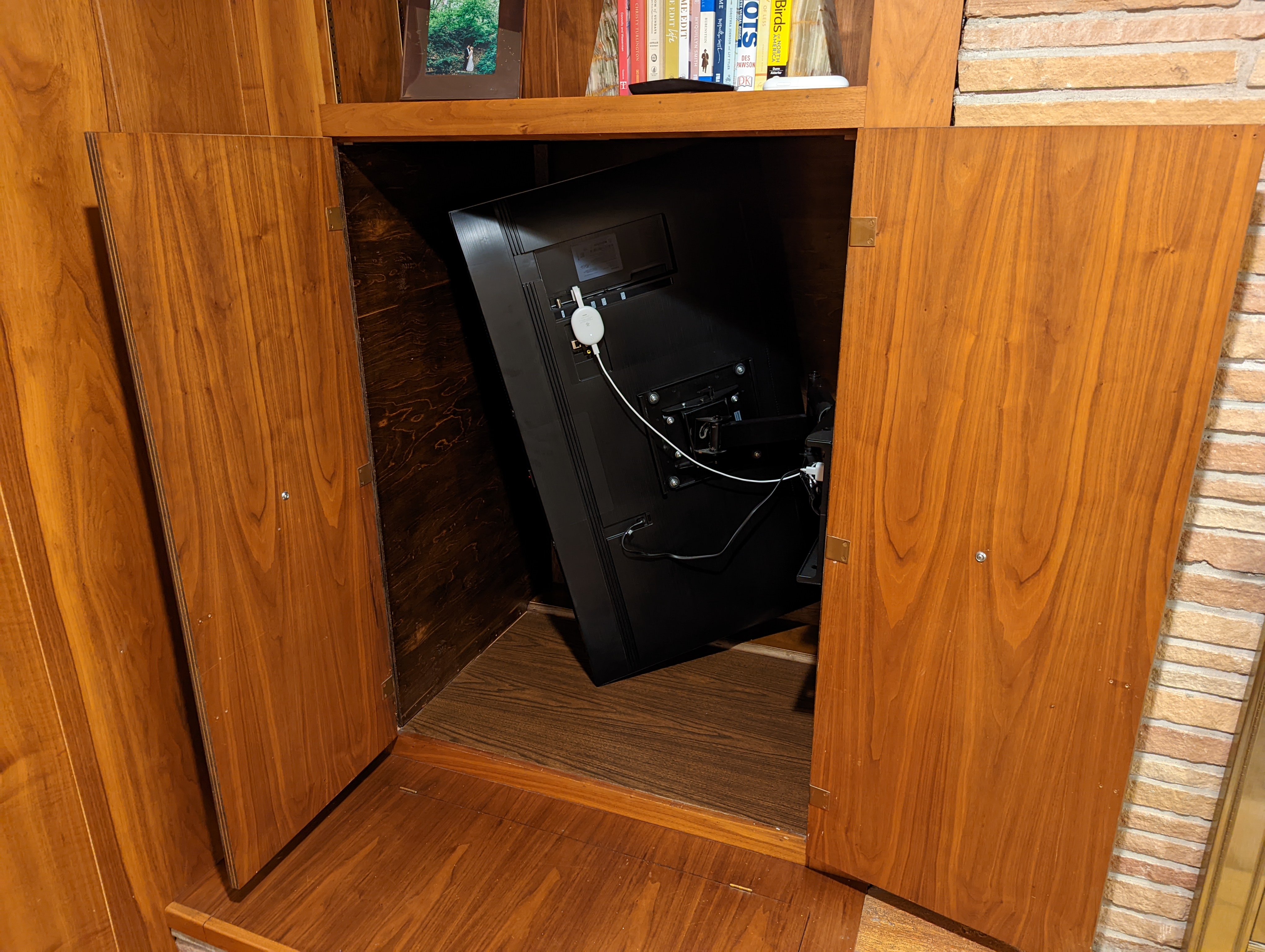 ---
Portrait/Landscape Rotation
I received the mount a couple of days ago and will install it in a client's cabinet in a few days. The reason for buying this mount was that it was the only one I could find that articulated, tilted and was able to rotate the 55" flat screen TV from landscape for viewing to portrait for storing in an existing cabinet, behind the finely crafted doors. The instructions clearly state that the rotation screws must be tightened after rotation. This is not acceptable to my client and lacking any alternative, I changed the attaching screws to bolts such that I could lock the bolt tightness adjustment with a jam nut from the back. Steel washers were added for the bearing surface to the rotating plate and lubricated with grease. I don't have a simple alternative plan at the moment. The unit was not lubricated in any fashion. Since many cycles of use were anticipated, I added Lubriplate to to the joints, which reduced the initial stiffness quite a bit.
---
Excellent hardware, great extension from wall
Bought this for a 40" Samsung because I wanted the most viewing angles possible for the TV. It stretches far enough away from the wall that I can have the TV facing 90 degrees to the wall as an option. Build feels sturdy and has given me zero issues so far. Very happy with product and highly recommend it. If you are using this mount, check your cabling and wire lengths. The unit has cable holders built in, but you need an extra foot or more of your cabling cabling than many other units at maximum extension.
---
Not wide enough for 24" studs
Good sturdy bracket, but wall bracket is only wide enough to span 16" OC studs. Ended up having to add metal bars to span 24" studs.
---
Just keep spinning
This mount is everything that it is described to be. Easy to install, TV mounts fast and articulation and rotation work perfectly!
---
Rotating to Portrait Broke in 6 Months
The rotating function that allows the TV to sit portrait or landscape became loose after 6 months and the TV now only sits in landscape. Displays2Go Customer Support was brief and unhelpful. They were not willing to troubleshoot and indicated that no parts were available to fix this.
---
Perfect for vertical shooting games
I mainly bought this mount because I needed a heavy duty flexible mount that could extend my set from about 18" deep inside a sort of alcove, but also wanted one that could rotate from landscape to portrait mode because I like to play a lot of dorky old arcade games that were designed for vertical play. I am happy to report that this thing rotates just great, the monitor is firmly bolted into the adapter and all you do is keep two screws slightly loosened. This rotates from landscape to portrait with the left side being the side that stays "down" so that's something to keep in mind for your setup (best on TVs with hookups on the right side, when facing the back, because they move less from the arm position. The arm is pretty stiff when you try to fully extend straight out from the wall, but it's easy enough to get behind it to manipulate it a little more intently since there's such a big range of motion.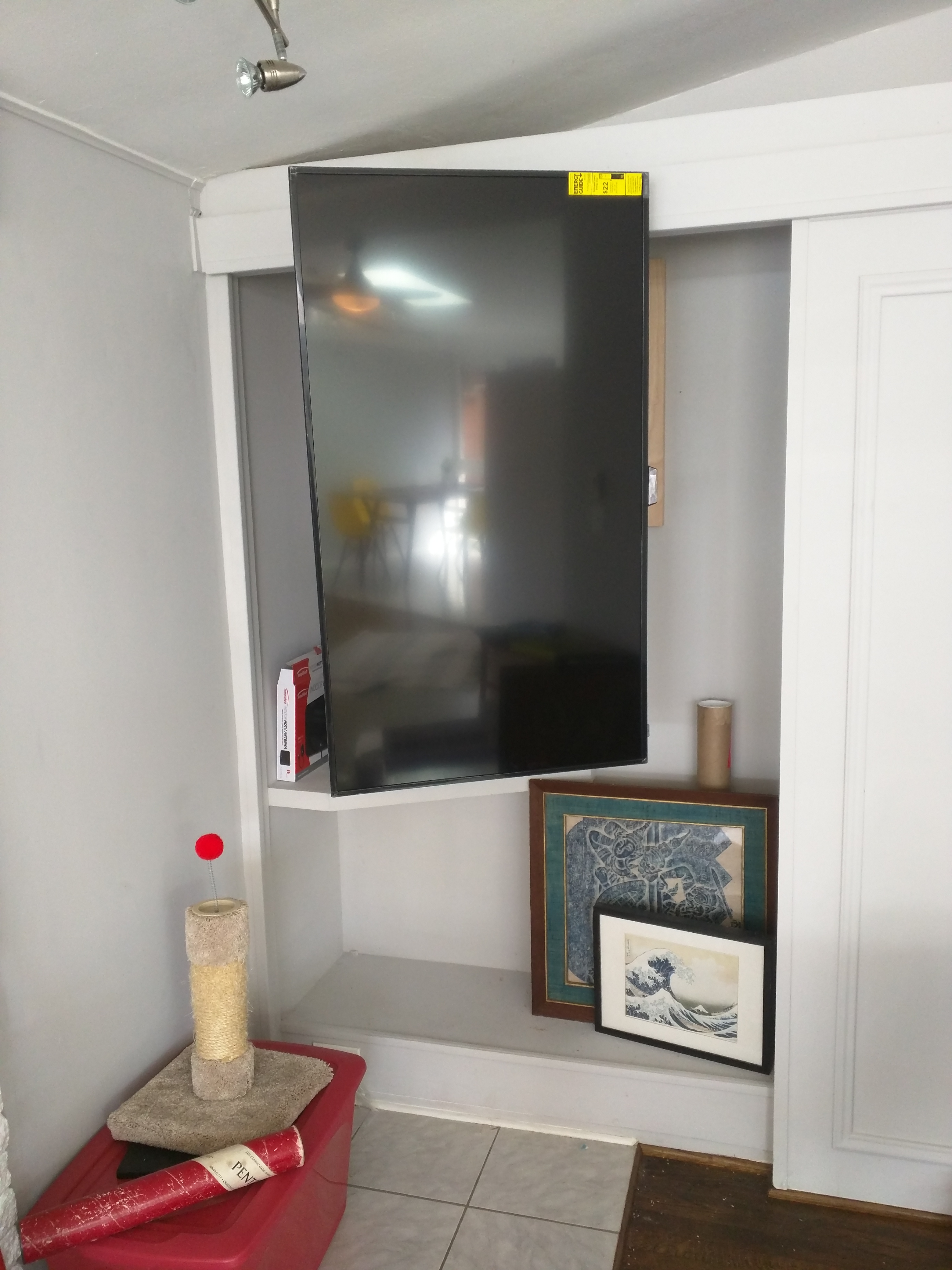 ---