All Customer Reviews For LCTCNTBLK
---
---
Nice, Substantial Table and Locking Cabinet
This was a good choice for our trade shows because we had enough room for our full-sized computer monitor and laptop. Assembly was straightforward and it packs into a nice canvas carrying case which is included. We also chose this model because it has substantial wood/laminate sides and an internal shelf which form a locked cabinet for us to put our personal belongings in. So much better than renting expensive booth furniture at a trade show...and now we own ours!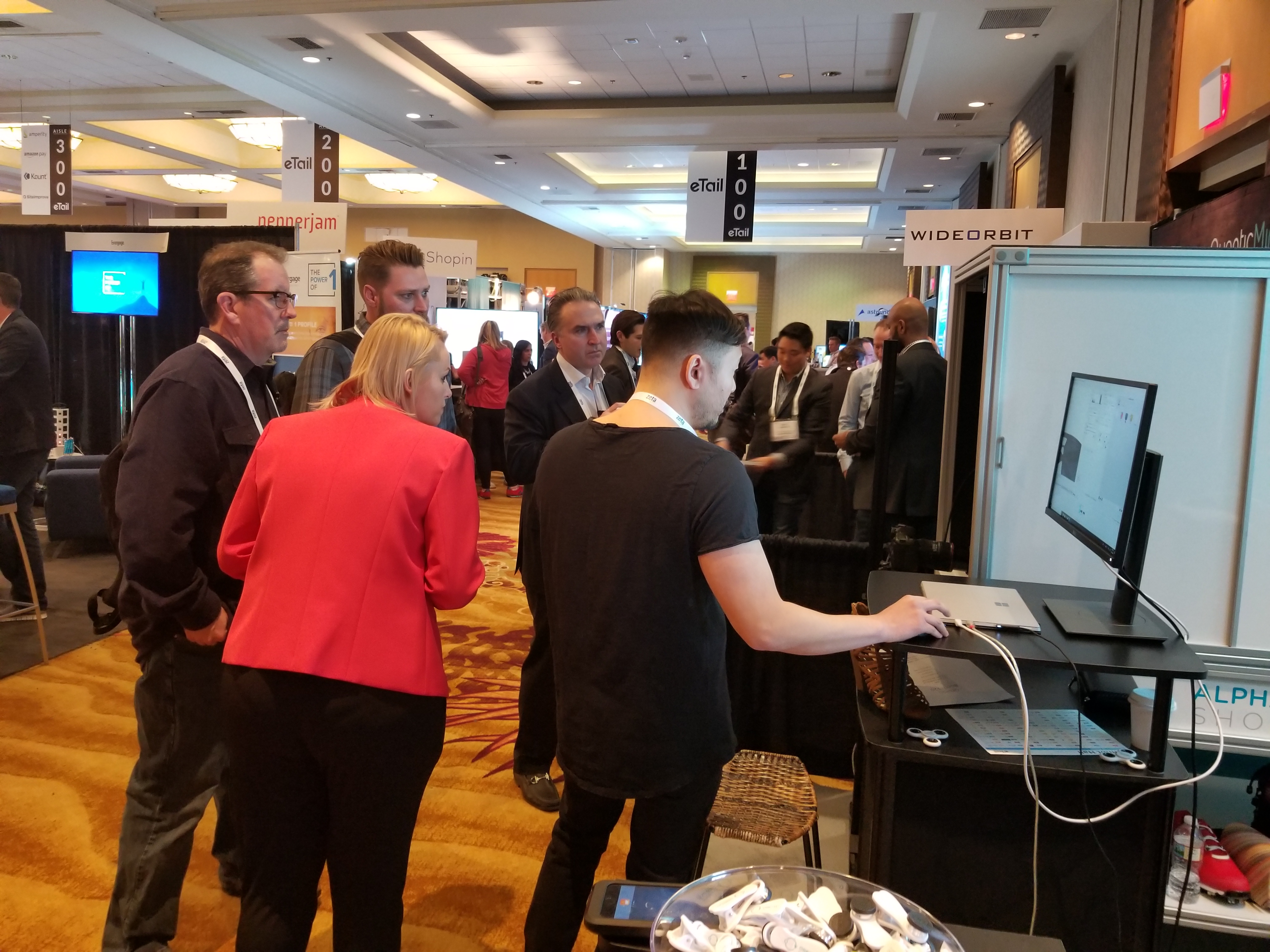 ---
Sturdy Cabinet/Counter for the price
After reading other reviews, was expecting to see the usual nicks/dings that occur on MDF board shelves. Definitely noticeable, but we planned to replace these with a material we make as part of our show display anyway. Design and fit were quite good for the unit. One comment that the shape of the counter was the same as a park trash can, so think about your graphics and set up before you place these, but overall, we are quite happy with the purchase and price.
---
Blemishes on all shelves
The sturdiness and construction is better than expected. Everything fits in the carrying bag, however it is too heavy for me to carry. There are loose little parts that come in a flimsy cardboard box, so that could be improved. The instructions are hard to understand. NOTE: For the connectors, push down on the tube so the nuts are exposed. Do not tighten the connectors all the way until you get the top shelf on, otherwise the nuts will not fit into the grooves under the shelf. EVERY SHELF SURFACE HAS BLEMISHES!!!! I think it is from the clear coat or the paint itself. Even some sections are more smooth and little texture. We will have to spray paint ours so it looks presentable. The only good thing is that the bottom base and the bottom shelf use the same board and the tops and bottoms are the same, so you have 4 sides to figure out which are the least blemished. The top shelf is not reversible.
---
As Advertised!
This cabinet is exactly as advertised. Easy to set up, sturdy but light, and a good addition to any show booth. It was easy to put together, didn't even need the instructions. Everything came in a sturdy carry bag that is divided to keep all the components organized. It does come with a small screwdriver, but the bag has plenty of room to throw in a drill to make setup even easier. All-in-all, I think I had it unpacked and put together in 5-10 minutes. Highly Recommend!
---
Could be better quality
We ordered two of these counter. The top for both is scratchy, and there are blemishes everywhere. Looks like it was not new (probably it is, it's just because of the poor quality.) Otherwise it's ok,.
---
Vice President
Price was good. Very pleased with the delivery time and being kept informed on the product shipping and tracking. Unfortunately during the unboxing phase, it was discovered that the door section near the locking mechanism is damaged. It appears that it was packed damaged since the box it came in does not look very damaged. So our receipt inspection has rejected this product due to receiving it in a damaged condition. Requested a response via email on how to return the damaged product and inform us on when a replacement will be shipped and delivered @10:47am EST and have not heard back. Time is now 1:39pm EST I sent photos with the email but can not include them in this review due to the small file size allowed
---
Better than I expected
I thought that this would be a disposable cabinet good for only a single use, but I was quite surprised. The exposed shelf was something I could have done without and I thought I would have to modify the top prior to using the cabinet. Assembly was simple, even with the typical bad translation.
---