All Customer Reviews For OWS3040B
---
PVC anti-glare lens - dont seel replacements
While I like the sidewalk sign (OWS3040B), after only 2 years, one of the lens cracked and split. Not selling a replacement is lousy customer service. The signs were almost $200/piece, we're a non-profit professional theatre running on a shoe-string, we can't afford to purchase brand new signs.
---
What's an A-Frame?
We were looking at purchasing an A-Frame for a local advertisement, but knew we would have the obnoxious noises coming from its falling every couple of minutes due to windy conditions. Once we found this, we were sold! It came in reasonable time and was easily installed in 10 minutes. It's a great design and I would highly recommend it!
---
Great Product
We were very impressed with the quality of this frame. The setup is simple, there are magnetic strips on the lens for a very secure fit. Very sturdy and looks great. We received it in 2 days which was nice also. Thanks!
---
A perfect outdoor sign
sturdy, easy to put posters in and take them out, double sided. It works perfectly for advertising outside our c-store
---
Great Sign
We have a smaller version of this sign and love them! They truly are waterproof if you install your media correctly. I only wish there was a UV/blocker on the lens of the sign. Printed items fade pretty quickly.
---
Sidewalk Sign
We love how sturdy this sign it. Very easy to insert a sign.
---
Love It!
We love these signs. They work great all year round and stand up to the wind.
---
Sidewalk Sign
Love the sidewalk signs. We now have 2 sizes this one and one size smaller. They are well made and easy to put together. Recommend having a UV lens to reduce fading of signs.
---
Best signholers!!
I just wanted to say how outstanding this product was. These things are built with a very rugged construction. They hold up under wind and weather. The posters are easy to change out and they have great visibility on the street corners. We continue to add more of these to our signage to get the word out for our new church. I would highly recommend !!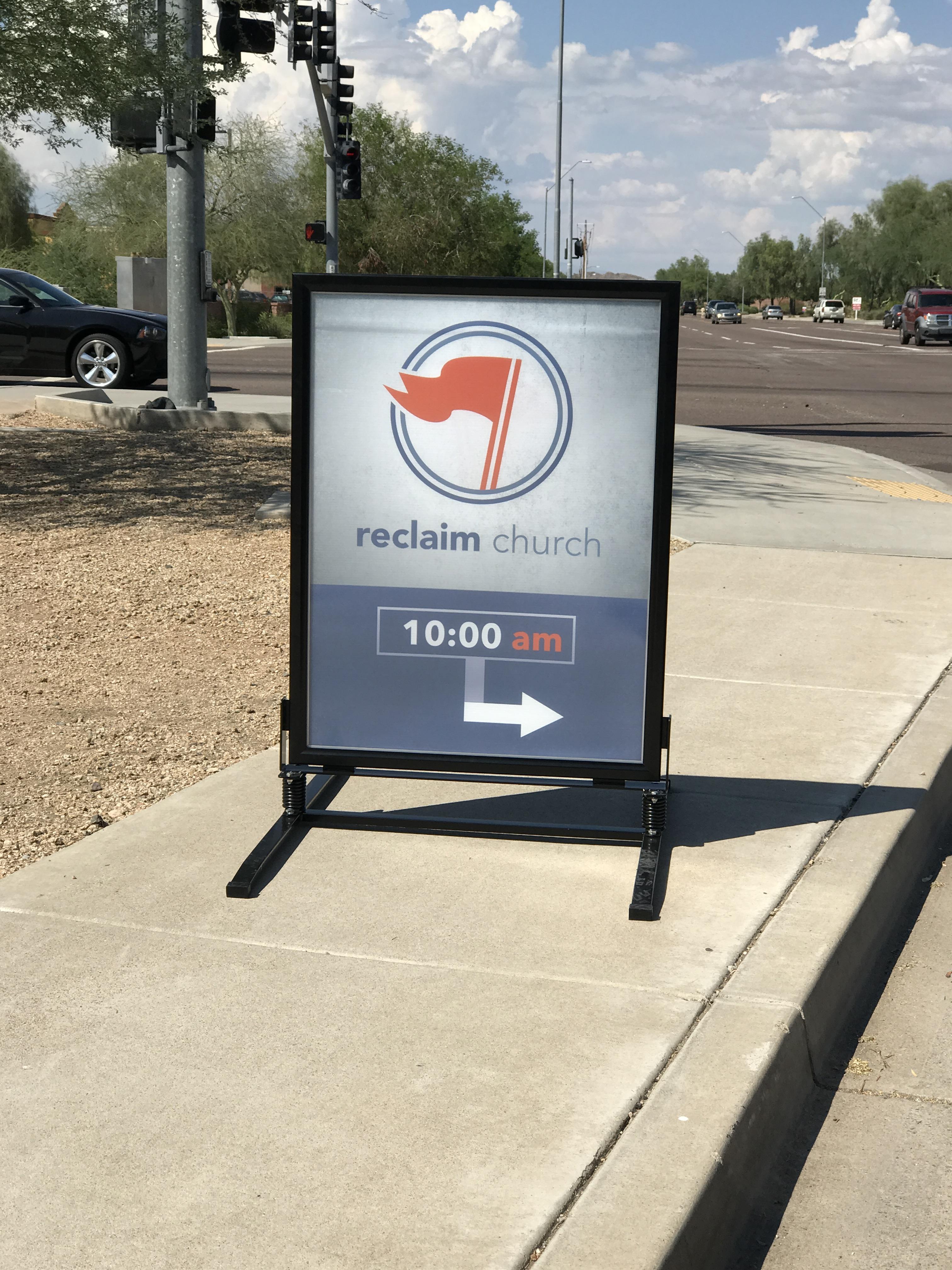 ---
Perfect for the job!
These signs have been holding up really well in our crazy weather. The old A-frames blow down, but not these! They look great, and the signage stays dry.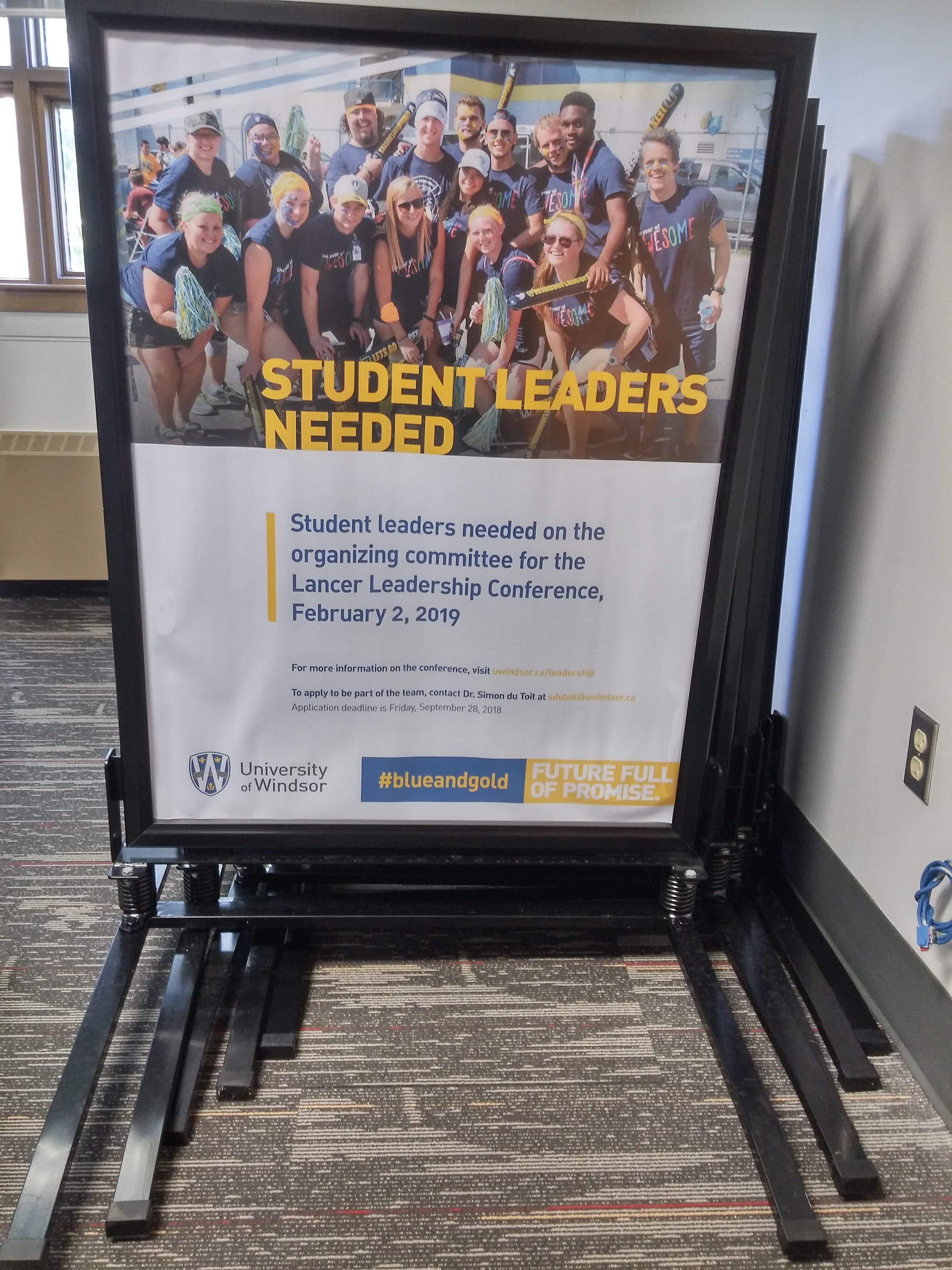 ---