All Customer Reviews For AD2PNLCTR
---
Exactly What we Needed
Looks exactly as expected. Shipping was fast and appreciated the quick turnaround time.
---
Quality Product! Well made and well designed! Worth every penny!
Perfect in every way and exactly what I was looking for! The first one arrived badly damaged and unusable (it was a shipping issue, NOT a product issue - the carrier mangled the package but delivered it anyway). I contacted Displays2Go about the damage and their customer service department, without hesitation and without additional charge to me, immediately sent out a replacement display grid. The replacement set arrived quickly and in pristine condition. I not only highly recommend this countertop art display grid (which is great!), but I also highly recommend Displays2Go - they are now (and forever will be) my go-to choice for anything display related. Thank you Displays2Go!
---
---
Just what I was looking for
This is exactly what I've been needing - a "gridwall" type display for my art that is small enough to fit in my car but large enough to display lots of pieces. And because it sits on top of a table I can still hide bins underneath. Shipping was pricey but super fast - it arrived the day after I ordered. My only complaints were the legs were a bit bent out of line on arrival due to the flimsy shipping box, and the finish on the item has some weird rough patches in places. Neither were insurmountable, and I look forward to using this at my next market.
---
Table Display Panels
This may be the perfect answer for displaying a few paintings at craft/art shows. It arrived in the mail in 2 separate mailings, one for the legs and one for the panels. One of the legs on a panel was bent though there was no damage to the box? I was able to bend it enough to slip into the support leg. It is easy to assemble and take apart for shows.
---
Art Display Grid for Countertop, V-Shaped, 2 Panels - Silver
I ordered...and quickly received...the tabletop grid display. It is exactly as pictured. It is very well made and easy to assemble. The table top model is ideal for displaying hanging items, leaving room to display items on top of the table itself. I couldn't be more pleased with my purchase from Displays2go.
---
Great product
I love this countertop display grid. It's light, easy to carry, very mobile and it's exactly what i was looking for. Weirdly, this is the only place where you'll find something like this. I don't have photos but it looks exactly like the phone on the listing.
---
Art Display Grid
These display panels are easy to assemble and not too heavy to carry. The packaging and shipping took a real beating from FedEx and one of the base pieces was bent too much to be used. Displays2Go agreed to replace it right away. I was able to use my display grids in a different configuration at a Craft show this weekend and they worked well.
---
Very Mobile Display
We are delighted with this product. It is easy to move, light in weight and provides a great table-top display.
---
Art Display for Countertop
I love the countertop grid. I'm doing an outdoor fair in August. I figure you don't hang art lower than counter height so this is the best display for paintings. I also plan to sell small paintings at the fair. It arrived with the clip missing, so I just requested it.
---
Perfect Display Solution
I needed a tabletop display system for a small show space. This two panel gridwall was perfect! It arrived within days & in good condition. I used it the day after it arrived. I highly recommend Displays2GO!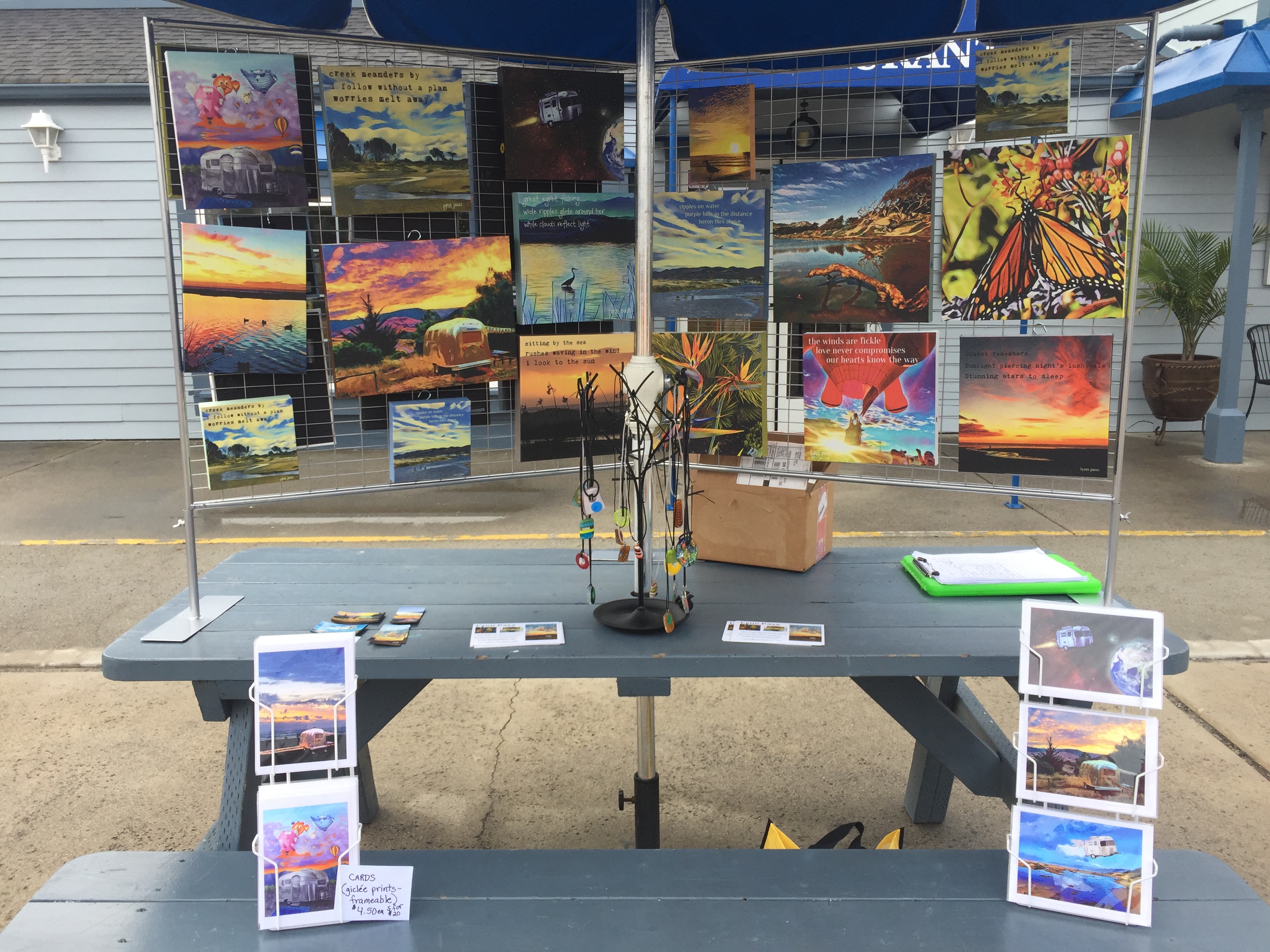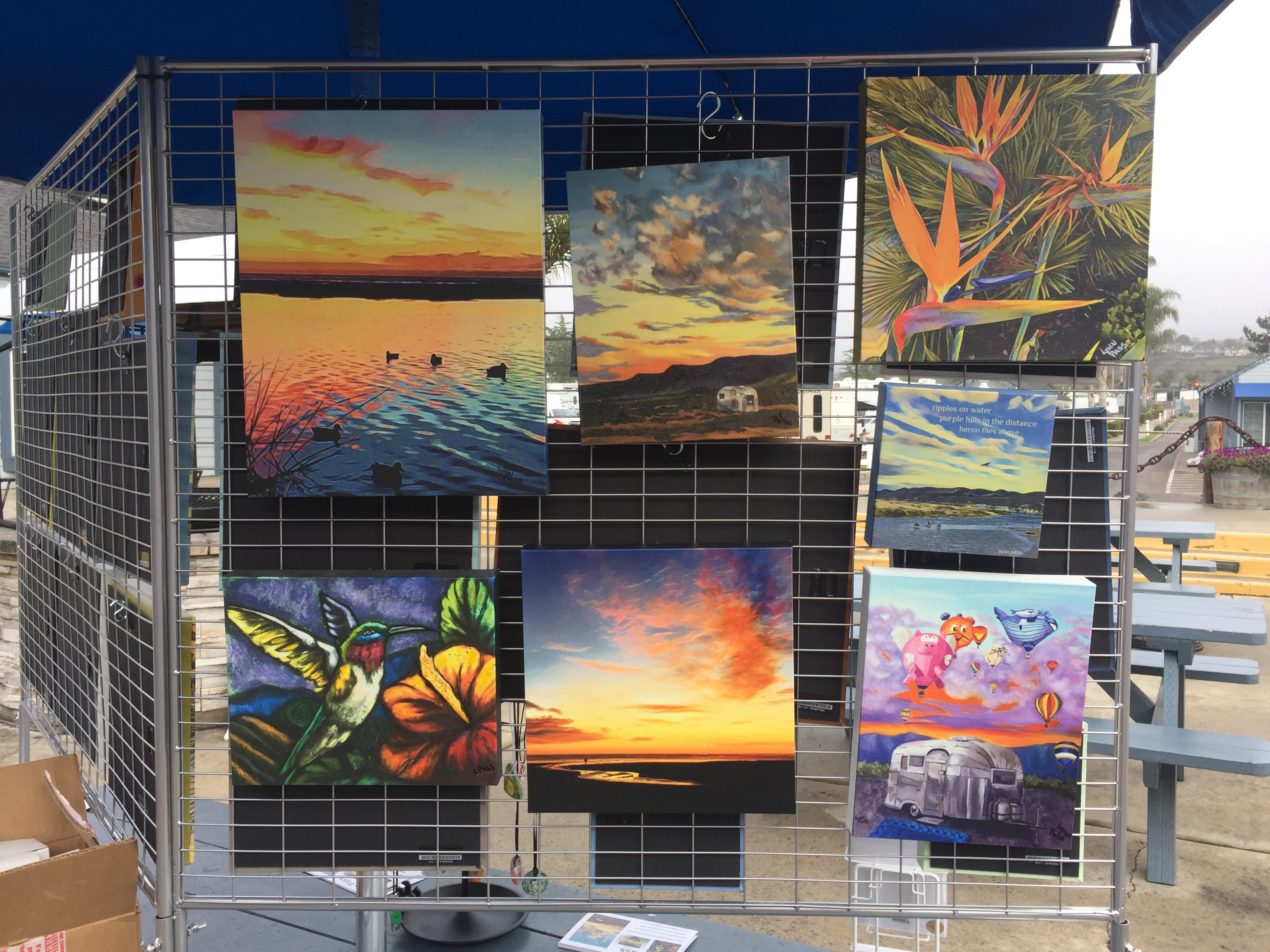 ---
Great for art shows
Love this table top grid wall. Its a bit long to fit straight across a 6' table but it works well. Needs to be clamped to the table for security/stability.
---