All Customer Reviews For LECTALACF
---
Thank you Displays2Go!
I've ordered multiple times from Displays2Go and I am always happy with the process. Fast and reliable. Thank you again Displays2Go.
---
Podium
I love it...It looks nicer live than on the internet.
---
Great Lectern
This acrylic lectern is very nice, very attractive. The acrylic appears to be of good quality. Shipping was fast. I was a bit concerned about the acrylic getting scratched in transit but it was VERY well packaged. I bought this one because I had just rented one of similar design. It looks nicer in person than it does online. It only got four stars because they can't do full color printing on the front for our logo so I'm having a decal made and we're finishing here. The downside is that its quite heavy and there aren't any wheels. Wheels would ruin the look so I bought a carpeted moving dolly and lashing straps. I also did a bit of research and found a (very nice) cover that is made for this model. Displays2go should sell the cover here! Sorry, no photo available. It's all packed up in storage waiting for its debut.
---
Sleek and modern lectern
This lectern looks great. It is sleek, sturdy and works great for our purpose. We clamped on a microphone and easily hid the cable behind it. The only thing I wish it had was a shelf for a glass of water for the speaker. Overall very impressed with the piece.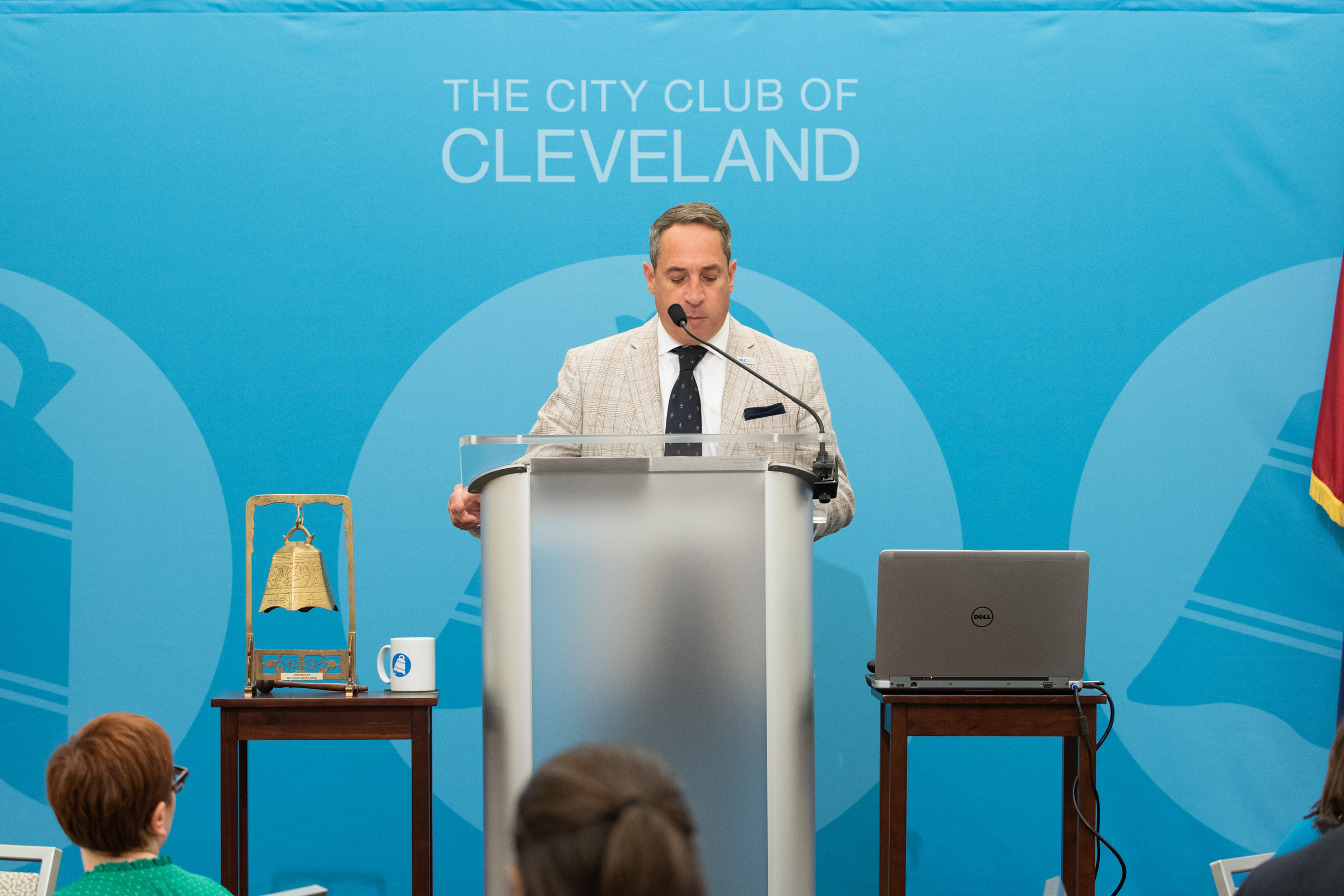 ---