All Customer Reviews For PPLNNSTBRN
---
Not good
Tables were Cherry RED / Table Board was missing / Legs were broken and could not welded or fixed.
---
---
Not as described.
The wood is NOT a dark brown. It has lot of red in it. The metal legs were also not like I thought they would be by looking at the pictures and description. I will be returning the product. Overall not happy as I do not feel the description matched what I received.
---
---
Great!
I was nervous with some of the reviews, but ordered it anyways. Easy to put together and very sturdy if you put it together correctly. Very nice quality for the price point. I might order another one for my shop.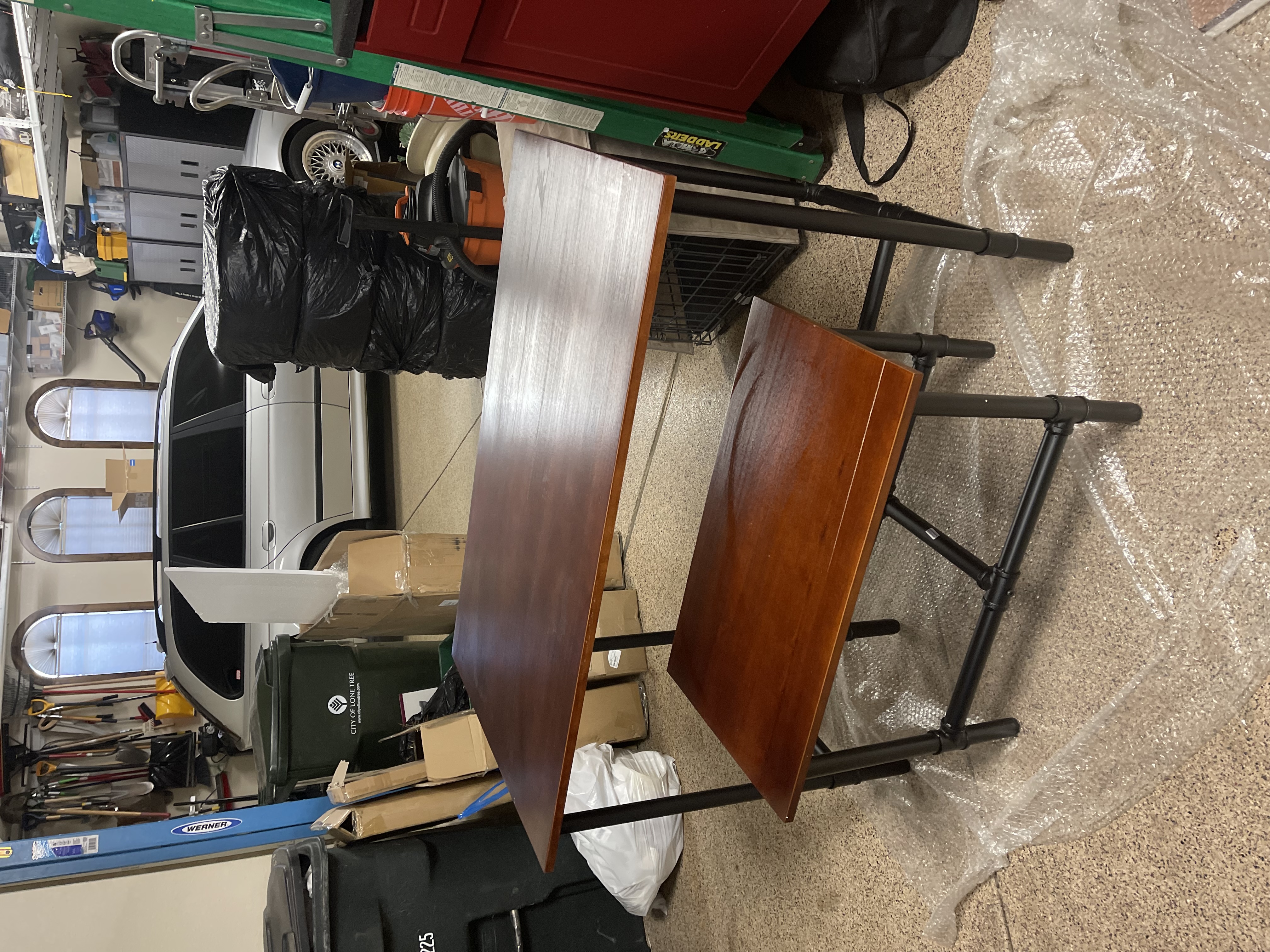 ---
---
Very cheaply made
These nesting tables are extremely cheaply made. They are very wobbly, the screw holes do not align with the holes on the hardware, and the actual table is very thin. Save your $450 and go to Home Depot & but the supplies to build your own. I am very disappointed in the quality for how much these cost. They are definitely not worth the price. A couple of the places where screws should go on the top sitting table was not even welded on there so there is no way to actually secure the top tables completely. Please do yourself a favor and save your time putting these together and the money it cost for them. It's a rip off.
---
Terrible doesn't begin to describe
The small table is fine, but the larger one was damaged. Tabs to connect the top ledge to the table were broken off. The pre-drilled holes to connect the ledge to the table were located in the wrong spots. It's just so cheap.
---
Just OK
Love the look of the table - put it together it is a bit wobbly and not as sturdy as we would have liked to use in the front of our shop.
---