All Customer Reviews For JH173
---
---
Nice!
Even though it was made in China, this was made really well. I really was impressed on how well Display2go had packed it before shipping. I was concerned about breakage, but it was double boxed, Styrofoam packed, bubble wrapped, and wrapped in a sturdy plastic wrap. Shipping gets an A+
---
---
---
---
Great quality
I have to admit, when I first saw the condition of the outside box when they arrived, I thought for sure they would be damaged. I was wrong! That was just an outside box. It was packed in an additional box with protective foam all around it and absolutely no damage. The product looks great and will show well when I use them later this fall at a trade show.
---
Display Case
The case was packaged securely to prevent breakage and received in a timely manner. I would not hesitate to purchase from Displays2Go in the future.
---
---
Greal looking display case
This a really nice looking display case. I bought it to display Cherished Teddies and it is exceptional. I am glad I made this purchase. Marilyn
---
Love It!
This display case will be perfect for what I need it for (displaying jewelry at a vintage clothing booth). It is very well made and came packed very securely.
---
Excellent small display case.
This is a very nice quality, countertop, display case. It worked perfectly for organizing a small collection of rocks and minerals I have collected over the years. Also, because the case is entirely clear, the objects on display are the focus, not the case itself. This display case is handsome in it's simplicity.
---
A great start to my display collection
I am very pleased with the product, the service, the price and the timely and seemless delivery. The case was delivered, bouble boxed and in perfect shape. We are growing out crystals collection and can't wait to go for a larger purchase next time.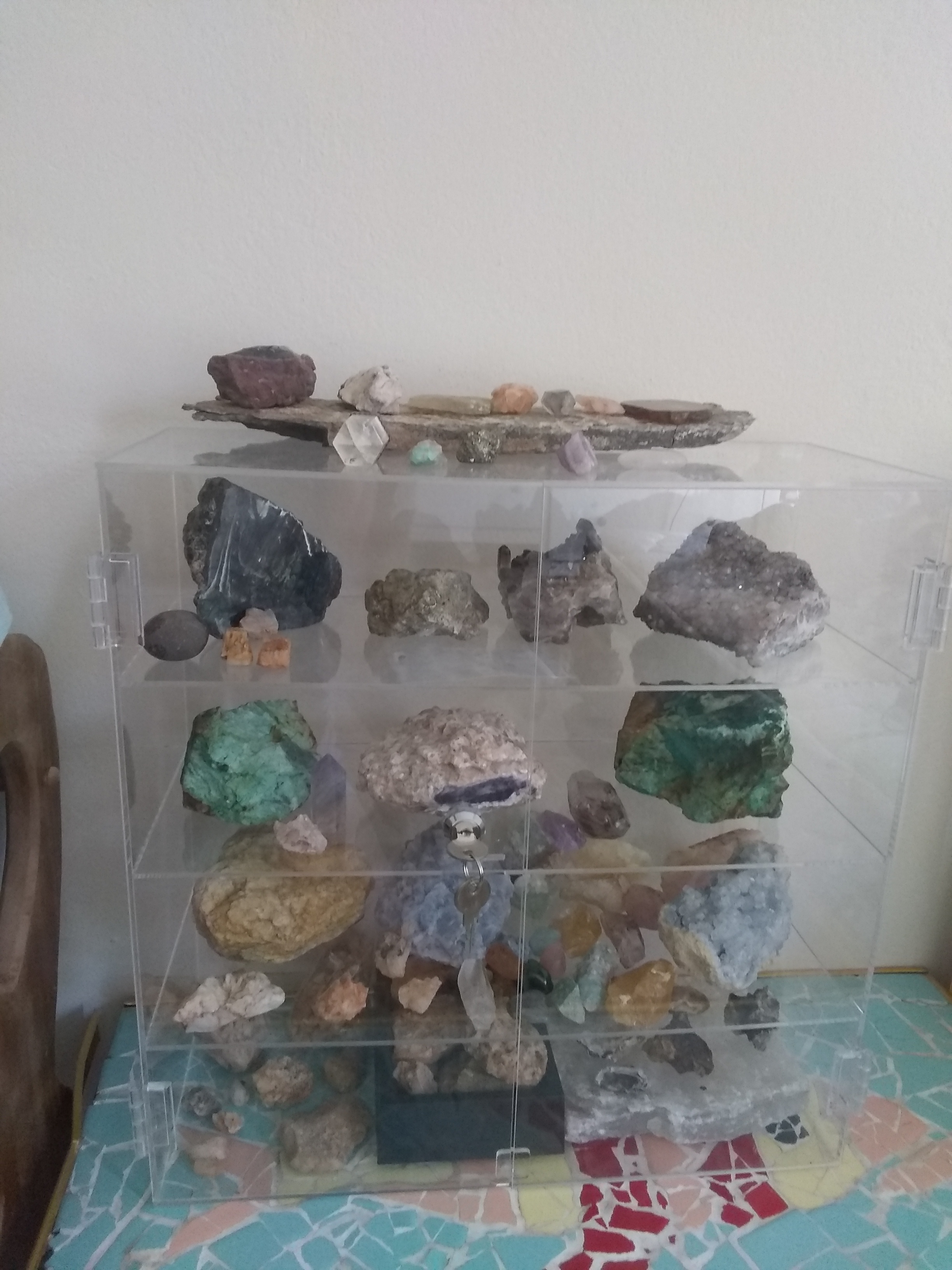 ---
Very Nice Display case!!
The only issue I have with this is the front edge is a bit weak because there is no support on that edge. I am using this for my crystal collection, they are on the heavy side. Otherwise, it is perfect!!
---
Love it
This case is just awesome. Great product all around
---