All Customer Reviews For CF2740
---
Excellence
It's very good, though tricky to assemble with poster set in it
---
Home theater
Perfect solution for the money. Plastic backer is the way to go for the larger sizes. The cardboard shouldn't even be an option.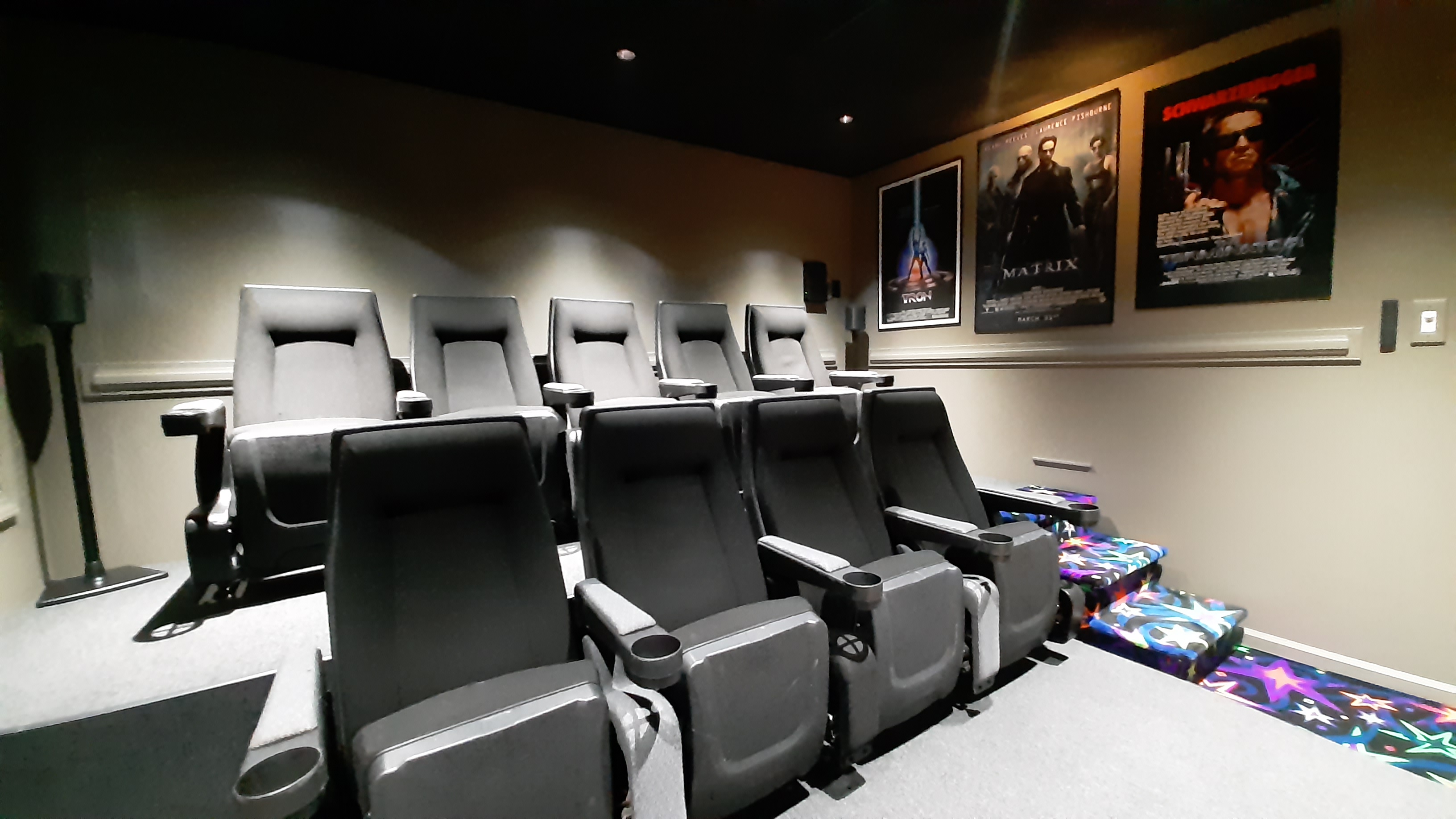 ---
Don't buy this
The frames are cheaper than anything you'd find at Walmart, do not go together, and are simply not worth even half the price.
---
movie poster frames
I would have give a 3 star, but since this company chooses that a 3 star means I am satisfied, I can only give a two start. I thought the price was high considering the quality. It is a piece of corrugated plastic for a backing; a sheet of plastic for the "glass" and four pieces of plastic to somewhat fit for a frame. Including delivery this is very pricey, approximately $51 for single frame.
---
Movie Poster Frames
What more can I say. I ordered 5 movie poster frames on a budget. Customer Service reaches out to me about delivery time. Items showed up exactly when they were supposed to. All pieces looked better than I expected and now I have a nice little media room display. Awesome experience.
---
As expected
Arrived in good condition as ordered. Fits posters correctly and looks great.
---
It's fine -- Conditionally worth using
If all you need is a no-frills poster frame, this is a no-frills poster frame. Mission accomplished. However, the components, at least on my product, did not even seem measured correctly, or at least not to be compatible with each other. The lens didn't seem to match up with the backing, and the frame felt to me like it was from something else entirely -- one edge was warped a little bit. Some of my issues might have also been due to user error, but I found the included instructions barely intelligible, so who knows. If you live near enough to the area that you're not paying a whole bunch in shipping, I would say this is still probably worth it. If, like for me, the sum cost of the product is $20 or so less than it would cost to go get your graphic professionally framed, go do that.
---
Movie poster
I loved it easy to put together. I will purchase more real soon for my movie posters and get them hung in my home movie theater room
---
Wonderful product
Very fast shipping. The frames work wonderfully and the non-reflective surface is wonderful. Easy to mount and super easy to swap posters.
---