All Customer Reviews For STMATCASE
---
---
complete waste of money - not airline compliant
This bag should not be sold to customers! The 10X10 flor tiles are AWESOME, the bag is worthless 1st. The zipper fell apart before we even travelled, I had to sew it back into the bag 2nd. The bag is not airline compliant, Southwest was nice enough to allow me to travel with the bag, however had to pay $75 each way 3rd. The bag is so flimsy, I had to cut up the cardboard box it was delivered in to create interior support 4th. The exterior frame is already badly bent and we have only travelled to one show
---
---
---
Zipper Broke First Day
Zipper Broke First Day. Used it to ship only once, and the zipper broke completely. No good.
---
---
---
---
---
---
---
---
No, no, no
I wish I'd seen the other review before my purchase. First transport on a direct flight the zipper broke, the seam pulled away completely, and the retractable handle bent. I found a heap of fabric and floor tiles when I went to retrieve the bag from the oversize baggage claim. I would steer clear of this product, even if not checking it on a plane, the quality isn't good enough.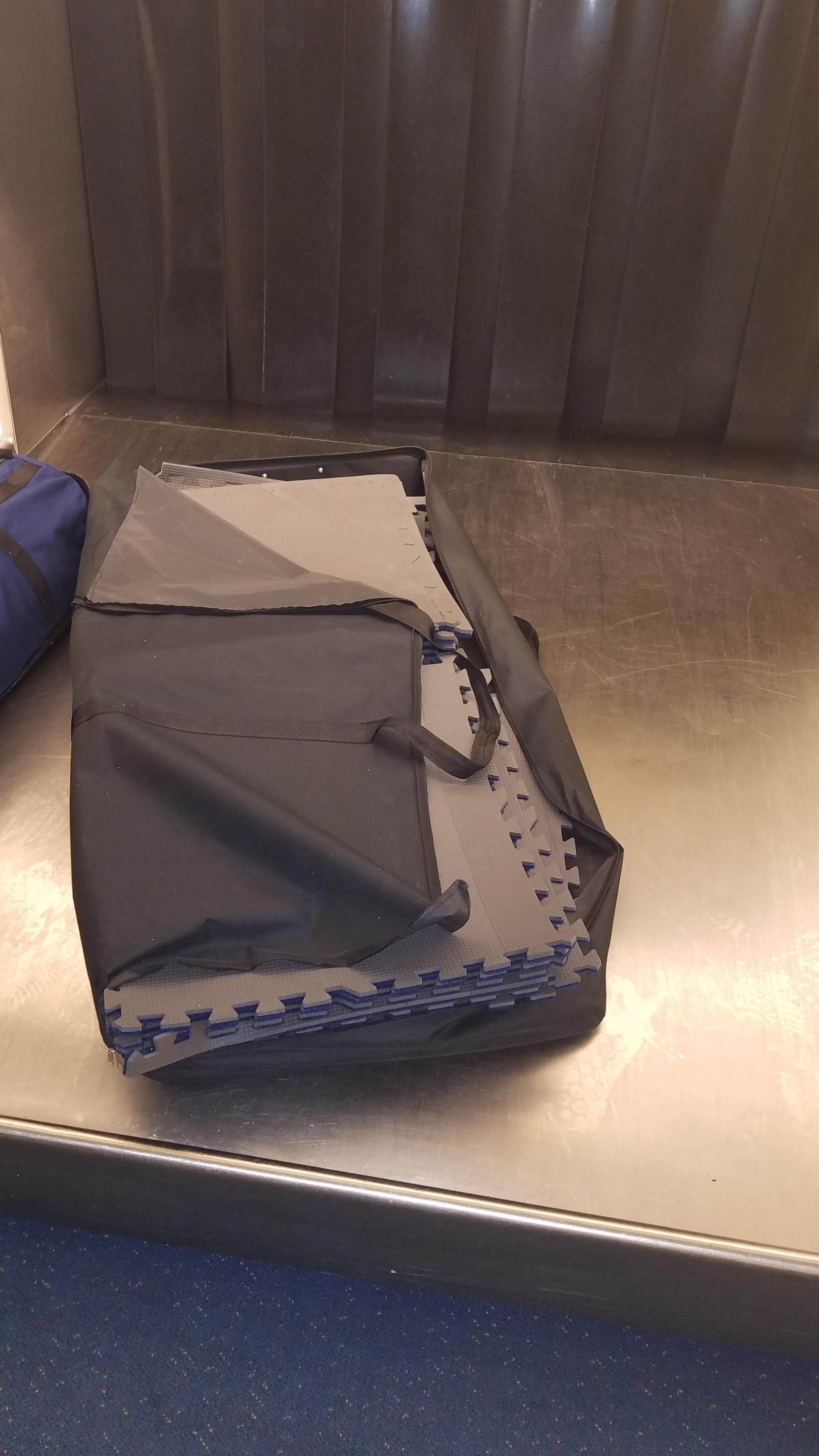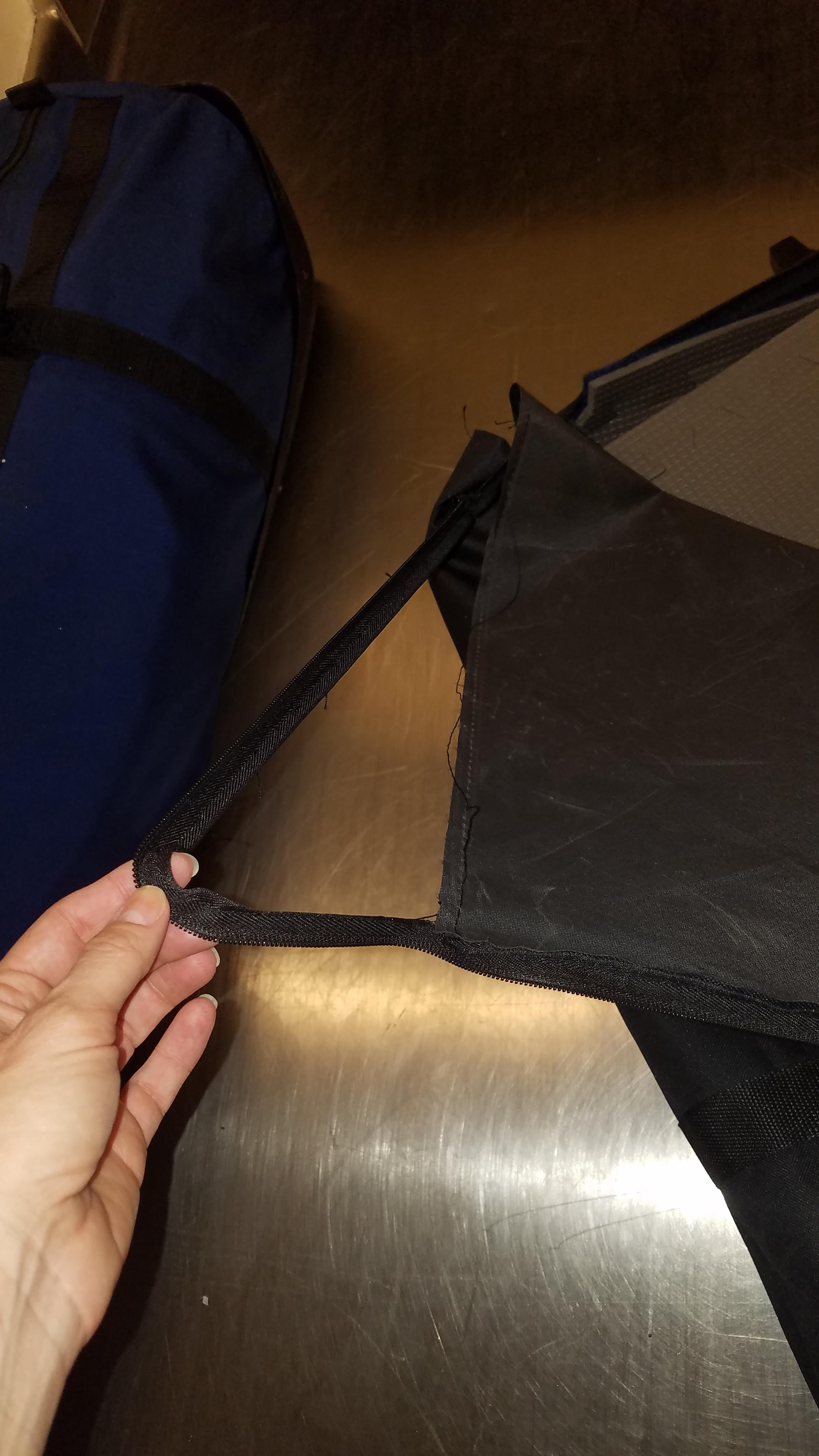 ---
Not worth the money
Holds a 10x10 compliment of carpet tiles as advertised. The zipper however is of very low quality and will fail probably in the first transport of the product. Look elsewhere for a solution to transport your carpet tiles.
---