All Customer Reviews For MRCLT48BK
---
---
---
Ridiculous shipping and packaging
I ordered this cash wrap for $202 but had to pay $167 for shipping which was the cheapest option because they said it had to be shipped on a lift gate. When I received the shipment it was four boxes strapped to a pallet. To my utter shock 2 of the largest boxes were empty. The other 2 which could have easily been shipped through a regular carrier like FedEx or UPS for far less that $167. Once we built the cash wrap one of the pieces was too small by 1/8 inch. There was also a scuff on the side. I have pics of everthing but it seems I can only attach one.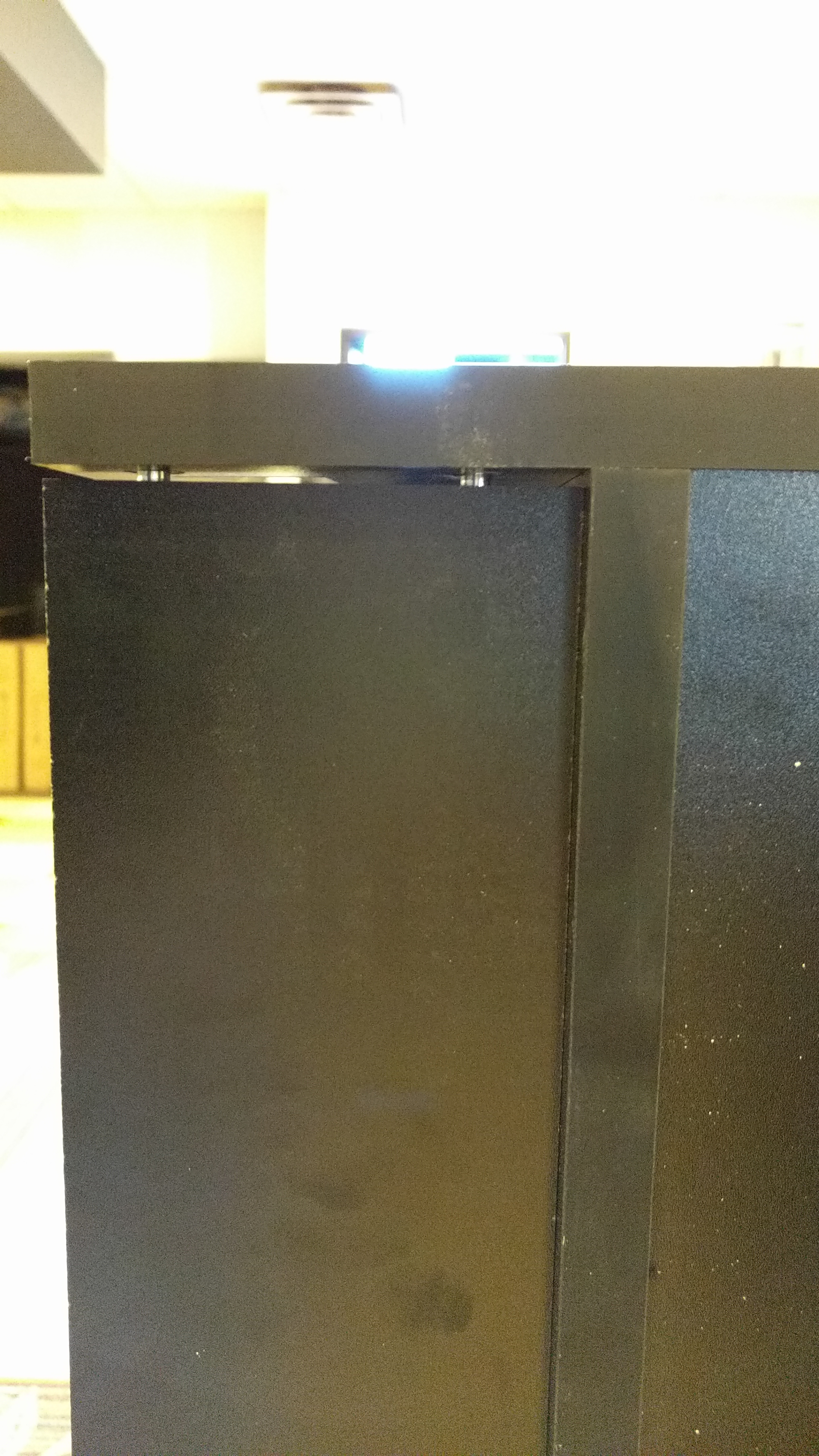 ---
Desk is OKAY...
Desk fits our needs... desk itself was cheap so we had an idea of what kind of quality we were going to get. Pegs are not enough to hold the desk together so when we went to went to move the desk it fell completely apart... we put the desk back together this time using some wood glue to secure pegs and seems to be holding together. Desk itself looks nice and will work well for what we purchased it for. Shipping/freight charges were nearly as much as the desk itself.... $217.00. Freight driver let me know desk was actually a lot lighter than what the shipping invoice showed it was so I am assuming DISPLAY-TO-GO ships out items claiming they are heavier than they are so they can collect more for "shipping". Probably wont order again due to this.
---
Love the Desk - Delivery was a Nighmare
We ordered two desks - they are good quality for the price and sturdy. Easy to put together - needs two people. They look great, have a lot of room for storage. The product is excellent. The rating is not a 5 star because of the delivery. Delivery of the desks was horrible. It took four attempts to deliver over a three-week span. The quality and look of the Desk is great. Unfortunately, we won't order from Displays2Go unless we absolutely need to because of the delivery.
---
Great product
I bought this for my store as a check-out counter. I put my register system on it. I would recommend you have someone help you put it together. It does take 2 people and the directions are a little confusing. But, it is a very nice looking counter and is very sturdy! I would highly recommend!
---
Came with a big scratch
the piece fit the bill, but had a huge scratch. I am awaiting a replacement panel, and the customer service was very helpful in getting that done, at no add'l charge to me. So 5-stars for the customer service and attention to detail, just the shipping aspect of it, to have it arrival scratched was the downer. Stay tuned! Hopefully the new panel will arrive soon and can just swap! Highly recommend the customer service team!
---
---
---
Great Receiption Desk
We purchased this for our nail salon and love it. It's compact and gives us more room for our reception area. Loved the price too.
---
Perfect meets my needs
Although the directions could have been better, the display was easy to assemble and provides an ample amount of storage and shelving for my store's cashwrap.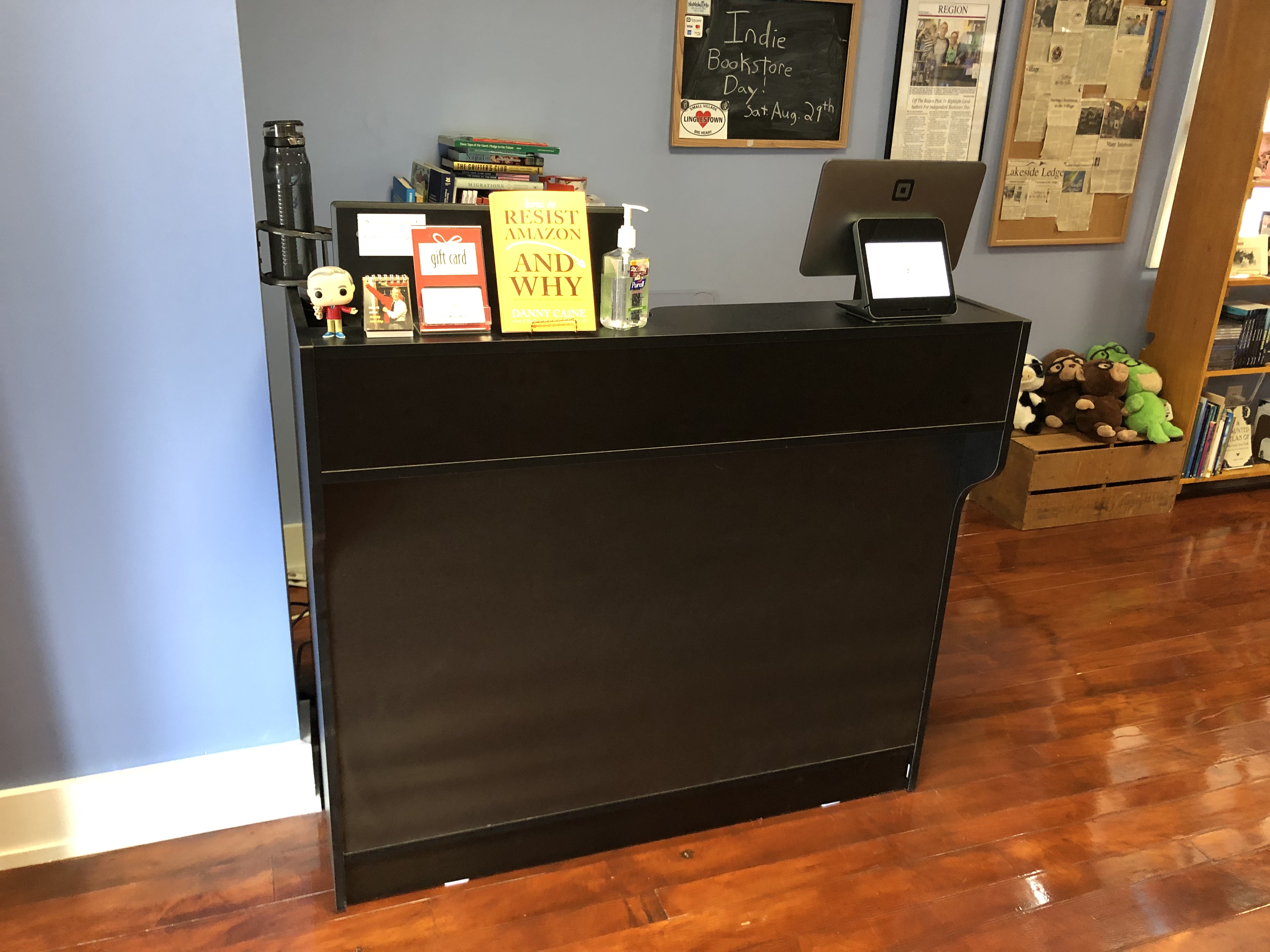 ---