All Customer Reviews For AFS2228BLK
---
Not Water Resistant
We purchased this product recently to advertise for our office. I liked that it is described as "water resistant" and "can be used both inside and outdoors with quality all-weather construction". Unfortunately, on the 3rd day that we had it outside we had a short rain shower and the posters inside the frame were water damaged. The frame itself is very nice looking, light weight and easy to use. The description, however, is very misleading.
---
Great Product!
I'm so happy with the diversity of products your company offers. We ordered the 22x28 Sidewalk sign for one of our Retailers and they absolutely love the quality and the fact they can update the posters in it whenever an offer changes. We are very happy with the ordering process, communication and followups your team provides. Thanks again!
---
Already scratched upon arrival
When I unpacked the sign, the frame was already scratched. I expect more from a product of this price. The protective layer also looks very cheap and is rather disappointing. The functionality and design of the product is great though.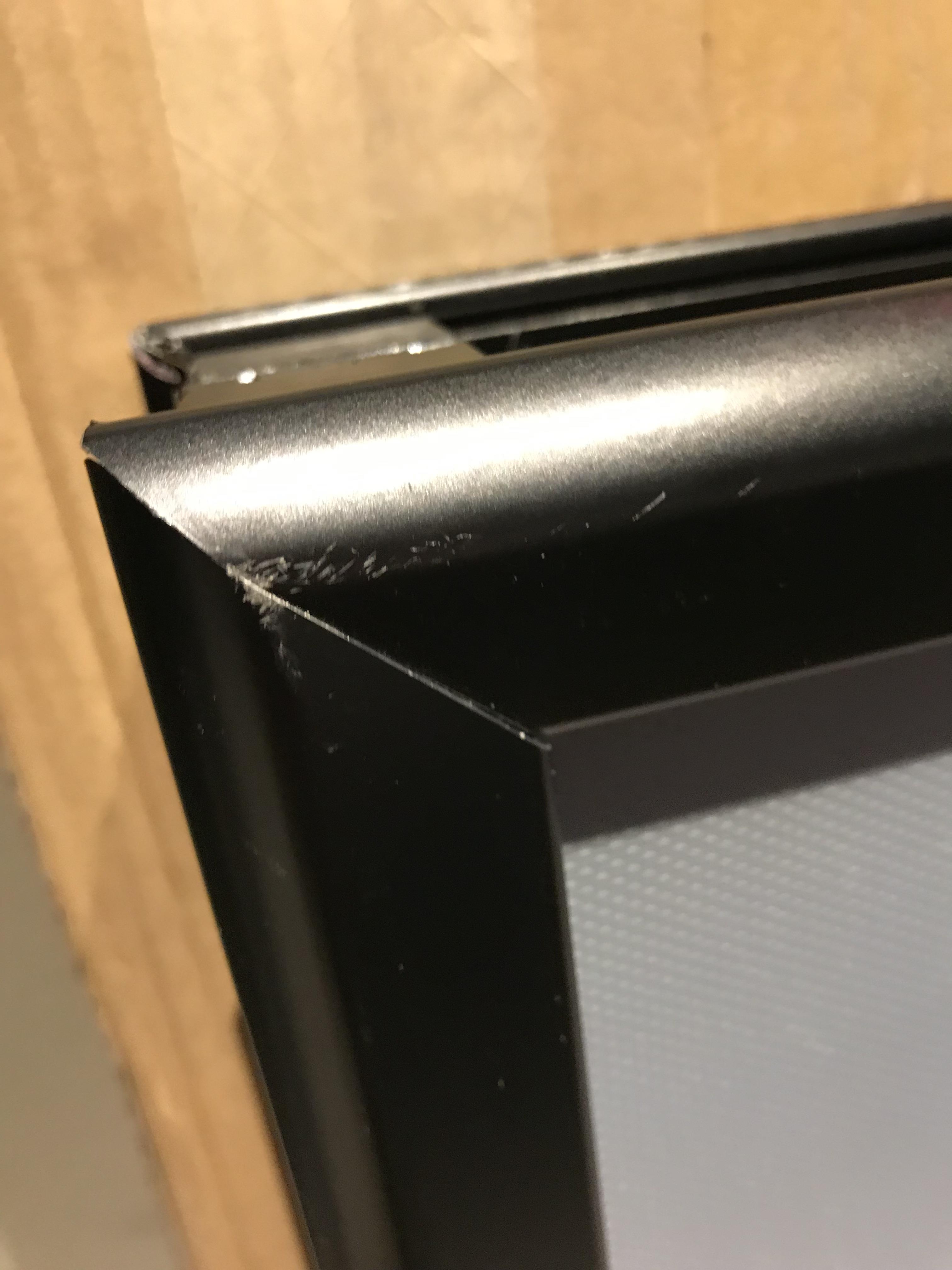 ---